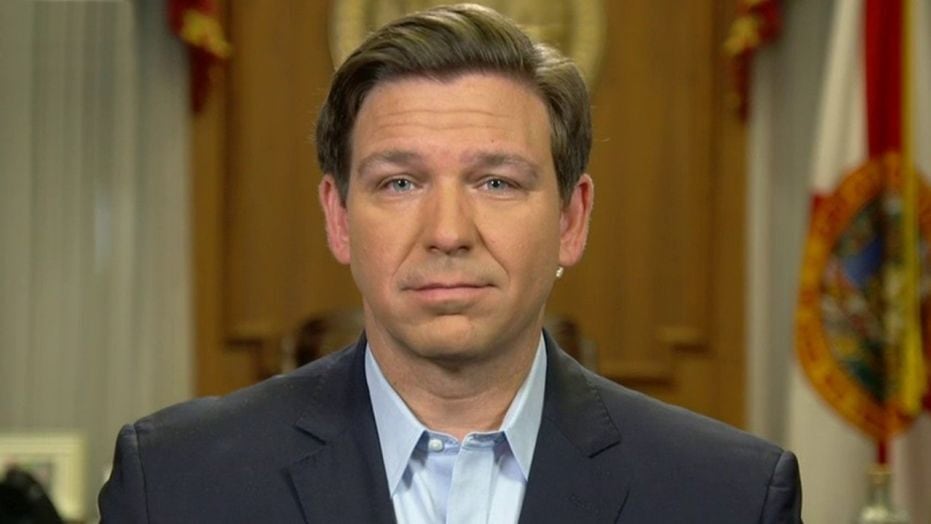 'I'm the one that's targeted.'
Ron DeSantis sees enemies — both foreign and domestic — as responsible for his polling deficit against former President Donald Trump.
The Governor, during an appearance on "Varney and Co." on the Fox Business Network, doubled down on a previous claim that Andrés López Obrador was partly to blame for his current slump in 2024 Presidential Primary surveys.
"I think the fact that I'm the one that's targeted by the media, by the Left, even by the President of Mexico is because people know that I will beat (Joe) Biden and they know that I will actually deliver on all these issues and beat the Democrats at the border, beat them on things like ESG, beat them on things like crime, and they don't want to see that," DeSantis contended.
The Governor's logic may be questionable, given that Mexican leaders rarely have much sway with GOP Primary voters, but his message is disciplined.
During a Thursday night interview on Fox News Tonight, host Will Cain confronted the 2024 presidential candidate with polling that has seen DeSantis "between 10 and 20%," "numbers that have stayed there for two months."
"Well, I think if you look at the people like the corporate media, who are they going after, who do they not want to be the nominee? They're going after me. Who's the President of Mexico attacking because he knows we'll be strong on the border and hold him accountable in the cartels? He's going after me," DeSantis said last week.
"So I think if you look at all these people that are responsible for a lot of the ills in our society, they're targeting me as the person they don't want to see as the candidate."
Lopez Obrador has in fact weighed in on the race in the wake of Florida's new immigration law, most recently earlier this month.
"We could not remain silent," López Obrador said, urging "not one vote for those who despise migrants."