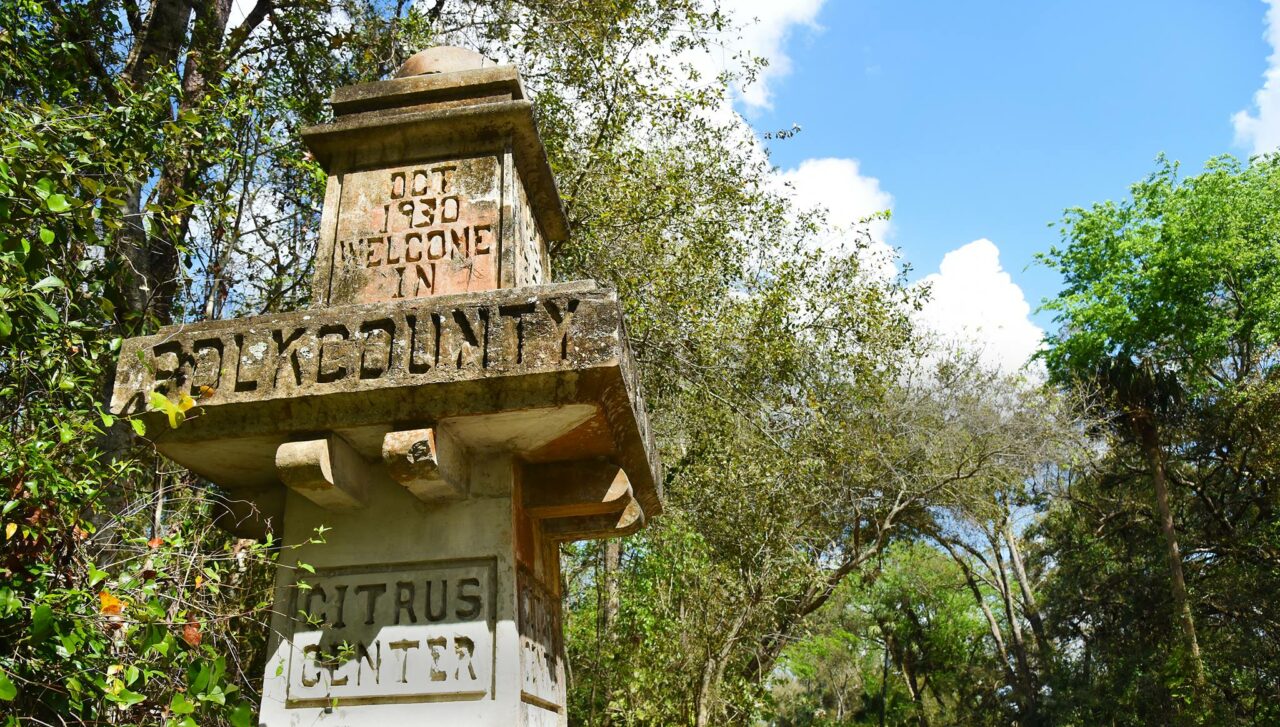 Polk County Commissioner Neil Combee believes a 2019 court ruling impacts elections for all charter counties.
Will all of Florida's counties soon need to hold partisan elections for constitutional officers?
Some of Florida's most prominent counties don't do so now. But Polk County Commissioner Neil Combee said jurisdictions should comply with a Florida Supreme Court decision ignored for four years.
"We need to make sure our charter follows the law," he said. "While some people may want to put this off as long as possible, I think it's pretty important we get this done sooner than that."
Constitutional officers for each Florida county include Clerk of Courts, Property Appraiser, Sheriff, Supervisor of Elections and Tax Collector. Judicial circuits, most covering multiple counties, also have elected positions for State Attorney and Public Defender.
In a 2019 decision, the court surprised many political observers by ruling that Orange County's elections for constitutional officers must remain partisan. In a 6-1 decision, justices said county charters couldn't overrule election parameters laid out in the Florida Constitution.
That reversed a decision made just months prior that said an amendment to Orange County's charter could make constitutional positions into nonpartisan posts. Then, justices ruled 4-3 to let that amendment stand despite legal challenges from several Democratic charter officials.
But after the first justices appointed by Gov. Ron DeSantis took office, the court, when asked to clarify the decision, changed course entirely. The new decision, which still stands, said nonpartisan elections for constitutional offices would violate Florida Election Code.
Combee has contacted Secretary of State Cord Byrd to discuss enforcement of the ruling. Florida Politics has reached out to Byrd's Office about the matter. Combee also asked Polk County Attorney Randy Mink for an opinion, and the counsel said the ruling's legal interpretation applies in Polk County.
Mink told Florida Politics his initial reading of the ruling is that the Orange County charter language justices deemed illegal is similar to that of Polk County. But he's in the process of researching state law and any changes in the past four years. He also will review what sort of remedies would be pursued in Polk County if it does need to change how it conducts elections. But he stressed the county is conducting due diligence and researching the issue.
"That's what I'm in the process of doing now," he said.
However, election officials in other counties remain uncertain if the narrowly tailored ruling impacts any governments outside of Orange County.
The written decision only identifies Orange County's charter specifically, and does not expressly state other counties will need to change their own governing documents. "In this case," the ruling reads, "the Florida Election Code expressly preempts the Orange County ordinance requiring nonpartisan elections for its county constitutional officers."
Polk County Supervisor of Elections Lori Edwards said she must adhere to her local charter.
"As for the ruling, it says Orange County," Edwards said. "We are Polk County. As far as legal implications, I just can't go there. But I have a Polk County charter I have to uphold."
Nobody has legally challenged the Polk County charter language, which was approved by more than 70% of voters in 2002. Edwards said if anything changes the language of the local charter, her office will respond accordingly.
"As long as I have a charter, I'm going to follow the charter," she said. "I'm going to follow the laws and follow the charter whatever the situation."
Notably, Edwards, who in 2020 was elected to a sixth term in a nonpartisan election after the court ruling, served in the Florida House as a Democrat from 1992 to 2000.
One reason the Supreme Court decision surprised some was that the conservative court gave a political edge to Democrats in Orange County. That county serves as home to more than 361,000 registered Democrats and just over 218,000 Republicans, according to the last book closing reports.
But that's not true in every charter county requiring nonpartisan elections on constitutional offices. In Polk County, Republicans on the voter rolls outnumber Democrats by nearly 176,000 to under 149,000. Volusia County, which has held nonpartisan elections for all county offices since 1970, has more than 159,000 Republicans registered and less than 126,000 Democrats.
Combee, for his part, would prefer his Property Appraiser's race be a partisan one when held next year. He notes nonpartisan candidates in Florida face restrictions on even telling voters their party affiliation. But he also thinks it serves to educate voters.
"It helps people understand who you are," he said. "It's not a foolproof test, but as a voter, it tells people who people running for office have aligned themselves with over time."
Right now, Combee faces former Lakeland Mayor Gow Fields, who is registered Republican but endorsed Democrat Mike Bloomberg for President in 2020.
A partisan election, presuming those candidates remain the only ones in the race, would shift the timing of a Property Appraiser race from the November General Election back to an August Republican Primary.
Should another candidate, including a write-in candidate, file for the office, the Primary would be closed to only Republican voters to pick a nominee to advance to November.