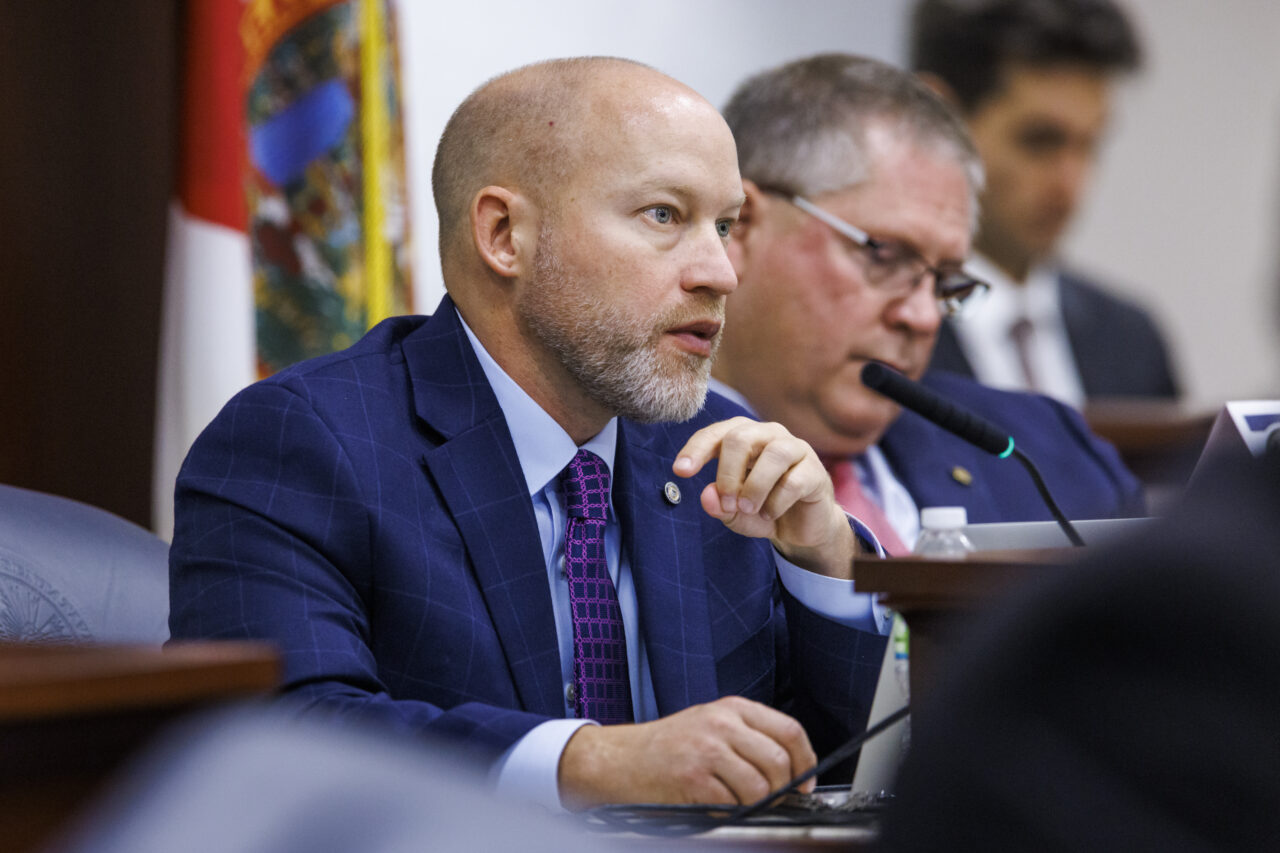 'It's also quite possible some idiot — whoever did this — may be bragging and someone might turn them in.'
Law enforcement personnel are analyzing a bullet retrieved from the wall of a children's room at Rep. Spencer Roach's home in North Fort Myers and have spoken with several neighbors about the incident.
The Lee County Sheriff's Office (LCSO) isn't disclosing the details of its investigation, but Roach hopes someone or something points investigators to the person or people responsible.
Crime scene specialists from the Sheriff's Office removed a rectangular section of drywall from around where the bullet stopped after entering a front window of Roach's home sometime this week.
"I don't know what information they can gain from the bullet, but apparently it's a lot," he said Friday.
Among other things, bullets, bullet fragments and other evidence from a shooting can help law enforcement authorities trace the ammunition, identify the firearm and establish links between the firearm and other crimes, according to the United Nations Office on Drugs and Crimes.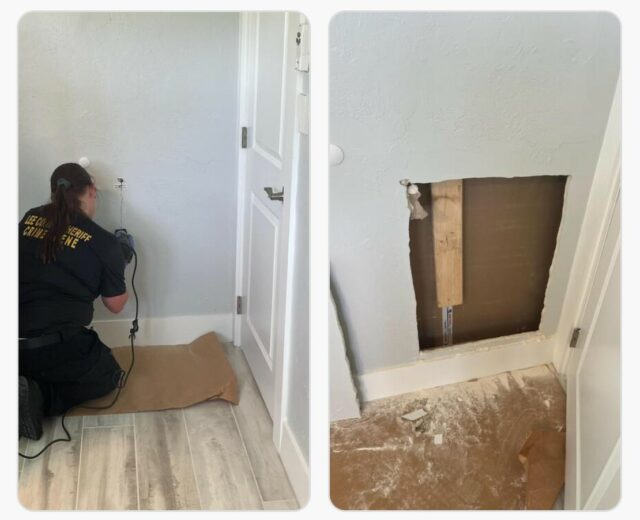 Like fingerprints, every firearm has unique characteristics and its barrel leaves distinct markings on a projectile.
Public Information Office Capt. Anita Iriate told Florida Politics by email Friday morning that LCSO violent crimes detectives and forensic staff were still "on scene assessing the damage" at a home off Orange Grove Boulevard, where Roach lives.
"There is no immediate threat to the public, and this was reported as a past occurred incident," she said. "This investigation remains active and updates are forthcoming."
Iriate declined to confirm Roach as the house's primary resident, citing Florida's version of Marsy's Law, which among other things prevents the disclosure of information or records that could be used to locate or harass victims or their families.
Roach, a volunteer Guardian ad Litem who has fostered 15 young kids over the past four years, noticed the bullet hole Thursday while cleaning the children's room for an expected furniture delivery.
The bullet pierced the window and a vinyl shutter blind behind it less than two feet from the ground and just inches from an infant rocker and changing table.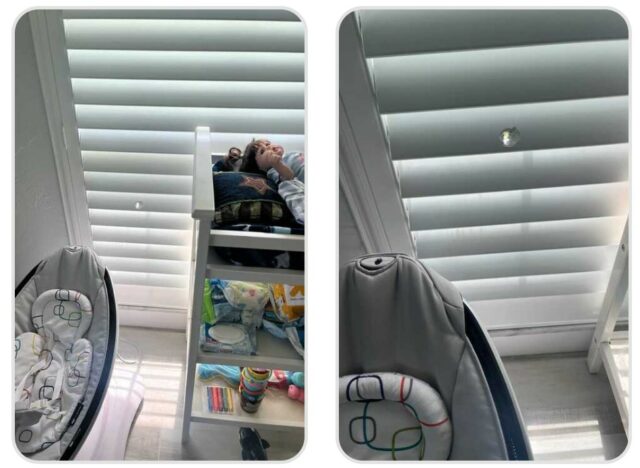 No one was hurt in the incident. Damage to the home from Hurricane Ian has kept Roach from fostering children, though he's been preparing to again do so, and he believes he wasn't home at the time the shooting occurred, since he never heard any gunfire.
But one or more of his neighbors may have. Cameras from their security systems or doorbells may have as well, he said, adding that LCSO personnel were looking into that too.
"And with the amount of news coverage this is getting, it's also quite possible some idiot — whoever did this — may be bragging and someone might turn them in," he said. "The other question, and I only mean this a little cheekily, is whether my property insurance will pay for this."
This is the second time Roach — a decorated U.S. Coast Guard veteran — has dealt with a shooting in civilian life. In early August 2021, he and his staff arrived to work and found a bullet hole in the wall of his district office.
Investigators concluded it was the result of an accidentally loaded and errantly fired gun from a nearby women's self-defense class.