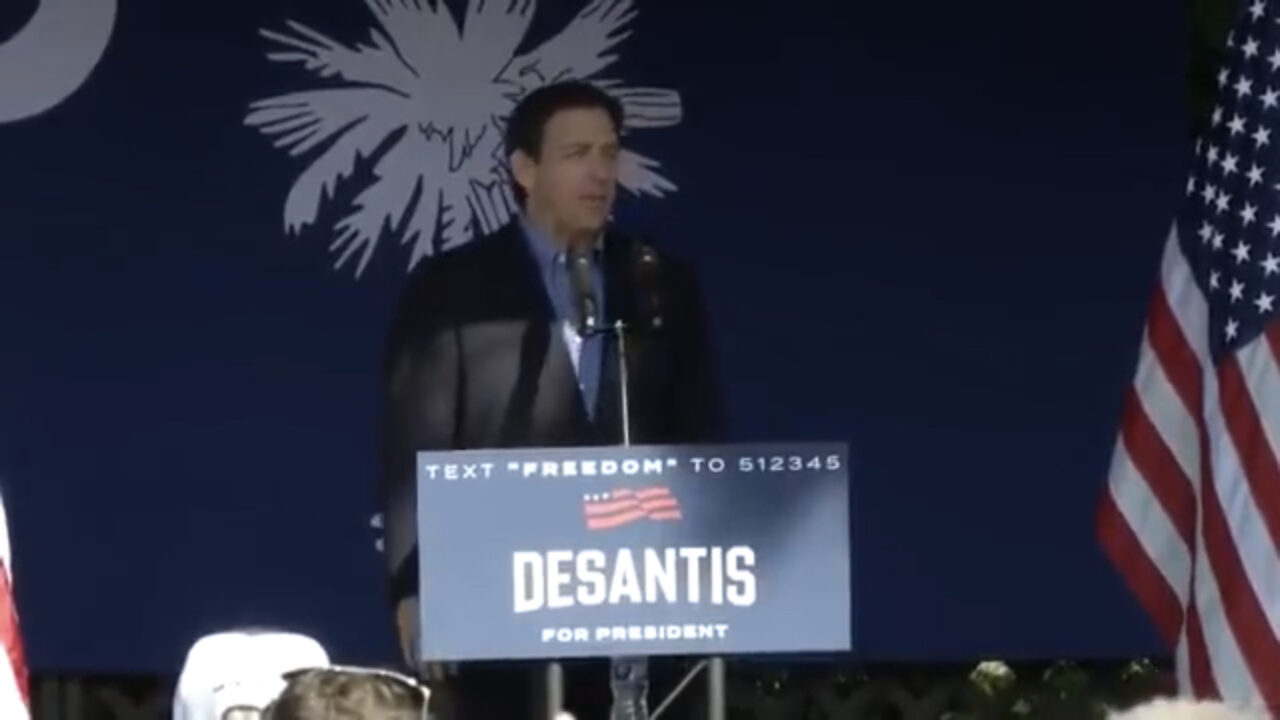 Trump leads by more than 30 points in yet another South Carolina Primary poll.
New polling of the Palmetto State shows a dead heat for second place in the Republican presidential race.
The survey of 1,054 likely South Carolina Primary voters from The Trafalgar Group shows Ron DeSantis and U.S. Sen. Tim Scott tied at 14% each in the Senator's home state. They are well behind former President Donald Trump's 48%.
Others, including former South Carolina Gov. Nikki Haley, are further back. Haley's 8% puts her in front of former New Jersey Gov. Chris Christie (7%) and Vivek Ramaswamy (6%). Former Vice President Mike Pence's 2% leads the rest of the field, none of whom even have 1% support.
DeSantis has said he's a "great candidate" for South Carolina and has suggested that despite still being Governor of a different state, he may sign a sublease in South Carolina to make the sale to the state's Republicans. This is just the latest poll showing him battling for a distant second place with two homegrown candidates, however.
A National Public Affairs survey conducted Aug. 7-9 showed DeSantis at 13% support, just 2 points ahead of Haley and Scott, and 32 points behind Trump, who garnered 45% support in the poll.
A Manhattan Institute survey in July had the former President with a more than 2-to-1 lead, 43% to 21% for the Florida Governor, with Haley and Scott further back.
Another poll showed DeSantis in third place. In that July Fox Business poll, Trump pulled 48% support, with Haley at 14%, DeSantis at 13% and Scott at 10%. Other candidates were in single digits.
DeSantis has ground to make up in South Carolina, a read supported by the Race to the White House polling average. On average, Trump has 46% support, with DeSantis at 15%. Home-state candidates Haley and Scott are at 11% each, on average.