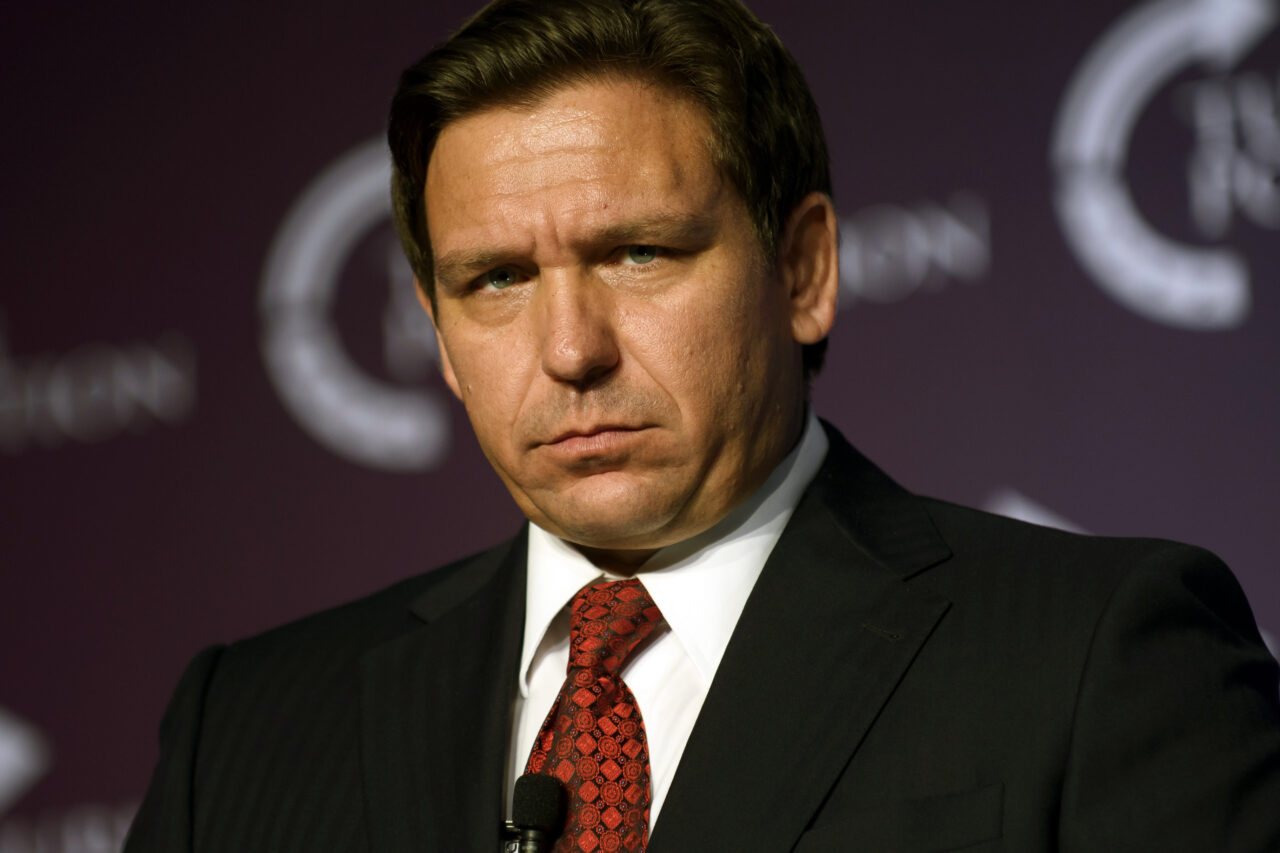 The Governor is raking in checks in the Rust Belt.
Florida's Governor is back on the presidential trail this week, according to reports, and his first stop seems to be a cash run to the Keystone State.
Ron DeSantis is slated to be in Harrisburg Tuesday, per YourErie.com. Other stops include Altoona and Pittsburgh, WGAL reports.
The DeSantis campaign isn't confirming these stops to Florida Politics, but they are saying that campaign activities are resuming this week, as Hurricane Idalia recovery moves forward. DeSantis paused his campaign stops last Monday, sending First Lady Casey DeSantis to South Carolina in his stead.
The fundraising trip comes as polling from Pennsylvania shows Florida's Governor well behind Donald Trump.
An August survey of 297 Republicans from the Center for Opinion Research at Franklin & Marshall College shows Trump shy of majority support but still ahead with 39%. Ron DeSantis is the only candidate in double digits, at 23%.
These numbers are better for DeSantis than a June survey from a different pollster. Trump had 49% support, nearly doubling DeSantis' 25% share in a Quinnipiac University poll.
The Pennsylvania Primary is late in the calendar currently, but lawmakers are making moves to move it up from the current April 23 date.
DeSantis took a trip to the Keystone State earlier this year, before he launched his campaign formally. The Governor addressed Republicans at the Pennsylvania Leadership Conference in Harrisburg, offering largely familiar remarks in a speech that was well-received by the GOP faithful.
In recent months, DeSantis has played up his roots in the Rust Belt regions of Pennsylvania and neighboring Ohio as being key to surviving the left-wing crucibles of Yale and Harvard Law School.
He offered a reminiscence in his best-selling book, "The Courage to be Free."
"I was geographically raised in Tampa Bay," DeSantis writes, "but culturally my upbringing reflected the working-class communities in western Pennsylvania and northeast Ohio — from weekly church attendance to the expectation that one would earn his keep. This made me God-fearing, hard-working and America-loving."
Meanwhile, DeSantis Watch is expressing its unhappiness with the Governor's latest political trip.
"As communities across the Big Bend continue to come together in mutual aid to recover from Hurricane Idalia, Ron DeSantis is wasting no time getting back to work for the only constituents he really cares about: the billionaires and corporate elites who fund his political ambitions. While Floridians continue to pay his six-figure taxpayer-funded salary from homes still without power, the Governor will be begging the wealthy and well-to-do for thousands of dollars each to help keep afloat his failing campaign for president. This is just another sign that the Governor will always abandon the people he was elected to serve to benefit himself and it further proves that America cannot afford Ron DeSantis as president."