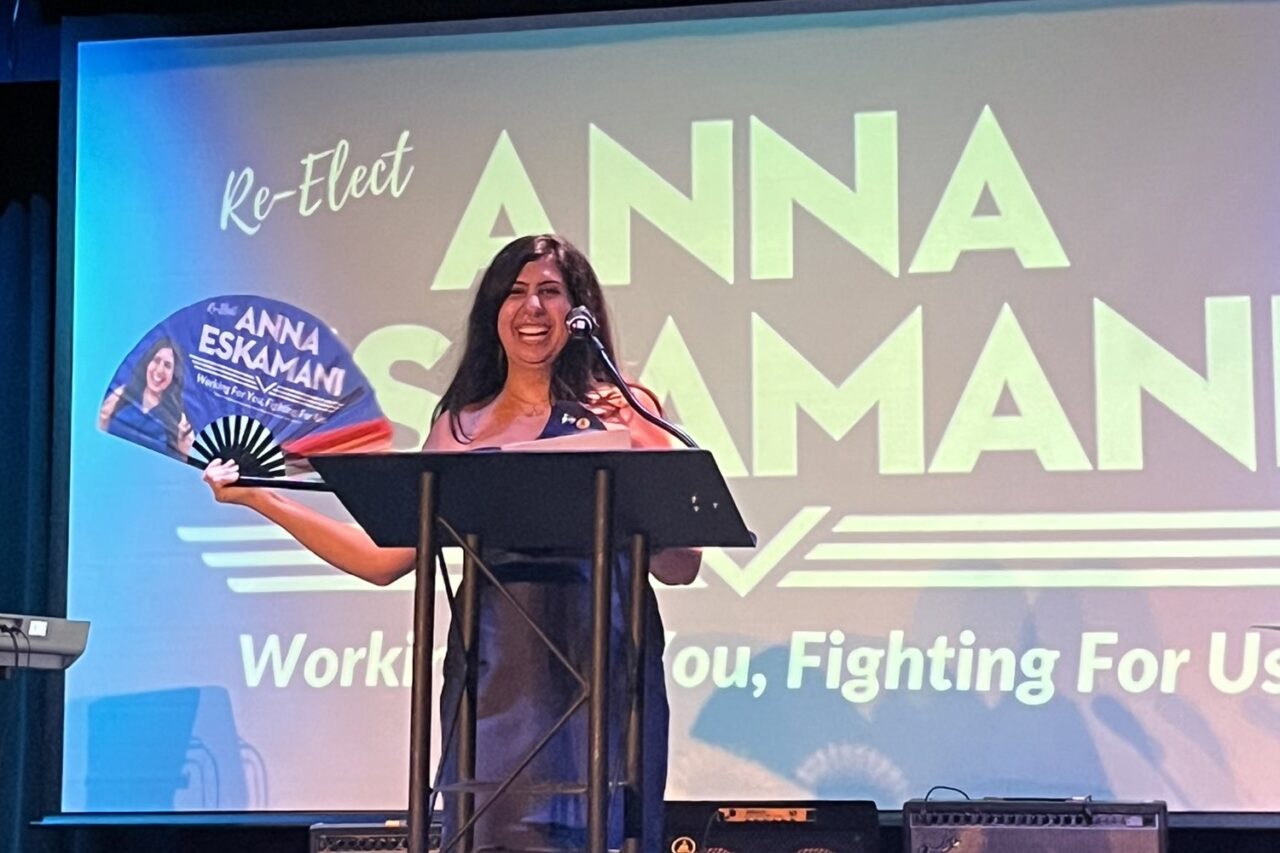 The Orlando Democrat is seeking a 4th and final consecutive House term.
State Rep. Anna Eskamani is kicking off her re-election campaign for her fourth and final consecutive term in the House.
Some of Orlando's most prominent progressive leaders rallied around the Orlando Democrat at the Abbey in downtown Orlando.
U.S. Rep. Maxwell Frost, an Orlando Democrat and the youngest member of Congress, was among the speakers. So was former state Rep. Carlos Guillermo Smith, an Orlando Democrat now running for the Senate. Frost also played drums during a musical performance at the event.
"Sending a deep note of gratitude for everyone who made our 2024 Re-Election Campaign Kick Off a success," Eskamani posted on social media, along with a picture of her name on the outside marquis.
"With standing room only, we had more than 200 people join us and commit to long-term movement building."
A list of announced speakers at the event included community advocate Barbara Chandler, Florida High School Democrats Chair Rhea Maniar, social justice advocate Nikole Parker, immigration lawyer Echo King, Orange County Democratic Party Chair Samuel Santiago and teacher Christopher Norris.
Eskamani, one of the most outspoken progressives in the Legislature, initially won a seat in the House by flipping an open district that had previously been represented by a Republican. She won 57% of the vote in 2018, the last election cycle when Democrats gained seats in the House.
Since then, she has won by decisive margins while facing Republican opposition every cycle. She won 59% of the vote in 2020.
After redistricting changed the makeup of her district, she won in House District 42 in 2022 with almost 57% of the vote over Republican Bonnie Jackson. She outperformed Democratic gubernatorial nominee Charlie Crist, who won under 54% of the vote in the district in 2022. She also won a greater percentage of the vote than Democrats' U.S. Senate nominee, Orlando Democrat Val Demings, who won about 56% of the vote in the district.
For now, Eskamani remains unopposed for the 2024 election cycle.