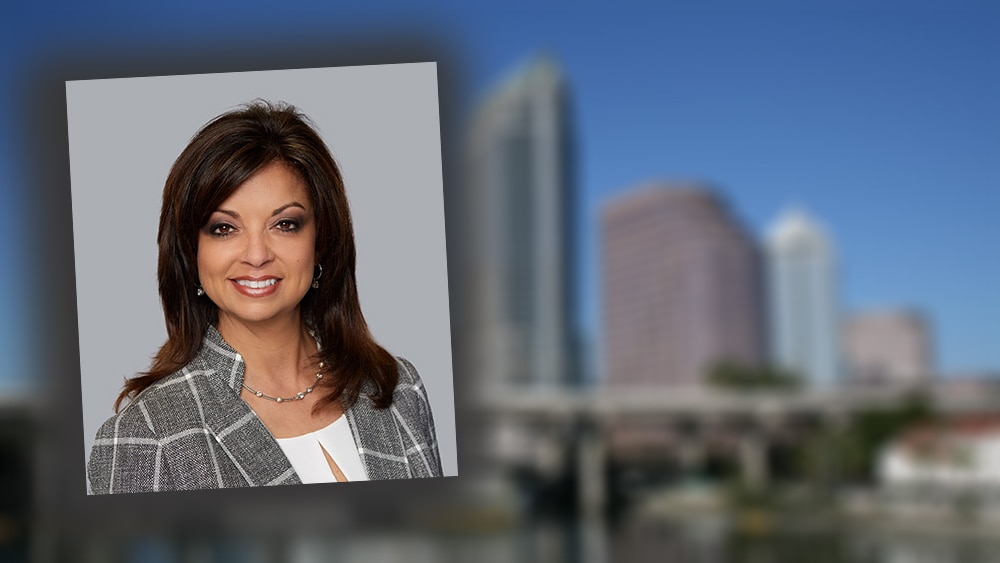 Millan faces her first re-election campaign since being elected in 2020.
Hillsborough County Tax Collector Nancy Millan has filed for re-election.
This will be Millan's first campaign after being elected in 2020. She was the first woman and individual of Hispanic descent to hold the office.
Since taking the helm in January of 2021, Millan focused on improving the agency's customer experience, including through expanding essential service accessibility, driving innovation and promoting an inclusive workplace culture that helps deliver quality service with care to all customers.
"In the past two and a half years, we've made significant strides in delivering top-notch customer service to Hillsborough County residents," Millan said. "This includes modernizing appointment and walk-in procedures, leveraging new technologies for enhanced accessibility and investing in our dedicated team of 402 public servants."
Millan oversees employees and operations at nine locations that serve about 1.5 million Hillsborough County residents. The office is responsible for delivering service on driver's licenses, title and tag registrations, and collecting property and business taxes.
Millan's Office is one of the largest tax collector agencies in the state, overseeing more than $2.8 billion collected and distributed over 2.3 million transactions last fiscal year.
Since taking office, Millan has launched paperless mobile ticketing and a user-friendly online platform to schedule appointments to improve convenience and quality of service.
She also shifted the office from a strict appointment-based model created during the COVID-19 pandemic, to a service model focused on meeting demand for walk-in service and allowing more customers to be served. Her office has increased the number of driving tests administered by 43% since taking office, an accomplishment Millan attributes to improved services.
Additionally, Millan this year became the first tax collector in the state to identify and deploy a language translation program, Pocketalk, in all Hillsborough Tax Collector locations to aid in communication with customers with language barriers.
She also has made a commitment to fiscal accountability and efficiency, leading to zero findings in the office's annual independent financial audits.
Millan's Office was also recognized by the Florida Tax Collector's Association with its Excellence in Financial Operations and Legacy Awards based on a comprehensive review of the agency's financial records, customer initiatives, innovation, business practices and efficient operations.
"My focus remains on streamlining and simplifying your interactions with our office. While we've achieved much during my tenure, there's more to accomplish, and I remain committed to advancing our mission of efficient and innovative customer service, all while maintaining the most stringent cybersecurity protocols for records and personal information," Millan said.
Prior to her election, Millan was a 30-year veteran of the Tax Collector's office. Throughout her tenure, she worked in various roles ranging from accounting clerk to Director of Community Relations.
She also sits on several boards, including the Hillsborough County Sheriff's Hispanic Advisory Council, the Girl Scouts of West Central Florida, the Florida West Coast Credit Union and, most recently, the Visit Tampa Bay Advisory Board and the Latin Tech Accelerator Advisory Council.
Millan also serves as the Secretary and Education Chair for the Florida Tax Collector's Association.
Millan so far does not face a challenger.