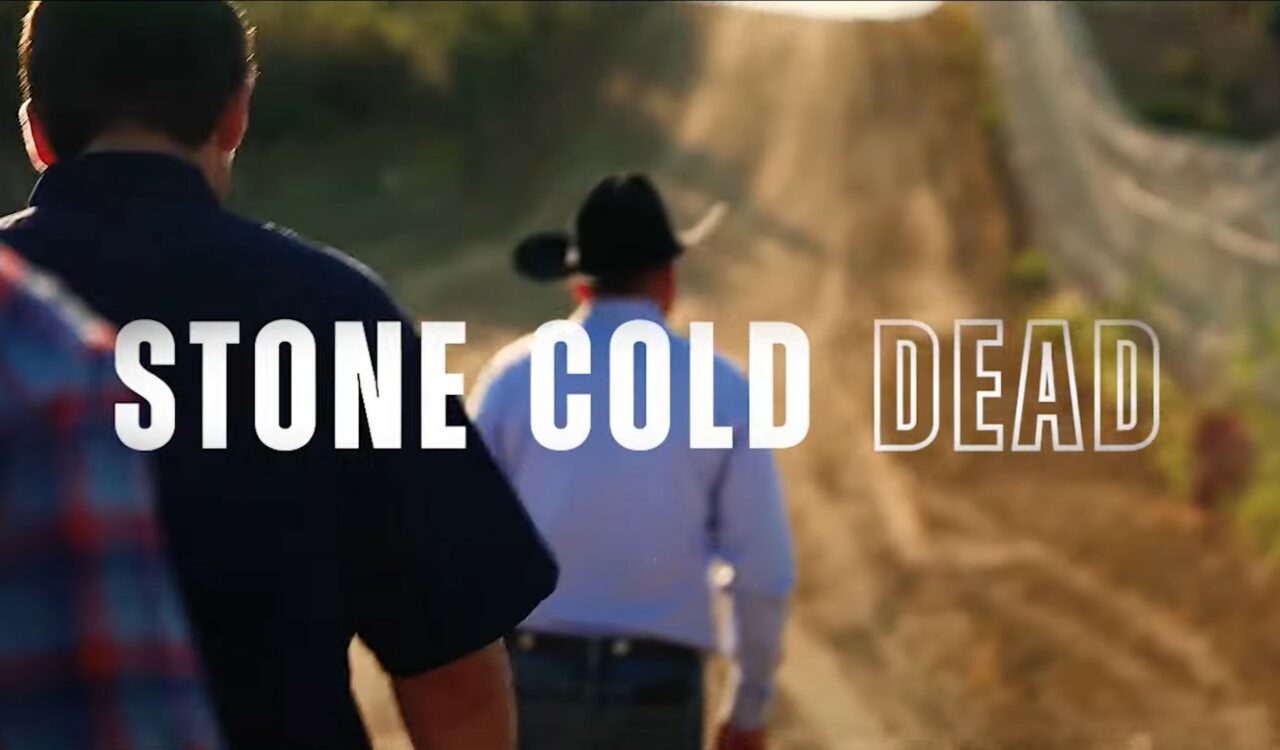 He's used the phrase to describe the state smugglers would be in if they tried bringing drugs into the U.S. on his watch.
Ron DeSantis and the super PAC backing him for President are working to capitalize on one of his more aggressive slogans.
The Florida Governor is now selling shirts on his website emblazoned with his pledge to leave members of Mexican cartels "stone cold dead" if they cross America's southern border.
The tees go for $35 apiece.
Meanwhile, the pro-DeSantis super PAC Never Back Down is celebrating that promise in a 30-second ad titled "Stone Cold Dead." It debuted Wednesday.
The spot will run this week in Iowa and New Hampshire as part of a $25 million ad buy targeting the two key early nominating states.
Since launching his bid for the White House in May, DeSantis has made illegal border crossings a cornerstone issue of his campaign. He announced an aggressive immigration agenda in June that, among other things, includes finishing the border wall, sending U.S. troops into Mexico to combat cartels and ending birthright citizenship — a guarantee that those physically born in the United States are granted citizenship, regardless of whether their parents are U.S. citizens.
DeSantis has used the phrase "stone cold dead" on more than one occasion to describe the state drug smugglers would be in if they tried bringing illicit substances into the U.S. on his watch.
He told attendees at a late July town hall in Hollis, New Hampshire, "If these cartels are breaking into a wall and cutting a piece out of the wall and moving product in, that's going to be the last thing that those people have ever done because they're going to end up stone-cold dead."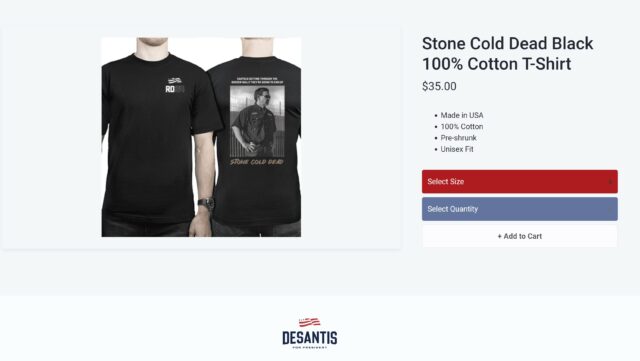 It was also one of the most memorable lines he delivered during the first Republican presidential debate, when he asserted that "cartels are killing tens of thousands of our fellow citizens" and promised to declare a national emergency "on Day 1" to address the issue.
"When these drug pushers are bringing fentanyl across the border, that is going to be the last thing they do," he said during the debate. "We are going to use force and we're going to leave them stone cold dead."
More than 70,000 Americans die yearly from overdoses involving synthetic opioids other than methadone, principally illegally manufactured fentanyl, according to data from the Centers for Disease Control and Prevention and National Institute on Drug Abuse.
But there are other, better ways to curb the problem than inciting violence, said Venessa Cárdenas, executive director of immigration reform nonprofit America's Voice.
"His dangerous language and ideas should be viewed through the lens of public safety more than political positioning and horse race maneuvering," she said in a statement. "The DeSantis campaign is crossing a dangerous threshold with this campaign message and the tens of millions of dollars behind it."
The new shirts on DeSantis' website add to a growing selection of merchandise of varying originality, including stickers, decals, hats and T-shirts repeating former President Donald Trump's demand that America "stop the invasion" and "build the wall."
___
A.G. Gancarski of Florida Politics contributed to this report.