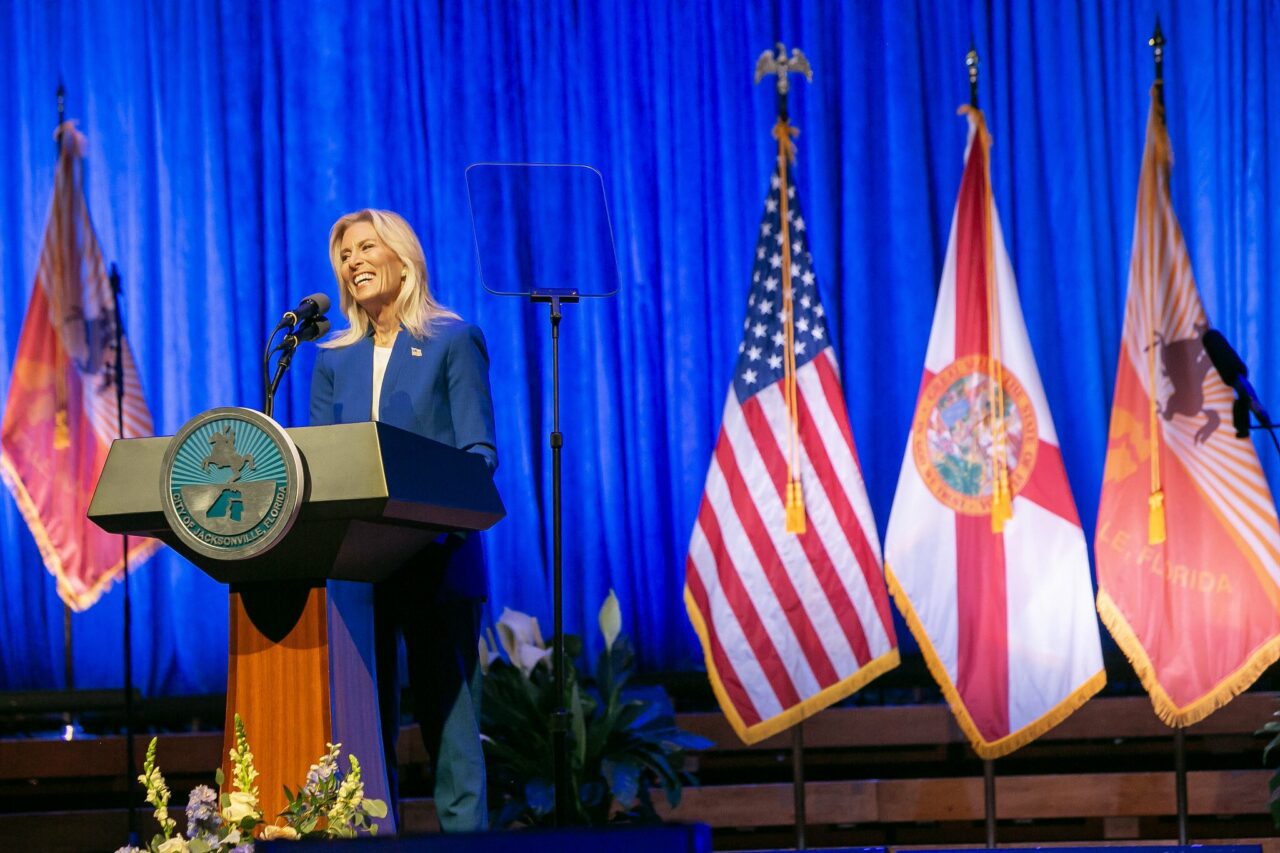 Deegan wants full funding for her D&I director. The City Council has qualms.
Jacksonville Mayor Donna Deegan is continuing her push for a Diversity and Inclusion Director, even as the Democrat meets resistance for the funding mechanism from the supermajority Republican City Council.
To that end, her nominee for Chief of Diversity and Inclusion, Dr. Parvez Ahmed, wrote the City Council a letter this week attempting to make the case for the position after the Finance Committee removed funding last month.
"I am appealing to you to reverse this cut because it gives the appearance of jeopardizing our city's economic competitiveness and undermines our capacity to effectively serve all our citizens," Ahmed wrote.
Among Ahmed's arguments: that "the position brings value to the organizations by, among other things, reducing complaints of harassment and discrimination" and that "targeting CDI for defunding is the wrong message at the wrong time while our city reels from a racist mass shooting underscoring the need to reduce polarization."
Ahmed's reference, of course, is to the killing of three Black people last month at a New Town Dollar General by a White man with swastikas drawn on his rifle.

Ahmed notes that the position is "increasingly common as cities such as Jacksonville grapple with increased diversity in their populations," with "Tampa, St. Petersburg, Orlando, and Gainesville (having) diversity officers, as do other peer cities such as Charlotte and Atlanta," along with independent agencies in Jacksonville, "such as JEA and JTA."
Deegan's Office also holds that its "staffing budget, adjusted for inflation, is only about 3% higher than the 2021-22 Mayor's Office staff budget when the (Lenny) Curry team was fully staffed before a cut in full-time employees (FTEs) in the final year of his second term. Any comparison between administrations should account for the impact of general inflation and higher wages in a tight labor market."
The press release cites former Chief Administrative Officer Brian Hughes saying the Curry budget, which saw some FTE cuts in its final year, shouldn't "hamstring" a new administration's staffing choices. Some outside the administration see that as an ironic choice, given Deegan has criticized Hughes and Tim Baker for working to obstruct the nomination for her General Counsel pick.
Council President Ron Salem, meanwhile, believes the press release from Deegan's Office misses the point. He notes that Finance offered to fund the D&I position for six months, with remaining funding to be offered after "data" was provided of the position's efficacy to the City Council.
Moreover, Salem believes Deegan already has the ability to fund the role, "budget authority to move dollars from vacant positions to this one," given that the Mayor can move up to $500,000 without Council input. In addition, the Finance Committee moved $142,000 into the Human Rights Commission budget.
"This is over half a position," Salem says, noting that 4,000 other positions are fully funded.
The flap over the Ahmed appointment continues a micro-trend of friction between Deegan and the City Council.
The nomination of former Council member Randy DeFoor to be General Counsel already has five "no" votes, ahead of a Sept. 26 vote of the full legislative body. Deegan believes the opposition is personal.
"The same forces who tried to sell JEA and are now actively working against Randy's nomination, are putting pressure on our Council people. They're using their typical playbook, dividing our community, scorched earth tactics, whisper campaigns, and outright lies that impugn Randy's good character, false and frankly sexist accusations that Randy allegedly doesn't have the right temperament to lead this office," Deegan said.
Last week, her nominee to lead the Neighborhoods Department, former Council member Al Ferraro, withdrew his nomination in light of a lack of Council support. Ferraro has just a high school degree, and city ordinance requires a college degree for the position without a waiver the Council didn't seem likely to grant in his case.