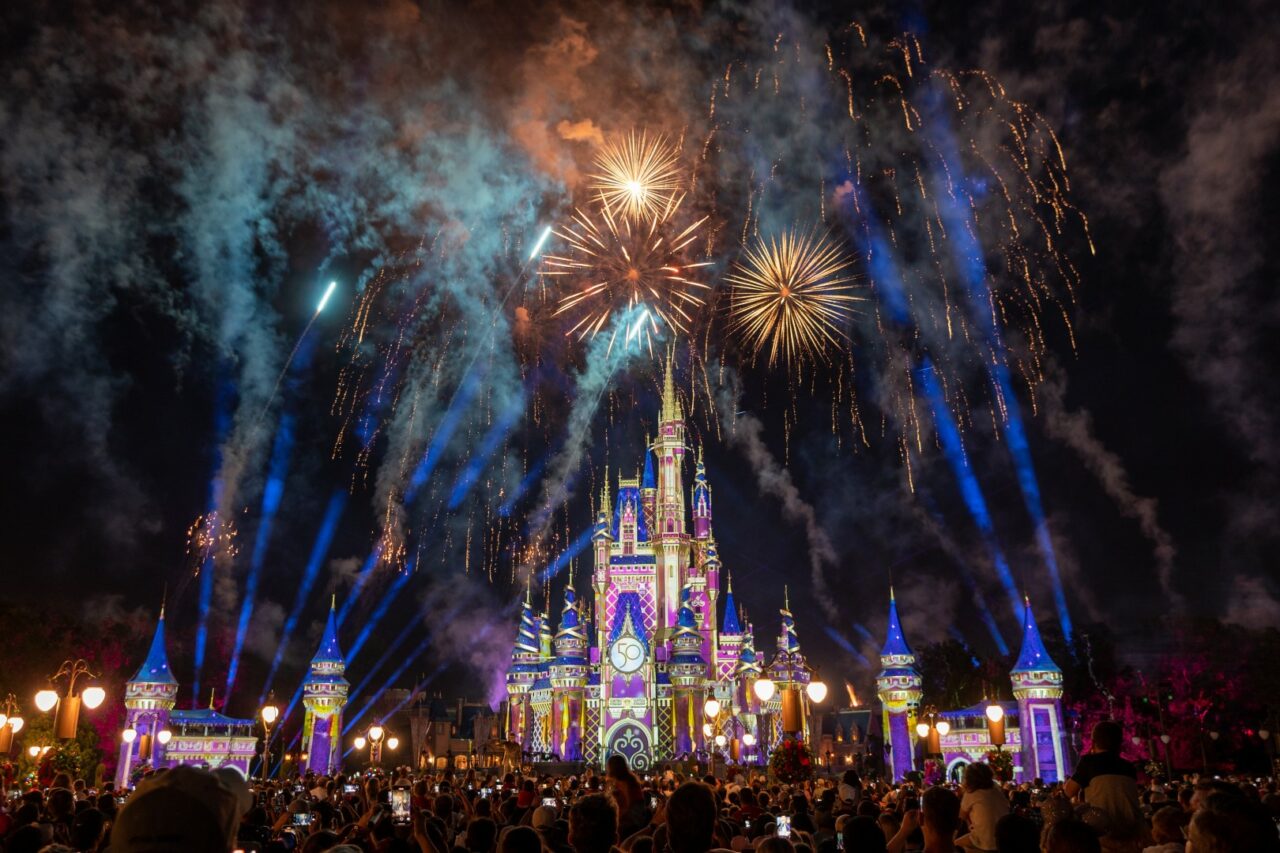 Disney plans to spend billions of dollars over the next decade at its parks.
Something big is coming to the world's No. 1 theme park.
What exactly? And when?
Disney isn't ready to say.
But the company is "about to go into overdrive" on a Disney World's Magic Kingdom expansion, parks chairman Josh D'Amaro announced Saturday, the second year in a row he's teased at the D23 Fan Expo that updates are coming to the park.
"This is similar in scale to things like Star Wars: Galaxy's Edge, or Pandora: The world of Avatar," said Disney Imagineer Bruce Vaughn on stage next to D'Amaro during Saturday's presentation in Orlando. "I actually think this could be the biggest thing we've done in the Magic Kingdom, probably even bigger than New Fantasyland."
"It should be, right?" D'Amaro said. "We're talking about the Magic Kingdom here. This is the most popular theme park in the world. It's been that way for decades. I think it deserves the very best."
Last year the company teased it was looking into a Beyond Thunder Mountain expansion.
"You dream it; we're thinking about it," Vaughn said Saturday as the company develops new attractions, shows and restaurants for the park.
The pressure is on for Disney to impress its fan base and draw in visitors since its biggest Orlando competitor, Universal, is opening a new theme park in summer 2025.
D'Amaro pledged Disney "will have more projects underway than at any point in our history" over the next decade and will  spend "billions of dollars in our destinations around the world."
Disney was mum on the Magic Kingdom but the company was ready to talk about Bruno.
"Encanto" and "Indiana Jones" are some of the IP Disney is looking into adding at the Animal Kingdom as it reimagines Dinoland U.S.A. with a new setting in the tropical Americas region. Disney did not give an opening date.
Meanwhile, some Disney World old favorites are getting an updated look, and Disney prepares to launch a new attraction and show at Epcot this year.
One of the original rides when Disney World opened in 1971 is the Country Bears Jamboree.
Those bears will sing Disney tunes next year in a new show, Disney said.
Without providing many details, Disney said Epcot's Test Track is getting revamped.
"We're reaching back into the history of the pavilion, taking inspiration from the original World of Motion and bringing that spirit of optimism to this next iteration of Test Track," Imagineer Scott Mallwitz said.
Disney did not say when the updated ride will open. Test Track takes riders on a ride that ends in a high-speed thrill outdoors overlooking the rest of the park. It's been open since 1999.
Other changes are happening at Epcot.
Debuting Oct. 16 is the Journey of Water, Inspired by Moana which is a walk-through, family-friendly attraction with fountains and other scenic views.
Epcot's new nighttime show, Luminous: The Symphony of Us, starts Dec. 5.
Disney also said it will add a tavern near the Pirates of the Caribbean ride and is developing a new "Zootopia"-themed  Tree of Life show at Animal Kingdom.
Disney has also announced additions coming to its Disney Cruise Line, another division of the company.
Disney Adventure is the name of the ship Disney acquired that was formerly known as the Global Dream, the company announced Saturday. It will be the first Disney ship to sail from Singapore and throughout Southeast Asia.
Disney also revealed this week the new Disney Treasure sets sail in December 2024.
"From venturing to colorful plazas in Mexico to navigating the jungle and traveling below the ocean's surface, the theme of adventure will thread brand-new venues with familiar guest-favorite spaces on board the Disney Treasure," Disney said in a blog post.