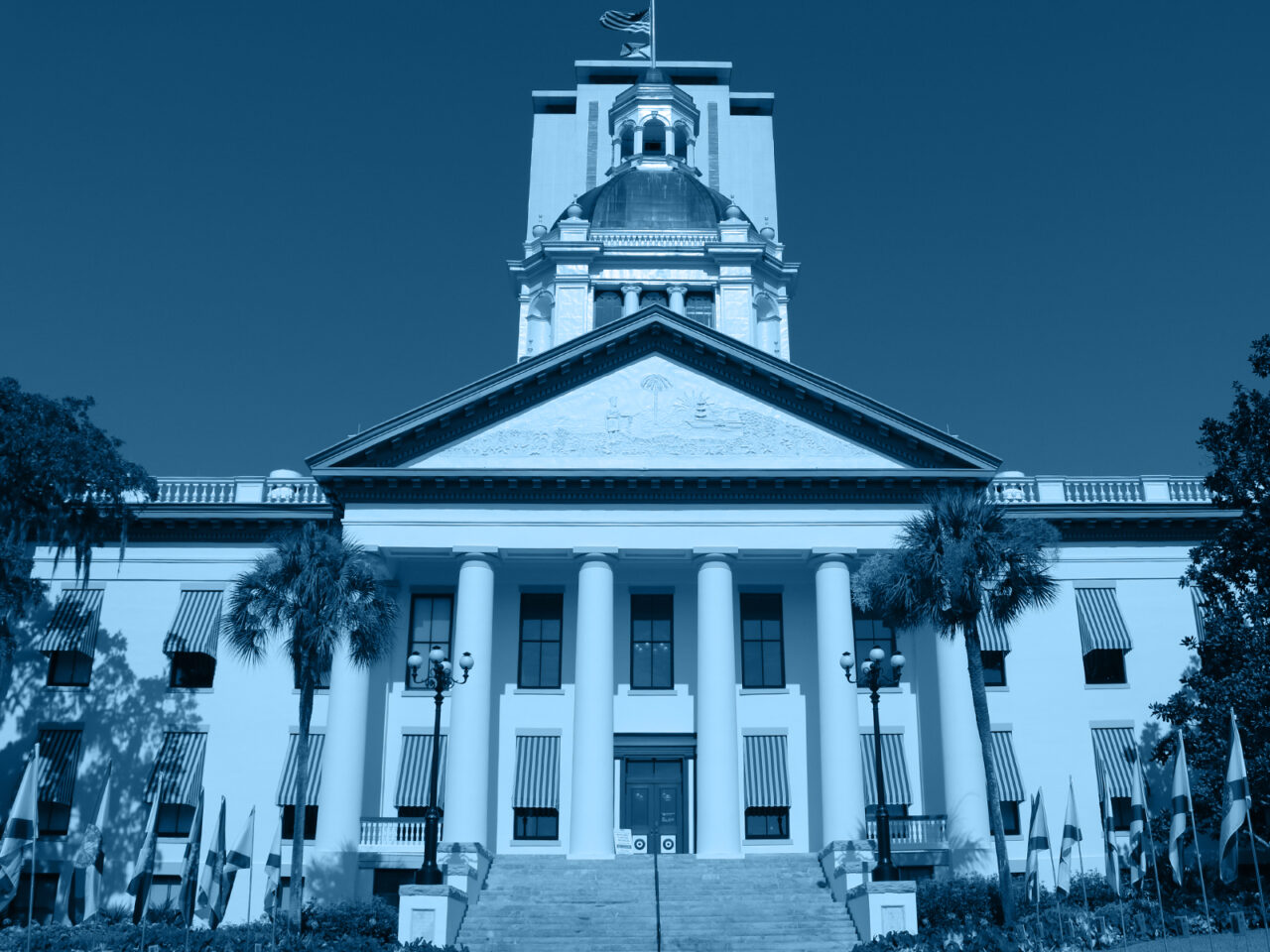 The Legislature erected new hurdles in 2020, but that hasn't slowed down one petition-gathering campaign.
For all the drama surrounding Friday's state Supreme Court oral arguments that could potentially turn most of the South into an abortion-free zone, chances are greater than ever that the Justices could have saved on the robe dry-cleaning.
Predictions are that the conservative-leaning court will agree with Attorney General Ashley Moody and rule that the state constitution's right to privacy can't stop a 15-week abortion ban from going into effect. That clears the way for putting this year's legislation in force and banning abortion before most women know they are pregnant.
But some vestige of Florida, before it became the "Blueprint for America's Revival" (credit, Gov. Ron DeSantis), might prove a pesky wrinkle in the plan.
The state is one of 17 that allows citizens to take a route around the black robes and lawmakers with the citizen-initiative amendment process.
Harnessing that privilege, a movement is on to make abortion rights explicit in the state constitution, moving them back to what they were the day before the U.S. Supreme Court overturned Roe v. Wade.
After all, pregnant pigs got constitutional protection in 2002.
The effort claims to be well on its way to collecting the required number of signatures to get abortion rights on the ballot.
"Our campaign is poised to give voters the chance to reclaim their freedom and put a stop to politicians interfering in our personal medical decisions once and for all," said Lauren Brenzel, campaign director of the effort.
If it makes it — and there are still more hurdles to cross — it may become the first citizen constitutional amendment initiative to get onto the ballot since the Legislature erected new hurdles in 2020 if the amendment for recreational marijuana doesn't mosey past it.
Aubrey Jewett, a Professor of Political Science at the University of Central Florida, sees only a select few issues clearing the new referendum requirements.
Ample funding is no guarantee.
Florida Voters in Charge spent $45 million on a petition-gathering campaign by the end of 2021. But that committee ultimately failed to collect enough signatures — 891,523 — to get a measure on the 2022 ballot asking voters to legalize online sports betting, for example.
According to Jewett, in the most significant hurdles, the Legislature made it so that collected petitions expire twice as fast as they did before. And paid signature collectors must be paid by the hour — pay on a per-signature collection basis is now prohibited.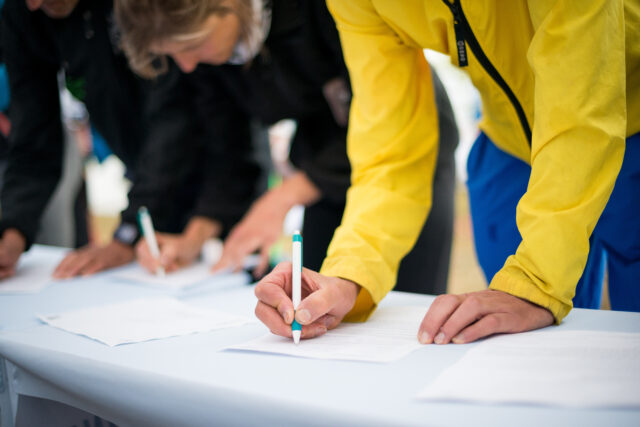 Jewett, who writes about this in the book he co-authored, "Politics in Florida" (fifth edition, 2019), sees keeping abortion legal as one of those issues that will raise money and get people to stop and sign. And it may not need quite the $39 million that medical marijuana provider Trulieve is putting into its quest to legalize recreational marijuana use for adults 21 and older.
"It's a very emotional, gut-level issue for a lot of voters," Jewett said of the abortion question. "I think more people are willing to go and sign those petitions or even look for them online."
It's still not an effort you can power with volunteers, though.
Floridians Protecting Freedom (FPF), a partnership of women's groups, unions, Planned Parenthood, and the ACLU of Florida, has raised $4.7 million for the signature-collecting effort for abortion rights, campaign filings show. The committee has spent nearly $4.6 million of that.
Jewett doesn't expect a Medicaid expansion referendum will have the same resonance. Florida Decides Health Care says they plan to launch a campaign for the 2026 ballot to change the constitution to expand Medicaid in Florida as the Affordable Care Act calls for.
The state is among the 10 last holdouts.
But Jewett is not about to bet on that one.
"There's a lot of people in Florida that don't have insurance, but most voters do, so, to them, it's not a crisis," he said.
And the path for this citizen workaround could get even more narrow. Republicans last Session introduced a measure that would make it harder to amend the state constitution, as they have since 2021.
The legislation would have required that constitutional amendments receive two-thirds of voter approval when they appear on the ballot — an increase from the current 60% approval requirement. The effort cleared the House but died in the Senate committee — getting further than it had before.
___
Coming up, the usual assortment of news, intel, and observations from the week that was in Florida's capital city by Peter Schorsch, Drew Wilson, Anne Geggis, Christine Jordan Sexton and the staff of Florida Politics.
But first, the "Takeaway 5" — the Top 5 stories from the week that was:
—Take 5 —
Goodbye Idalia, goodbye: Nine days after Hurricane Idalia slammed into Florida, power outages were cut to fewer than 500 customers in one county, and by eight days after the storm, school storm closures stood at zero. By nine days after the storm, nearly 2,000 State Emergency Response Team missions had begun or were in action and more than 500,000 meals were distributed. The storm also marked the first time the Florida State Guard was activated since it was re-established last year. All was well enough that DeSantis returned to the presidential campaign trail six days after the storm hit, reportedly in Pennsylvania.
Quo warranto: Suspended Central Florida prosecutor Monique Worrell is challenging the Governor's decision to remove her from office by taking her case before the state Supreme Court. DeSantis suspended the elected Democrat in August by contending she was not pursuing mandatory minimum sentences for criminals and was too soft on juveniles and adult criminals. Worrell this week filed a lawsuit with the state's highest court and argued that her suspension is not legal and that the Governor did not give legitimate reasons for his action.
Controversial appointment: DeSantis's decision to appoint Moms for Liberty co-founder Tina Descovich to the Florida Ethics Commission is raising Democrats' eyebrows, but it also underscores the growing political importance Moms for Liberty has in Florida. "Ring the alarm bells," FDP Chair Nikki Fried said, adding that Descovich is "nothing but a puppet for the MAGA Republican Party." The nine-member Ethics Commission is responsible for investigating public officials' alleged trust breaches. Moms for Liberty was formed in January 2021 to fight mask mandates and curricula focusing on LGBTQ rights, race, discrimination, and using specific terms in schools. The group has also had legislative success. Fried contended that Descovich has a conflict because a PAC associated with the group accepts contributions from public officials whom "she is now charged with overseeing."
Trigger-happy: The group working to put abortion access on the ballot in 2024 has collected more than enough verified petitions verified with the state of Florida to qualify for Supreme Court review. One-third of the 891,523 required validated signatures that need to be validated by Feb. 1 — 297,799 signatures — have been validated, the official state tracker shows. If it goes on the ballot, the referendum would ask voters to agree that "no law shall prohibit, penalize, delay, or restrict abortion before viability or when necessary to protect the patient's health, as determined by the patient's health care provider." The U.S. Supreme Court last year overturned the landmark Roe v. Wade decision and moved regulation of the procedure to the states. The Florida Legislature passed a 15-week ban in 2022, with no exceptions for rape or incest. Then, the last Session passed a six-week ban on the procedure but kept in some exceptions.
Sounds familiar: DeSantis spoke out sharply this week against COVID-19 mandates and vaccines as some institutions return to mandates amid a late-Summer surge in COVID-19 cases. The virus has resulted in more than 90,000 deaths statewide since the pandemic began in early 2020. According to the latest Department of Health report published on Sep. 1, Florida had nearly 24,000 reported cases in the week that ended on Aug. 31. That's up from the 7,320 cases reported in late June. The Governor reminded the friendly audience that he bucked policies advocated by former President Donald Trump (who he is trailing in the Republican Primary) and President Joe Biden and said he is prepared to do it again, if necessary. "I can tell you here in Florida, we did not, and we will not allow the dystopian visions of paranoid hypochondriacs to control our health policies, let alone our state."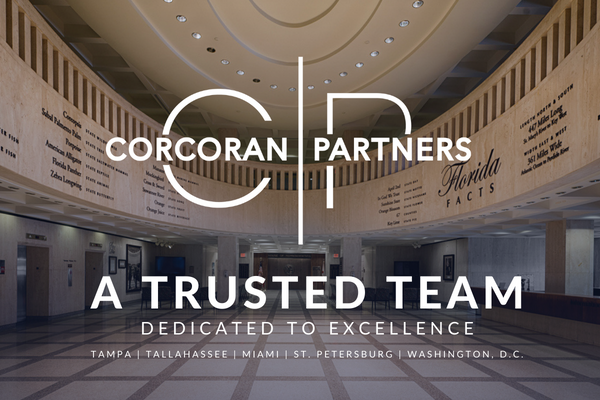 — Star-star power —
Attorney General Ashley Moody and the Florida Association of Crime Stoppers are teaming up with the iconic host of "America's Most Wanted" to fight crime.
John Walsh, Moody and Crime Stoppers held a joint news conference at the Palm Beach County Sheriff's Office this week to encourage Floridians to use the statewide anonymous crime reporting service, **TIPS.
"I have dedicated my career to locating missing children and fighting crime. The **TIPS tip line will give Florida law enforcement an advantage over criminals in hard-to-crack cases," said Walsh, whose show helped popularize crime reporting nationwide. "Solving a case can be a miracle for a family and help make communities safer. I praise Attorney General Moody for her efforts in supporting law enforcement and encouraging Floridians to actively help officers stop crime."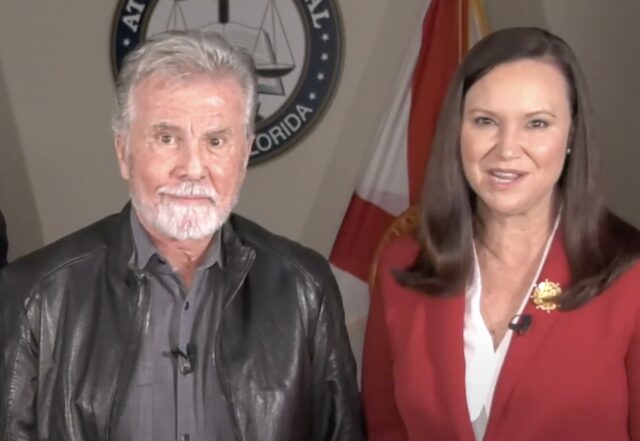 Moody added, "John Walsh has been the relentless force behind America's Most Wanted and the National Center for Missing and Exploited Children — I am excited that he is helping us recruit Floridians to join our fight against crime. Through this new partnership with Florida Crime Stoppers, we will be spreading the word about **TIPS and encouraging Floridians to anonymously report information to help law enforcement solve crimes."
**TIPS was launched in 2020 to simplify the anonymous crime reporting process. Before the rollout, Floridians needed to look up the specific region's Crime Stoppers number to report a crime. There are 27 different offices, each with separate phone numbers.
Many Floridians are already aware of **TIPS — PBCS alone has received more than 2,000 tips from Crime Stoppers, with more than 400 tips leading to an arrest. An added motivator to save that number in your phone: If the tip leads to an arrest, the caller may receive a cash reward.
"Our statewide network of 27 Crime Stoppers chapters throughout Florida is excited about John Walsh joining our team of crime fighters. This new partnership, along with our current partner, the Attorney General's Office, will encourage public engagement and help increase awareness on how people can anonymously share their critical information and assist law enforcement with making our state a stronger, safer place," Florida Association of Crime Stoppers President Frank Brunner said.
— Fire! —
Chief Financial Officer Jimmy Patronis, who called for more oversight of electric vehicles following Hurricane Ian, put out a list of public safety tips after reports that a Tesla caught fire due to floodwaters associated with Hurricane Idalia. EVs use lithium-ion batteries, which can combust after exposure to saltwater.
Following Hurricane Ian, there were 21 reported fires associated with electric vehicles.
"As we saw with Hurricane Ian, these EV fires are uniquely dangerous because, unlike a combustion engine, the fire will keep reigniting," Patronis said. "Moreover, it's especially dangerous if there's an EV, golf cart, or scooter in a storm-ravaged home."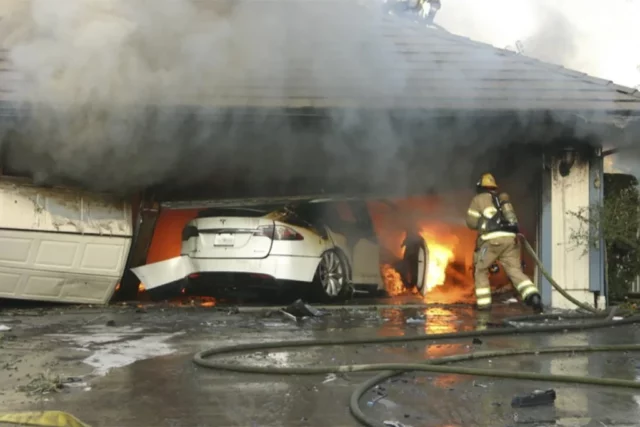 Patronis said that if an electric vehicle was submerged in saltwater, residents should "take steps to move it from your house with a professional, do not try to turn it back on, do not unplug or plug it in, and make sure the tow truck operator knows how to deal with EVs. Improperly moving an EV can recharge the batteries, potentially creating a fire."
Other tips include calling 911 if the vehicle is smoking or on fire. It also recommended that car owners always follow the manufacturer's recommendations and never drive or operate a vehicle that was submerged.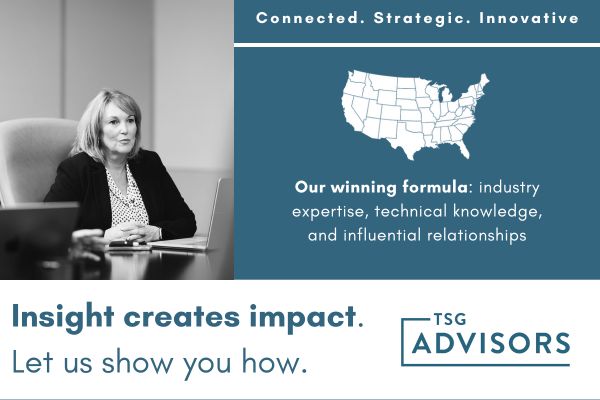 — Friends of ag —
The Agriculture Commissioner is a fan of at least three Florida delegation members.
Wilton Simpson this week praised U.S. Sens. Marco Rubio and Rick Scott as well as U.S. Rep. Kat Cammack for introducing legislation that would put $16.5 billion into FEMA's Disaster Relief Fund, allow the USDA to issue block grants to Florida and Georgia farmers impacted by natural disasters, and modify the tax deduction for personal casualty losses in hurricane disaster areas.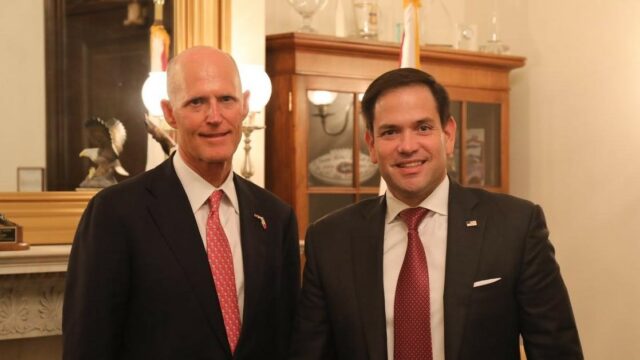 "Florida's agriculture community suffered more than a billion dollars in damage and losses during last year's hurricane season, and they are now recovering from the devastating impacts of Hurricane Idalia. I applaud Sen. Scott, Sen. Rubio, and Rep. Cammack for bringing forward this critical piece of legislation that puts hardworking Americans first," Simpson said.
"The Federal Disaster Responsibility Act will ensure the final passage of the Block Grant Assistance Act, which will give the support and relief needed for our agricultural industry to recover from devastating natural disasters. It will also secure an expanded version of the Hurricane Tax Relief Act to provide disaster-loss tax relief to families impacted by hurricanes."
— Hope Florida expands —
Florida First Lady Casey DeSantis is expanding Hope Florida, the program she launched two years ago, to aid Floridians with unique abilities.
The expansion, Pathway to Possibilities, will allow such individuals to work with dedicated Hope Navigators to connect with resources and opportunities to live happily and effectively. That includes access to jobs with large companies, including 13 that have committed to joining Hope Florida.
Corporate partners in the program include Publix, HCA Florida, Capital Hospital, Florida Goodwill Association, the Florida Panthers, Lee Health, Broward Health, Sunshine Health, Allstate Insurance, AAR Corp., Automated Health Systems, Riverside Hotel, Siemens Healthineers, and KPMG.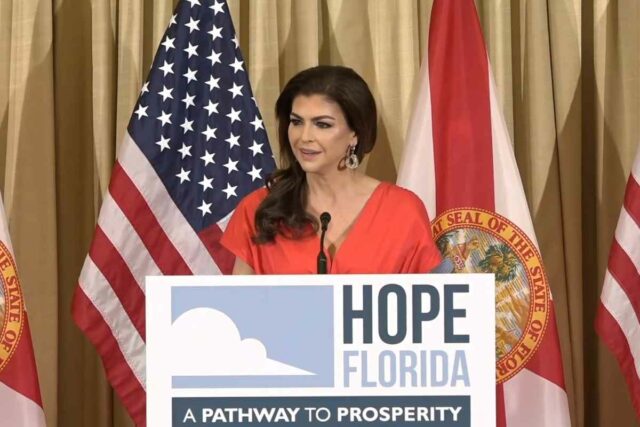 "With the expansion of Hope Florida to serve individuals with unique abilities and their families, we are working exterior of government to unite communities to create opportunities," DeSantis said. "In conjunction with this expansion, we are proud to announce an increase of entities committed to partnering with Hope Florida. Through the kindness of numerous businesses, we will be able to offer more Hope Florida recipients, including those with unique abilities, opportunities for employment that are tailored to their individualized needs."
DeSantis launched Hope Florida two years ago to guide Floridians on an individualized path to prosperity, economic self-sufficiency, and hope. The expansion offers the program's benefits to more Floridians and now includes those with unique abilities that can erect barriers to success.
"There is no greater privilege than serving individuals with unique abilities and their families by assisting them with achieving goals, removing barriers, navigating government, and creating opportunities to build a strong network of support within their local community," said Taylor Hatch, Director for the Agency for Persons with Disabilities. "We are incredibly thankful for the unwavering leadership of Gov. DeSantis and the First Lady who deliver time and time again by prioritizing individuals with unique abilities and their families to promote empowerment, independence and maximizing community involvement for all Floridians."
Employers can join the cause by signing up through CareerSource Florida, joining the CarePortal, or donating to the Hope Florida Fund.
The expanded program is led by the Agency for Persons with Disabilities and will provide 14 Hope Navigators. The program will also offer assistance connecting to local community-based providers such as nonprofits, faith-based organizations, peer support and private sector business partners.
"We are grateful to First Lady Casey DeSantis for expanding the scope of the Hope Florida program to include those with unique abilities," Publix Director of Communications Maria Brous said. "Making shopping a pleasure would not be possible without our associates, and we are proud of our long-term efforts to recruit hardworking Floridians of all abilities."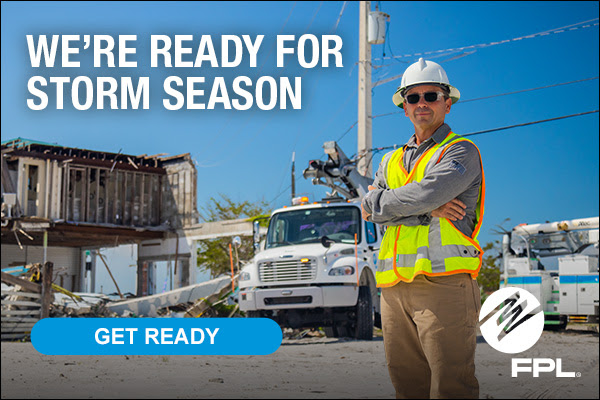 — Instagram of the week —
— The week in appointments —
Florida Defense Support Task Force — Monroe County Commissioner James Scholl, former Secretary of Commerce Jamal Sowell and consultant Don Quinn are joining the Florida Defense Support Task Force, whose mission is to "preserve, protect and enhance Florida's military missions and installations." Steven "Reeves" Valentine, an executive at Lockheed Martin whom DeSantis appointed to the task force last year, will stay on for four more years. Read more on Florida Politics.
Education Commission of the States — Kimberly Richey, a civil rights lawyer and high-ranking education administrator whose opposition to critical race theory (CRT) matches DeSantis', is the newest member of the Education Commission of the States, an interstate agency that translates research, advises states and acts as an idea-sharing platform for education leaders. Read more on Florida Politics.
Alachua County Sheriff — DeSantis has appointed fellow Republican Emery Gainey to take over the Alachua Sheriff's Office next month. He will replace Sheriff Clovis Watson, who in August tendered his resignation, effective Oct. 1, after spending about two months on extended medical leave amid numerous issues within his department. Gainey is set to step in the following day and serve through the 2024 Election. The appointment brings the law enforcement professional full circle. Born in Gainesville, the county seat, Gainey, 64, began his police career in 1982 with the Alachua Sheriff's Office. During his 25-year tenure there, he rose to the rank of captain. Read more on Florida Politics.
Walton County Commission — On Thursday, DeSantis tapped a longtime state lawmaker and current administration member to take on a more local role at the Walton County Commission. Brad Drake, a Republican who served 12 years in the Florida House until 2022, will fill the empty District 3 seat in the Panhandle-based county. Drake replaces Mike Barker, who resigned in February to serve as interim City Manager of DeFuniak Springs. The appointment comes even though a Republican is running for the post. Read more on Florida Politics.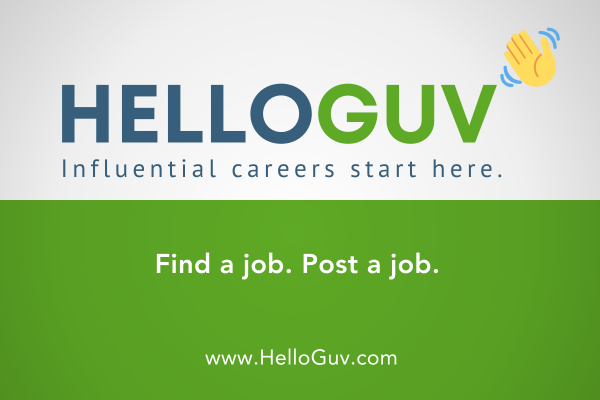 — Operation Martingate —
The Florida Department of Law Enforcement has made several arrests in an investigation of falsifying student records to allow high school football athletes to attend and compete for schools outside their designated districts.
The FDLE arrested Port St. Lucie Police Sgt. Robert Vega and several others. The Operation Martingate investigation led to charges against eight individuals. Five have been arrested, while three remain at large.
Charges include grand theft, fraudulent use of personal identification information, perjury by false written declaration, perjury by false affidavit, and unlawful acts concerning driver's licenses.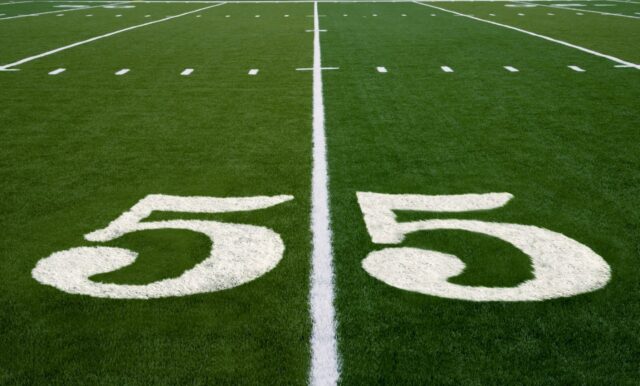 The investigation began when Port St. Lucie Police Chief John Buldoc requested an FDLE investigation into Vega and his brother, Assistant Chief William Vega Jr., over suspicion the two were recruiting students from outside the county to play on the Martin County High football team (Go Tigers?).
An anonymous tipster claimed the two were serving as volunteer coaches on the team, using current and former officers' addresses and other homeowners to fraudulently claim star players lived in the school district when they did not.
The investigation uncovered six parents involved, including Nixalys Vega, Jeron Atwater, Lisa Stone, Guilnar Saintelus, and Nancy Davino, who filed fraudulent official documents with the school districts. They also used forged and fraudulent lease agreements to prove residency and changed driver's licenses to reflect the false addresses.
Robert and Nixalys Vega, Atwater, Stone and Saintelus were all arrested. Warrants have been issued for William Vega Jr., Soto and Davino.
— New panels —
New Session, new committees.
House Speaker Paul Renner announced members' committee assignments for the 2024 Legislative Session in a Friday memo. Of course, they included the usual suspects, but there were a couple of new additions, too.
The first is the Select Committee on Hurricane Resiliency and Recovery. Rep. Michael Grant, a Port Charlotte Republican, will serve as Chair. Grant serves as the Majority Leader in the House. His Charlotte County district saw enormous flooding last year from Hurricane Ian.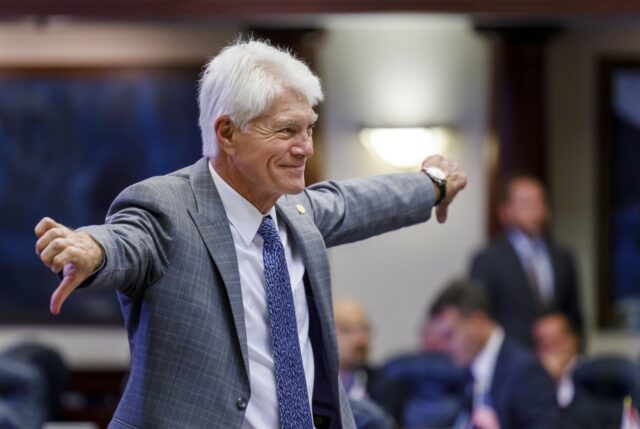 Rep. Adam Botana, a Bonita Springs Republican, will be Vice Chair.
"I look forward to assisting my Chairman, Leader Grant, in diving into County and State responses to hurricanes and how we can help small businesses recover quicker and get back open," Botana said.
The 15-member panel of Representatives, many from coastal districts that suffered impacts of Hurricane Idalia last month and Hurricane Ian and Hurricane Nicole last year, will look at the immediate needs of hard-hit regions. But it will also look for ways to protect and repair Florida from future storms.
The other addition is the Select Committee on Health Innovation, which Sebring Republican Rep. Kaylee Tuck will chair, with Coral Gables Republican Rep. Vicki Lopez slotted in as Vice Chair.
As their legislative history shows, neither lawmaker has extensive legislative experience in health care. Tuck served on the House Professions and Public Health Subcommittee under former House Speaker Chris Sprowls.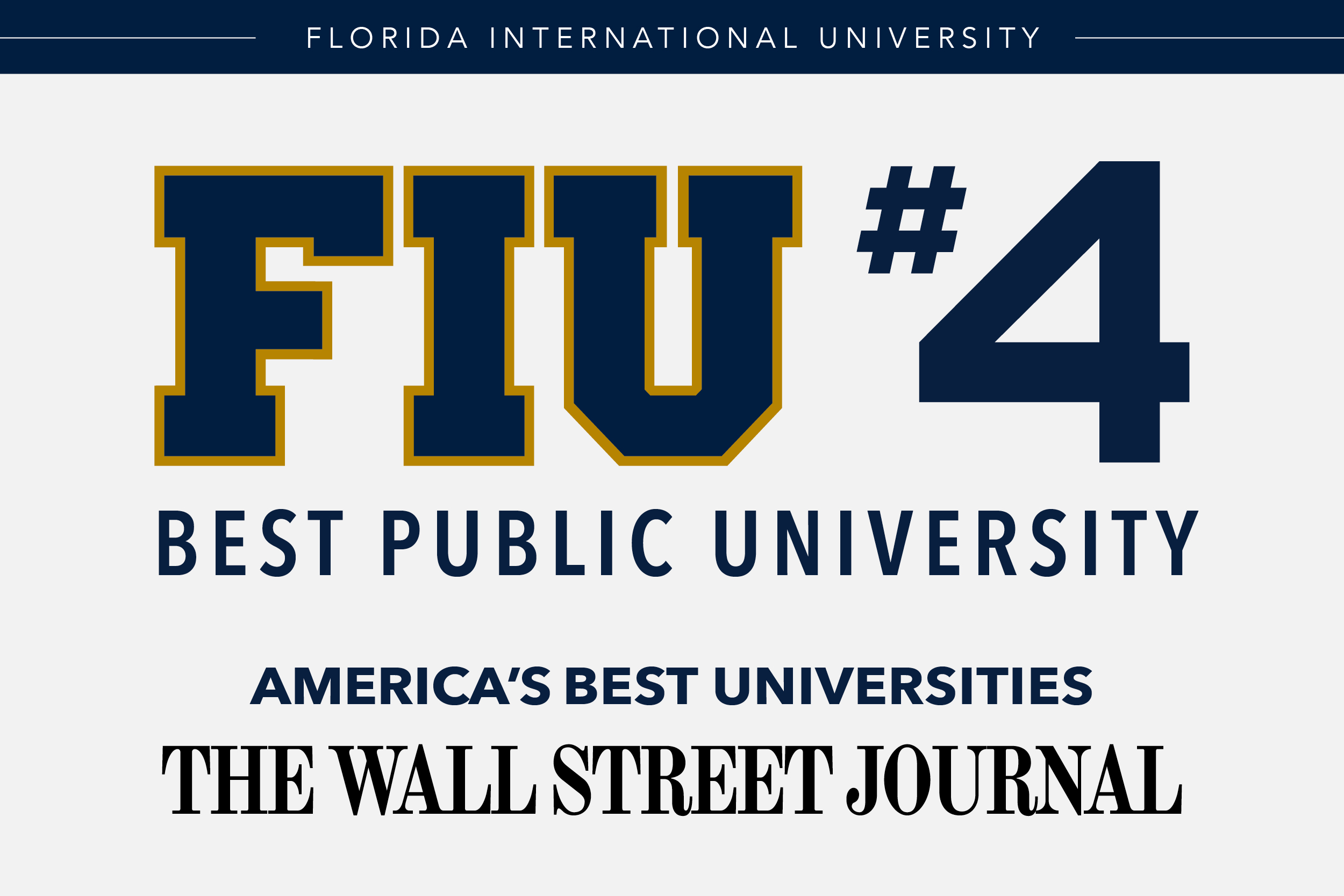 — Lasting legacy —
Rep. Adam Anderson is celebrating allocating more than $3.2 million for the Andrew John Anderson Rapid Whole Genome Sequencing Program to benefit inpatient kids and young adults in high-acuity pediatric care units.
The program, named for Anderson's late son, who passed away after battling a genetic disease, ensures rapid genome sequencing for those with complex or acute illnesses of unknown origins. The goal is to accelerate diagnostics and optimize treatment options and strategies.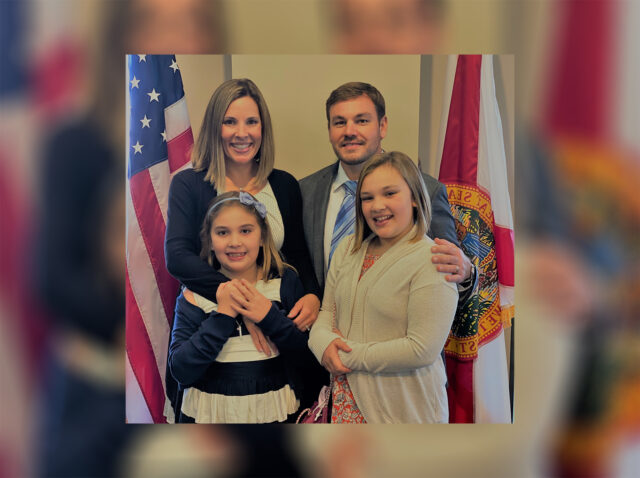 "By offering rapid whole genome sequencing, we hope to provide answers and possibly even lifesaving interventions to families who are in the painful position of not knowing the cause of their child's illness. My hope is that Andrew's legacy will be one of hope and a brighter future for other children and their families," Anderson said.
The overall allocation includes more than $1.3 million from General Revenue and more than $1.9 million from the Medical Care Trust Fund, which the Agency for Health Care Administration will oversee.
"For Florida's parents, there is nothing more important than the health and well-being of our children," House Speaker Paul Renner said. "Funding rapid whole genome sequencing for our high-acuity pediatric care units is not just an investment in technology; it's an investment in the precious lives of our young ones who battle complex illnesses. Thank you, Rep. Anderson, for your leadership on this life-changing initiative that will save countless lives."
Added Dr. George Jallo, vice dean and physician-in-chief at Johns Hopkins All Children's Hospital: "For critically ill children and their families, every minute counts in the search for a diagnosis. Rapid whole genome sequencing (rWGS) leverages decades of medical research and innovation to investigate areas of the genome previously inaccessible through conventional screening, and it returns these results within days, as opposed to weeks, months, or, in some particularly challenging cases, not at all. Florida joins only a handful of U.S. states with legislative support for this new methodology, and early adoption allows our health systems to provide more equitable access for high-risk children as well as opportunities to improve upon its impact."
Anderson represents Florida House District 57 in parts of north Pinellas and northwest Hillsborough County. The district includes Oldsmar, Tarpon Springs, and parts of Dunedin and Safety Harbor.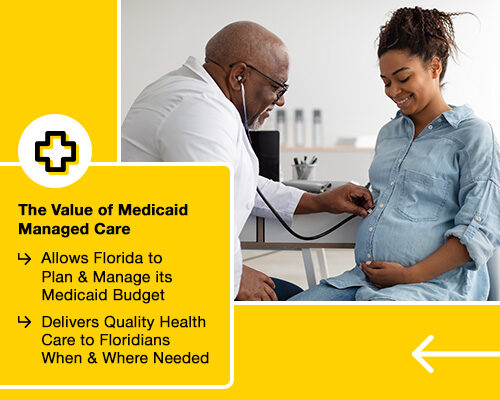 — Bird buddy —
A legislative aide surveying storm damage from Hurricane Idalia wound up fishing a flamingo out of Pinellas County waters with a net.
Tristan Sommer, an aide to state Rep. Linda Chaney, said he knew next to nothing about flamingos when he went on a boat with other officials to check damage between Madeira Beach and Treasure Island. It didn't necessarily strike him as unusual when Madeira Beach Commissioner Anne-Marie Brooks spotted a flamingo 800 yards offshore near Blind Pass. But the sight of flamingos in the wild got enough people on the boat's attention that the crew, with the help of Google searches, determined the bird indeed seemed out of its safe depth.
After contacting the local chapter of the Society for the Prevention of Cruelty to Animals, officials deduced the land-dwelling bird to be in danger. "It kept trying to get enough wind under its wings," Sommer recalls, "but it couldn't get its wings out of the water."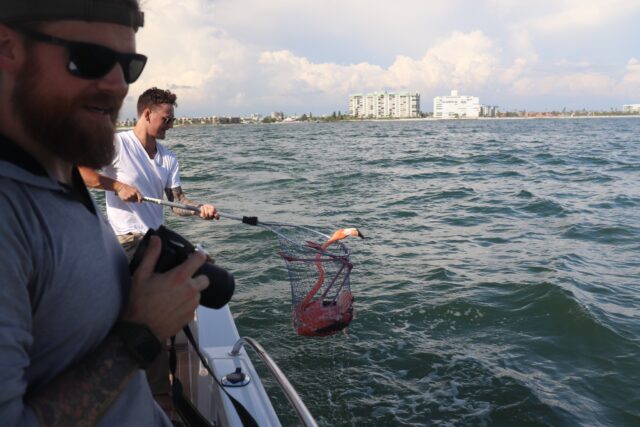 Soon, the group also received instructions on safely extracting the flamingo and bringing it to safety. It ultimately fell on Sommer to try and snap up the flamingo with a fishing net while others threw towels on the bird to stop it from kicking or wiggling away.
While experts relayed good instructions over the phone, it still took Sommer and other aides four or five tries to bring the bird onto the deck. Bobby Shay Lee, an aide to Pinellas County Commissioner Brian Scott, suggested officials name the bird Peaches, which stuck.
Since the rescue, Peaches has recovered from the ordeal at the Seaside Seabird Sanctuary, and there's no lasting damage. The best guess as to how a flamingo ended up in Pinellas waters in the first place has been that birds migrating from the Yucatán Peninsula to Cuba saw flight paths disrupted by storm winds, resulting in flamingo sightings along the Gulf Coast.
On Saturday morning, officials expect Peaches to be released back into the wild with a flamboyance.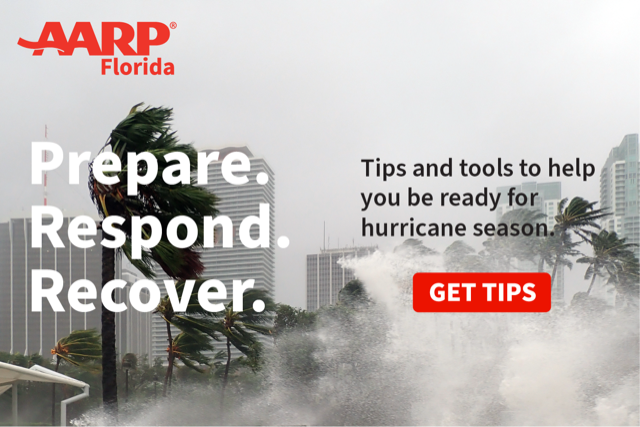 — Sounding the alarm —
Oral arguments in front of the state Supreme Court Friday could ban access to the procedure before most women know they are pregnant has the state's Democratic lawmakers vowing that abortion access will be on the state ballot next year to be enshrined in the state's constitution.
Nothing short of the fate and freedom of women and girls in Florida is at stake, said Democratic Senate Leader Lauren Book.
"If this Court agrees to reverse precedent, the safety of women, girls, and sexual assault survivors throughout Florida and the Southeast will be imperiled because — as people across the political spectrum agree — abortion is absolutely health care," Book said in a prepared statement that evoked reports of women's health endangered because doctors feared violating the current 15-week ban that the Legislature approved in 2022.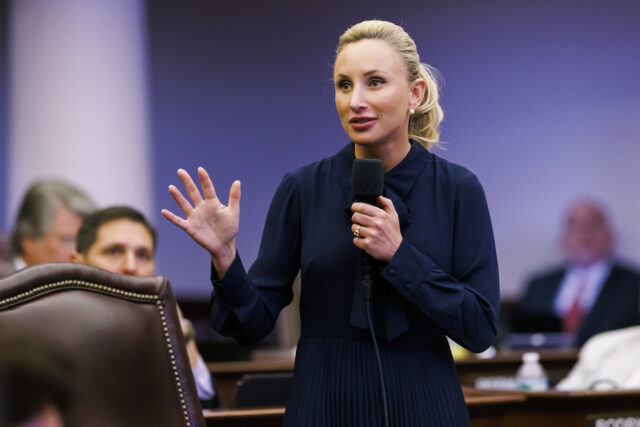 The six-week ban the Legislature approved this year is on hold pending the outcome of Friday's oral arguments. If the court does not agree that the state constitution has an inherent right to privacy, the six-week ban will go into effect 30 days after the ruling.
The signs are all too clear that abortion rights in Florida are about to become history without a citizen-driven constitutional amendment, said Democratic Rep. Anna Eskamani, who represents Orlando.
"Justices interrupted the plaintiff attorney multiple times, making their personal opinions clear — challenging not only standing but also Florida's right to privacy and its application to abortion access," Eskamani said in a prepared statement.
She's going to keep resisting, she said.
"Though my heart is heavy, our focus has never been more clear," Eskamani said. "We are going to … codify this right once and for all in our state. We will continue the fight for freedom and bodily autonomy no matter what."
— What's going on? —
Rep. Yvonne Hayes Hinson is holding a town hall discussion next week on what's happening in the wild world of Florida education.
Alachua County School Board Member Diyonne McGraw, Caring & Sharing Learning School Principal Curtis Peterson, FAMU professor Monekka Munroe, Education Equalizer Foundation co-founder Carjie Scott, and Alachua County FAMU National Alumni Association President Boderick Johnson will join the Gainesville Democrat.
Hinson's office said the discussion will "provide the community with insight into the current state of education for students in Florida" and that the panelists have expertise in K-20 education, government and business.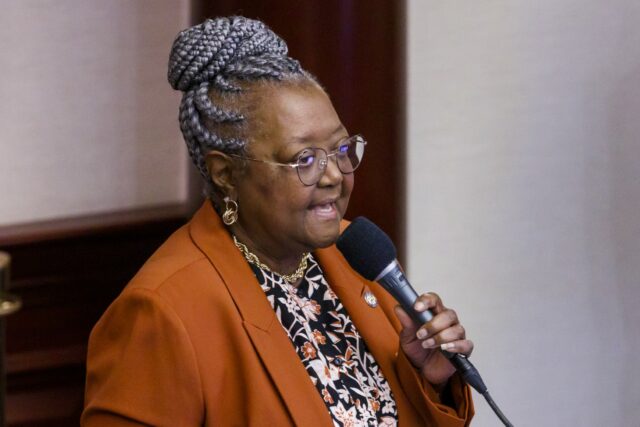 The town hall is being held amid ongoing culture war battles over what may be taught in Florida schools. Topics listed in the town hall announcement include the state's recent changes to African American history standards, which sparked outrage for suggesting that enslaved people learned "skills" that "could be applied for their personal benefit."
The discussion will also cover the status of Advanced Placement courses — another hot-button issue considering the state's prohibition on discussions of gender identity led some districts to remove AP Psychology from their course catalog.
The town hall is scheduled for Sept. 12 at 7 p.m. It will be held at the Thomas Center, 302 NE 6th Ave., in Gainesville. Attendance is free and open to the public.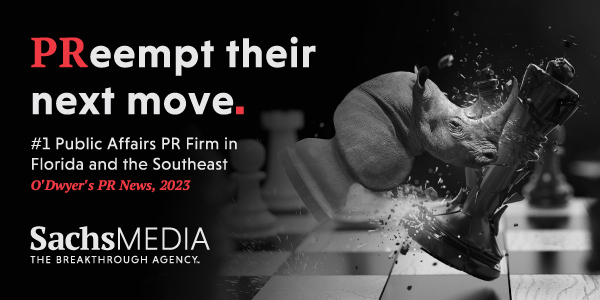 — Legislator of the Year —
LeadingAge Florida named Rep. Jenna Persons-Mulicka Legislator of the Year. She was recognized for helping pass new continuing care retirement community (CCRC) legislation. CCRCs serve more than 30,000 older adults in Florida.
"LeadingAge Florida is honored to recognize Rep. Persons-Mulicka for her tireless efforts in supporting our senior citizens and advocating for the enhancement of aging services," said Steve Bahmer, president and CEO of LeadingAge Florida.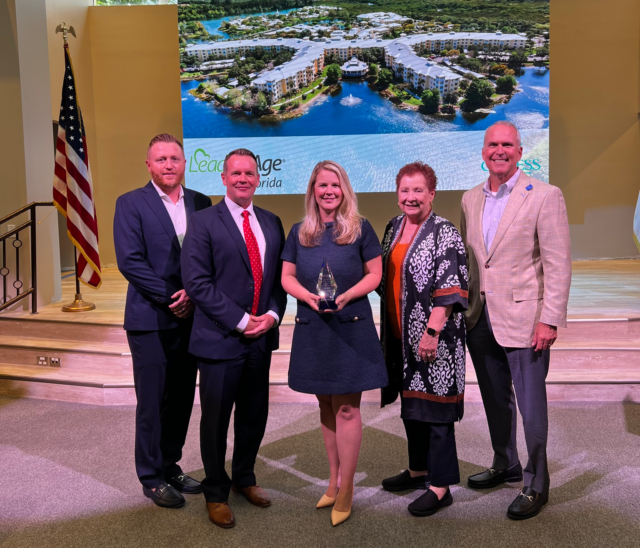 Persons-Mulicka was the vice chair of the powerful House Health & Human Services Committee during the 2023 Session when the CCRC legislation was passed.
She continues to serve on the House Health & Human Services Committee as a member and also serves on the House Healthcare Regulation Committee.
LeadingAge Florida recently recognized the lawmaker at a celebration at Cypress Cove in Fort Myers, attended by the association's vice president of advocacy, Susan Langston.
"Without the strength of Rep. Persons-Mulicka's vision for a healthy senior living market with strong protections for residents, this important reform simply would not have happened," Langston said. "Her dedicated efforts have led to meaningful improvements, and this is a well-deserved recognition."
— Restored —
Nine days after Hurricane Idalia slammed into Florida, every existing electricity account across the state is back online.
Between noon and 3 p.m. Friday, utility workers reconnected the last 498 properties still without power to bring the number down to zero, according to the Public Service Commission.
All were Taylor, one of several hard-hit counties in the Big Bend region where the Panhandle curves into the Florida peninsula.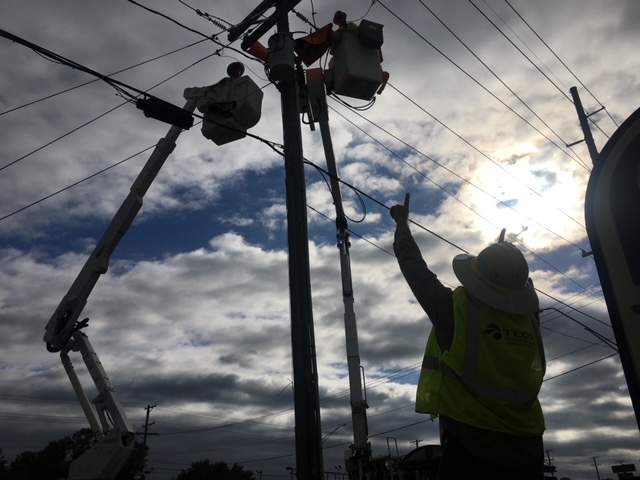 The number of reported outages at one time peaked at 288,000.
Altogether, more than 568,000 power reconnections occurred since the storm first hit the state's Gulf Coast last Wednesday, according to a figure DeSantis provided on Monday.
Before the storm hit, Florida had nearly 30,000 lineworkers, tree trimmers and tradespeople staged and ready to respond to the damage. The Governor called it "an incredible amount of manpower."
Idalia landed near Keaton Beach minutes before 8 a.m. Aug. 30 at Category 3 strength, bringing maximum sustained winds of 125 mph and up to 9-foot storm surges in some areas.
Repairs were swift in some areas and protracted in others.
Florida Power & Light reconnected all their customers by Sept. 1. Municipal providers did so within the same period for their affected customers.
Duke Energy reported all its accounts had electricity by 9 a.m. Monday. By Wednesday night, Florida Public Utilities had all its customers back online.
Tampa Electric turned the lights on for all its impacted clients by 9 a.m. Thursday.
The most — and most persistent — outages were in areas serviced by community-owned and operated cooperatives, including the Central Florida Electric Cooperative, Clay Electric Cooperative and Suwannee Valley Electric Cooperative.
By Friday morning, the Tri-County Electric Cooperative was the last such operation working to restore power. Their workers can now get some much-deserved rest.
— All you can eat —
Ever wondered how many semi-trucks it takes to deliver a million pounds of food? Farm Share has the answer: 23.
Following Idalia, the state's leading food nonprofit and largest food bank partnered with global disaster relief organization Global Empowerment Mission (GEM) to provide fast relief to North Florida, and they have so far delivered nearly 920,000 pounds of food, water, and disaster relief materials to the affected communities.
Farm Share and GEM set up a temporary HQ in Perry to ensure the food and supplies were delivered to the areas with the most need. From there, Farm Share loaded up smaller trucks that fanned out to the smaller communities that felt the brunt of Idalia's wrath.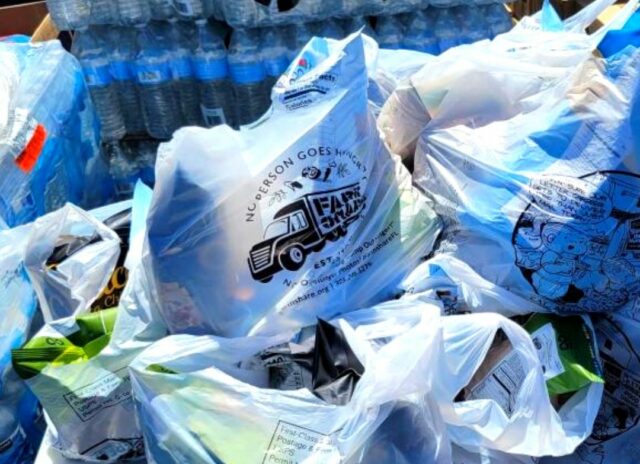 Counties getting Farm Share deliveries included Jefferson, Taylor, Lafayette, Suwanee, Dixie, Levy, Citrus, Hernando, Marion, Alachua, Union and Bradford.
"At Farm Share, our mission has always been to combat hunger and assist those facing adversity," Farm Share CEO Stephen Shelley said. "The response to Hurricane Idalia has been no different. We've worked tirelessly alongside our partners, including GEM, the Red Cross, Sunshine Health, and others, to ensure that relief reaches the affected counties swiftly and efficiently. Our convoy of aid, reduced travel times, and establishing a central base camp are just a few examples of our dedication to making a meaningful difference in the lives of those affected."
Farm Share's first deliveries left the warehouse at 1 a.m. on Aug. 31, less than 24 hours after Idalia landed. The organization also gave a shoutout to Sweetwater Mayor Pepe Diaz, who helped coordinate efforts.
— One of the best —
Florida State University (FSU) is once again one of the nation's top-ranked schools for free speech, according to the latest annual report published by the Foundation for Individual Rights and Expression (FIRE) and College Pulse.
FSU was ranked fifth this year, jumping from No. 5 last year in the assessment based on a survey of more than 55,000 students at 250 of the country's largest and most prestigious universities.
The survey measures attitudes about how students feel about expressing ideas on college campuses and whether there is tolerance for both conservative and liberal speakers. Two years ago, FSU was ranked fifth as well.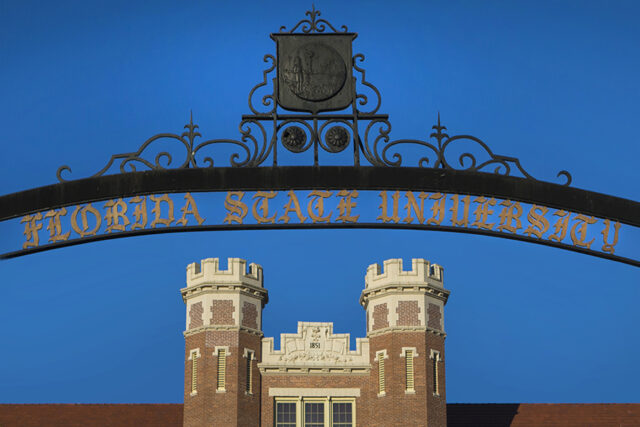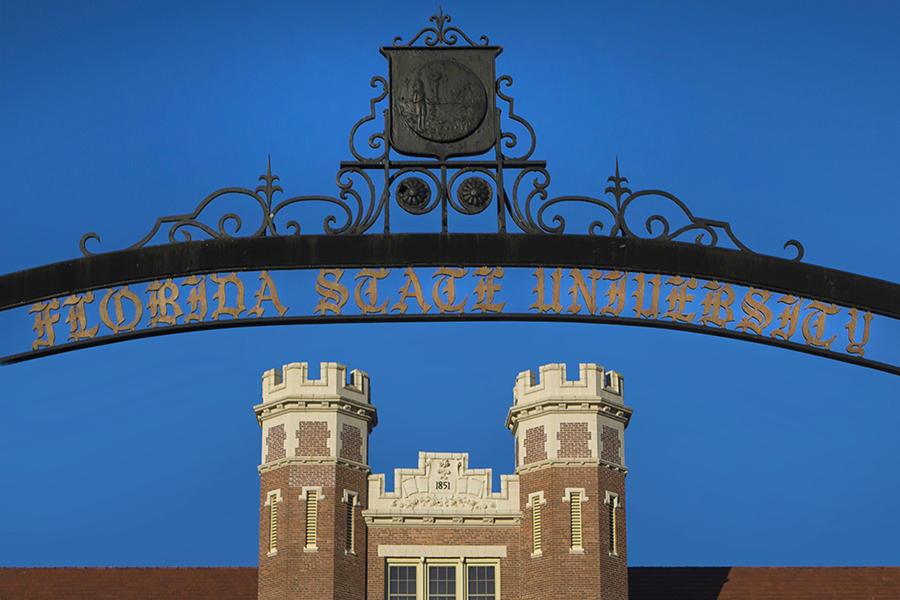 "Florida State University deeply values intellectual debate and fosters a culture where students and faculty can engage in robust civil discourse as they pursue their academic goals," said President Richard McCullough. "We are pleased FIRE continues to recognize FSU as one of the nation's top colleges and best in Florida for free expression."
FSU was the highest-ranked school in Florida on the FIRE and College Pulse list. The University of South Florida was ranked 12th, followed by Florida International University at 46th.
"Protecting every individual's right to express themselves freely is a top priority for Florida State University," said Amy Hecht, vice president for Student Affairs. "We appreciate FIRE's acknowledgment of our continued efforts to provide a place of learning where divergent ideas and opinions are welcome."
— Capitol Directions —

Ron DeSantis — Up arrow — He gets a +1 to charisma saving throws during hurricanes.
Ron DeSantis, Part 2 — Crossways arrow — Does dunking on the general public play well in Iowa?
Ron DeSantis, Part 3 — Down arrow — 22 years for seditious conspiracy is 'excessive'; 5 years for misunderstanding Amendment 4 is 'integrity.' Makes sense.
DeSantis' comms — Up arrow — They single-handedly picked up 500 votes in Latitude Margaritaville Hilton Head.
Jimmy Patronis — Up arrow — He's right: Teslas are basically $50K Ford Pintos.
Kevin Guthrie — Up arrow — Can we start calling him the Master of Disaster yet?
Florida State Guard — Up arrow — Mission Accomplished. Seriously. That's not a W-era joke.
Schools — Up arrow — First Day of School, take two … ACTION!
Douglas Soule & Alicia Devine — Up arrow — The First Amendment reporter and Florida's 2021 photog of the year are also volunteer firefighters.
Joseph Ladapo — Down arrow — Which is worse: Diagnosing a nonpatient as "crazy" and "insane," or calling them a "gentleman."
Masks — Down arrow — We thought they were finally dead, but they just had to pull a Palpatine.
DCF — Down arrow — They lost the right to say 'trust us' a while ago.
Mike DiNapoli — Down arrow — Honestly, his total lack of shame is impressive.
Al Lawson — Crossways arrow — The good news: The maps will get their day in court. The bad news: The court is packed with DeSantis appointees.
Jorge Labarga — Up arrow — In the natural sciences, he's what's known as an 'endling.'
Floridians Protecting Freedom — Up arrow — There's a lot of race left to run, but they're looking good at the end of Stage 1.
Moms for Liberty — Up arrow — In Florida, we give the fifth column a seat at the table.
Brad Drake — Up arrow — Welcome to the dais, Commissioner.
Southern Group — Up arrow — One of the best firms just got a little better by snapping up Courtney James.
FSU — Down arrow — The Wall Street Journal is garnet-gold colorblind.
FSU Football — Up arrow — You don't need a WSJ ranking when AP puts you in the Top 5.
Antonio Brown — Crossways arrow — A pantless ex-football player is a tame night at Potbelly's.
Guinness — Up arrow — Once DeSantis hears about Diageo's pro-trans ads, he'll have to start drinking Schmitts Gay.