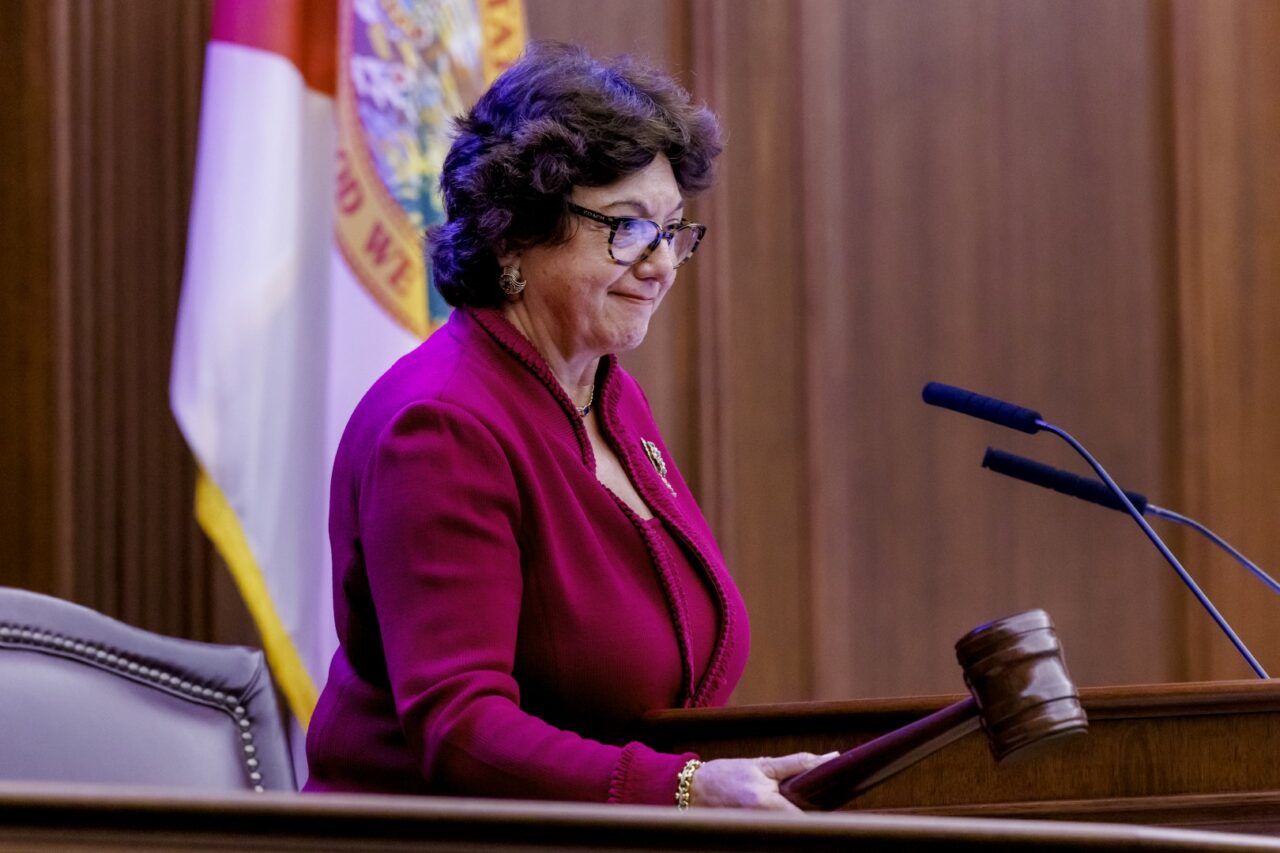 The imminent committee weeks in the upper chamber will largely feature the same faces.
The Florida Senate's top lawmaker recently told Senators that she has only "adjusted" committee assignments, meaning little change from last year.
In making the slight alterations, Senate President Kathleen Passidomo left unchanged positions with significant influence. There are no new names at chair or vice chair for any committee, nor to committee blocks, for example. And like last year, every senator will serve on at least one budget committee.
Passidomo also did not change the membership of the last-stop committees for legislation (Rules, Appropriations, and Fiscal Policy). Thus, if a bill died in one of those committees last year and is replicated this year, chances are it will meet the same fate.
She added: "Half of the Senate will continue to serve on each of these committees, ensuring a large number of Senators have the chance to vet bills prior to the Floor."
The Naples Republican told her fellow Senators that, in adjusting assignments, she was responding to the requests of lawmakers who felt they were stretched for time last year. She wrote that when she assigned committees last fall, she wanted to accommodate the preferences of Senators as best she could. That resulted in a busy schedule for the lawmakers, each of whom sat on at least eight committees in advance of the 2023 Session.
"While my purpose was to allow as many Senators as possible to weigh in on issues prior to the Floor, Senators pointed out this also left little time between committee meetings to meet with constituents or work with Senate professional staff on other legislation," Passidomo wrote.
The update comes a day after the House unveiled its committee assignments for the interim weeks ahead of the upcoming Legislative Session, beginning Jan. 9. In addition to the new assignments, House Speaker Paul Renner spawned two special committees: one focused on hurricane resiliency and recovery, and another to tackle topics on health innovation.
Committee meetings for the Senate won't begin until the week of Oct. 9, well after the House counterparts first meet on Sept. 18.
Complete assignments are below.