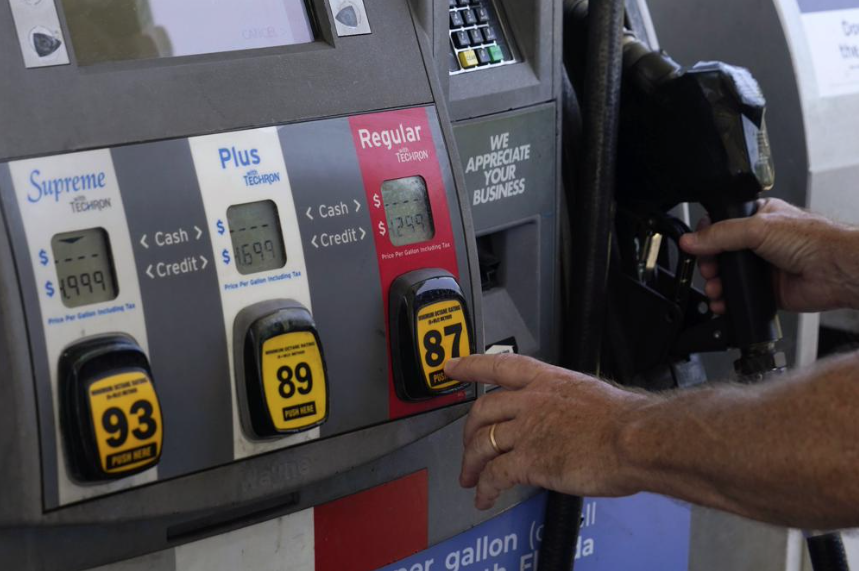 Motorists in Pensacola, Panama City and the Crestview-Fort Walton Beach area are enjoying the cheapest pump prices.
Gas prices in the Sunshine State have declined for the third consecutive week, falling 24 cents per gallon since mid-August to $3.60 Monday.
That's a dime's drop from a week ago and nearly a quarter less than this year's highest daily price of $3.85 per gallon on Aug. 17, according to AAA — The Auto Club Group.
With cheaper but less fuel-efficient winter blend gasoline returning, the current price point could go even lower. But the savings might not last long due to recent movements in the fuel industry.
"Winter gasoline has moved into the market, enabling gas prices to move lower," AAA spokesperson Mark Jenkins said in a statement. "Unfortunately, the downward trend might end soon. Futures prices have strengthened in the fuel market, which should reapply upward pressure on prices at the pump."
The U.S. price of oil strengthened through August and early September, mostly driven by concerns that OPEC's decision to extend oil production cuts would further constrict global fuel supplies.
On Friday, oil prices closed at $87.51 per barrel, an almost 20% increase over the past two months. Gas futures have not risen as steeply, falling 19 cents last week before rebounding by 6 cents per gallon — a possible indication, AAA said, of the direction retail prices could be heading in the next few weeks.
In Florida, the most expensive metro markets included the West Palm Beach-Boca Raton area, where motorists are paying $3.79 per gallon on average, followed by Naples ($3.76) and Gainesville ($3.72).
The best deals on gas were in Pensacola, where drivers and motorcyclists are paying about $3.42 per gallon, followed closely by the Crestview-Fort Walton Beach ($3.43) area and Panama City ($3.49).
Nationwide, California has the priciest pump rates, with motorists shelling out $5.44 per gallon. The second- and third-most expensive states for users of fossil fuel-dependent vehicles are Washington ($5.07) and Hawaii ($4.78).
The cheapest fuel is in Mississippi ($3.26), Louisiana ($3.33) and Tennessee ($3.37).