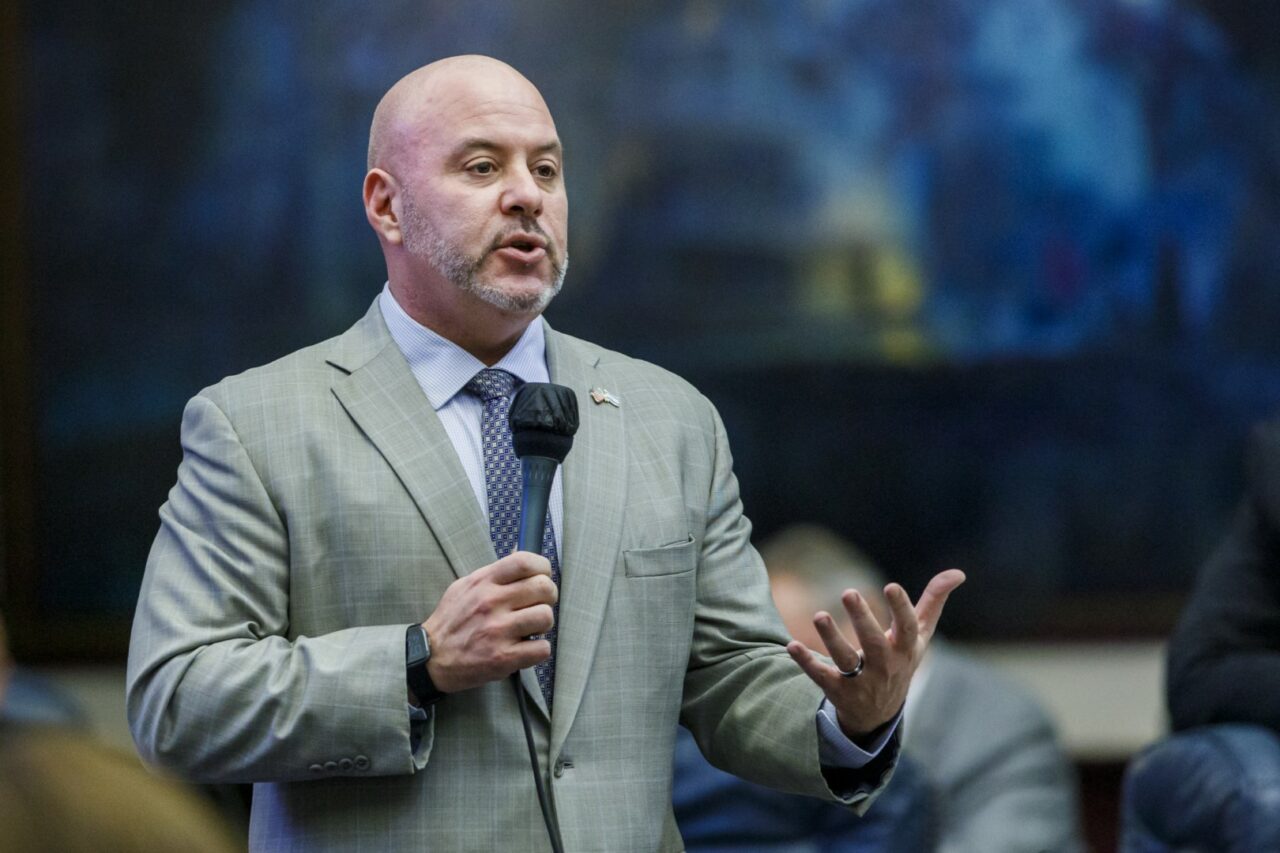 It's a fitting role for the former Florida GOP Chair.
A veteran Florida lawmaker is returning to lead a Senate Committee historically tasked with devising yearly tax-cut packages touted by the GOP-led Legislature.
State Sen. Blaise Ingoglia, a Spring Hill Republican, will Chair his chamber's Finance and Tax Committee during the approaching interim committee weeks and 2024 Session, which begins January 9. Senate President Kathleen Passidomo, a Naples Republican, finalized the Committee assignments in a memo sent to the media over the weekend.
Ingoglia led the same panel last year, where he pushed for an "as aggressive as possible" tax relief package. "I just want to keep [money] in the hands of the people who pay the taxes," he told Florida Politics last year.
An annual tax relief package is a keystone for the Republican Legislature and Executive, making it a good fit for Ingoglia, a former Florida Republican Party Chair and fixture in GOP politics. The math for the relief plan usually adds up to an eye-popping number ($2.7 billion in relief last year), meaning members — a majority of whom are Republican — can return to their districts without scorn from their constituents. The plan also features the staple tax holidays, such as disaster preparedness and back-to-school tax breaks.
It also presents an opportunity for lawmakers to help or appeal to specific groups of taxpayers. New parents took up a special benefit last year by creating a permanent sales-tax exemption for necessities like strollers, cribs, diapers and baby wipes.
Ingoglia is a longtime lawmaker and frequent news item often responsible for fiery quotes and controversial legislation. In addition to his tax-cutting role last year, Ingoglia sponsored a sweeping tough-on-immigration bill and legislation eliminating the juror-unanimity requirement for the death penalty.
He's also no stranger to humor. He cut his teeth in politics with the "Government Gone Wild" YouTube brand and last year moved to ban off-hour emergency text tests after an agency famously alerted Floridians well before sunrise. He nicknamed the response the "Stop Wake Act."
After serving eight years in the Florida House, Ingoglia was elected to the Senate in 2022. In addition to crafting more tax breaks, he will sit on the following committees: Appropriations, Banking and Insurance, Criminal Justice, Ethics and Elections, and Select Committee on Resiliency. He's also an alternating Chair of the Joint Administrative Procedures Committee.