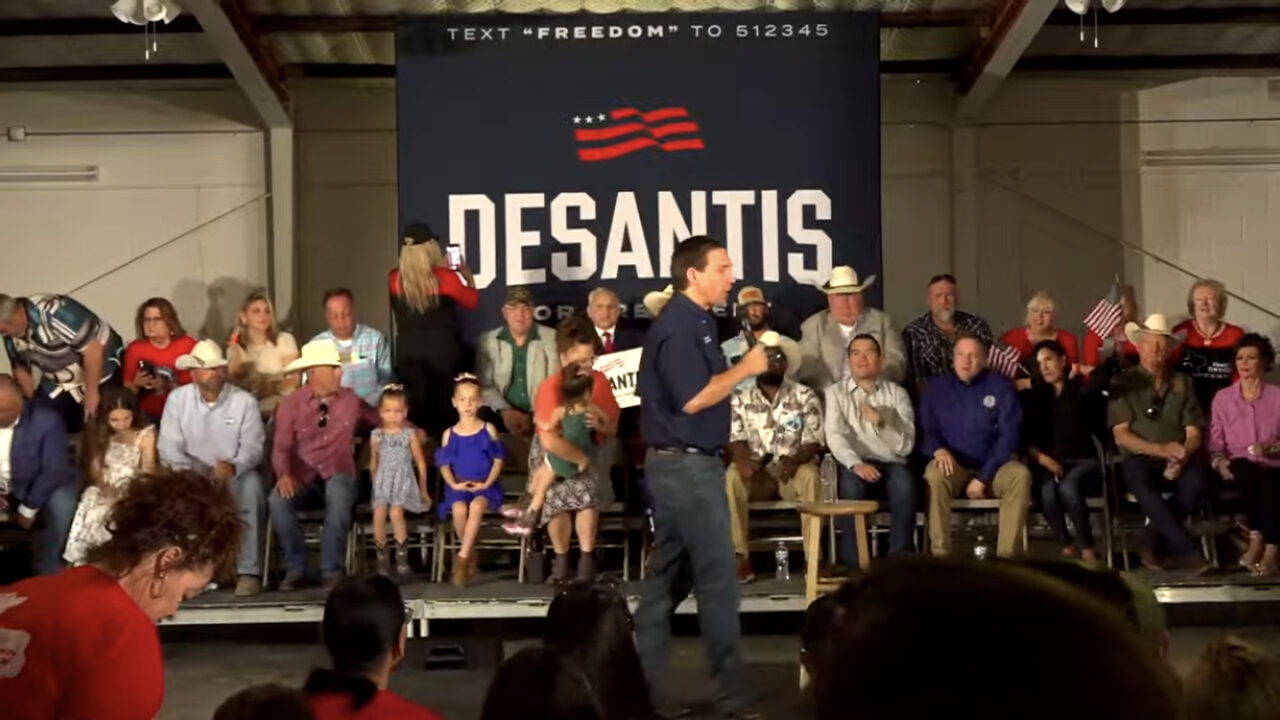 'You're going to end up stone cold dead at the border.'
Florida's Governor says the United States has every right to execute people crossing the Mexican border if they seem to be members of "drug cartels."
During a recent "tele-town hall" with supporters, Gov. Ron DeSantis said the American government is "entitled" to take such action.
"Some of the things that we've already highlighted as part of our agenda, our border policy, I'm the only one that's willing to send the military to the border and to use deadly force against the Mexican drug cartels," DeSantis said. "We're entitled to do it. They're killing tens of thousands of our fellow Americans."
"And so our message for the Mexican cartels is if you break into our country and you try to run drugs when I'm President, it would be the last thing you do because you're going to end up stone cold dead at the border." DeSantis added.
The Governor has vowed to render certain border crossers "stone cold dead" already in the 2024 cycle, including during a June town hall in Hollis, New Hampshire.
"If these cartels are breaking into a wall and cutting a piece out of the wall and moving product in, that's going to be the last thing that those people have ever done because they're going to end up stone-cold dead," DeSantis said to applause.
He made the same threat in Texas the same month.
"If somebody were breaking into your house to do something bad, you would respond with force. Yet why don't we do that at the Southern border? So if the cartels are cutting through the border wall, trying to run product into this country, they're going to end up stone-cold dead as a result of that bad decision," DeSantis declared.
DeSantis has also suggested drone strikes may be an appropriate cross-border response to illegal crossers from Mexico.
"We will absolutely reserve the right if they're invading our country and killing our people," DeSantis said earlier this month in Iowa.
DeSantis has an aggressive immigration agenda that includes completing the border wall, sending U.S. troops into Mexico to combat cartels, and ending birthright citizenship — the guarantee that those physically born in the United States are granted citizenship, regardless of whether their parents are U.S. citizens.