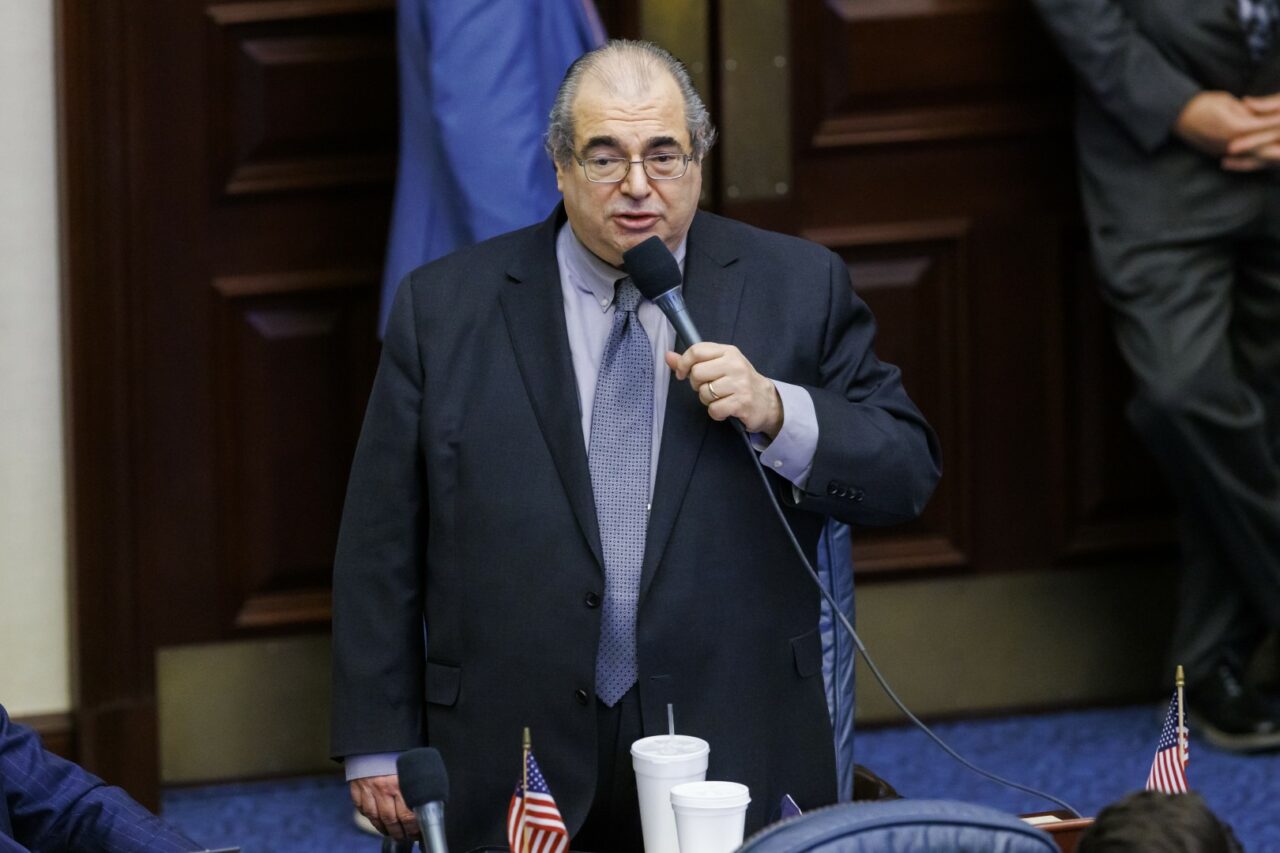 'I bring unique experience to the table and feel I am well positioned to lead at this critical moment for education in Florida's history.'
Joe Geller is running for the Miami-Dade County School Board.
The former state Representative and former North Bay Village Mayor has filed paperwork to seek the School Board's District 3 seat.
He's running to succeed Lucia Baez-Geller — no relation, though the two are friends — who has been a progressive, LGBTQ-friendly voice on the nine-member panel.
Baez-Geller confirmed last month that she will forgo an attempt at re-election.
"I believe in the transformative power of public education to shape our future," Geller said Tuesday, a day after he officially entered the District 3 race.
"With a proven track record as a dedicated servant, having served in various elected roles at both the state and local levels, I bring unique experience to the table and feel I am well positioned to lead at this critical moment for education in Florida's history."
Geller is a lawyer by training who has chaired both the Florida and Miami-Dade Democratic parties. Serving in the House from 2014 to 2022, he represented Dania Beach, Hallandale Beach and part of Fort Lauderdale in Broward County as well as Miami-Dade's Bay Harbor Islands, North Miami Beach, Sunny Isles Beach and Aventura, where he lives.
He said his mission upon election to the School Board will be to ensure every child receives a quality education. He wants to strengthen the school district's bonds with parents and communities while championing teachers.
Miami-Dade has A+ schools, he said, because it has top-tier educators and staff, and it should have the facilities to match that designation.
"Together, we will work toward the promise of a brighter tomorrow," he said, "where all our students have the opportunity to succeed."
The departure of Baez-Geller, a long-time educator who won her seat in 2020, will strip the School Board of its most inclusive member at a time of increased book bans, degraded African American history standards and LGBTQ people getting the "Don't Ask, Don't Tell" treatment in classrooms across Florida.
She has been the sole "yes" vote on several issues, including a measure she again sponsored this month to recognize October as LGBTQ History month. The item failed 7-1 despite assurance from the School Board's attorney that it would not run afoul of the state's Parental Rights in Education bill banning LGBTQ-inclusive discussion in all public school grades.
Geller, who was at the meeting last week when the vote occurred, said he was proud to support Baez-Geller, her proposal and "equality, fairness and acknowledging and protecting vulnerable children and other members of our education community."
"I was so proud of our School Board member Lucia Baez-Geller for leading the effort, and it resolved me even more to make sure that we do not suffer a leadership gap on the School Board in the wake of her decision to not seek reelection to the Board," he said.
"I pledge to be an outspoken voice in support of the issues we hold dear, and to provide continued leadership to make our public schools better and more inclusive."
During his four consecutive terms in the House, Geller advocated for free speech, school safety and reproductive freedom. He also sought to implement stricter gun laws, universal background checks and magazine limitations.
A press note from his campaign said he supports "teaching real history, protecting vulnerable groups, and preserving parental rights while ensuring radical extremists don't impose their will on the rest of us parents."
In 2016, he successfully sponsored legislation (HB 229) to enhance bullying and harassment reporting and intervention policies in public schools. Most of his other bills failed to gain traction in the GOP-dominated Legislature.
In addition to his elected roles, Geller has worked as a municipal attorney for Golden Beach, El Portal, Miami Lakes, North Bay Village and Opa-locka. He is the current village attorney for El Portal and town attorney for Bay Harbor Islands.
His community involvements have included service as Southeast Regional President of the American Jewish Congress, board membership to Kids Voting and the Women's Emergency Network, and as a longtime pro bono counsel for Movimiento Democracia.
He has one opponent so far: Gustavo Ortega, a fellow Democrat and special education teacher who last year unsuccessfully sought his party's nomination in a House race to succeed him.
In many ways, Ortega's political outlook aligns with Geller's. During his run last year, his political platform included improving the district's affordable housing inventory, cleaning beaches and waterways, supporting women and LGBTQ rights, expanding the area's quality and number of education and employment options, and expanding Medicaid coverage.
The District 3 race is nonpartisan, meaning all candidates compete against one another regardless of party. If any candidate secures more than 50% of the vote during the Aug. 20, 2024 Primary Election, that person will secure victory outright.
If none do so, the two candidates with the most Primary votes will compete in a runoff culminating in the General Election on Nov. 5, 2024.