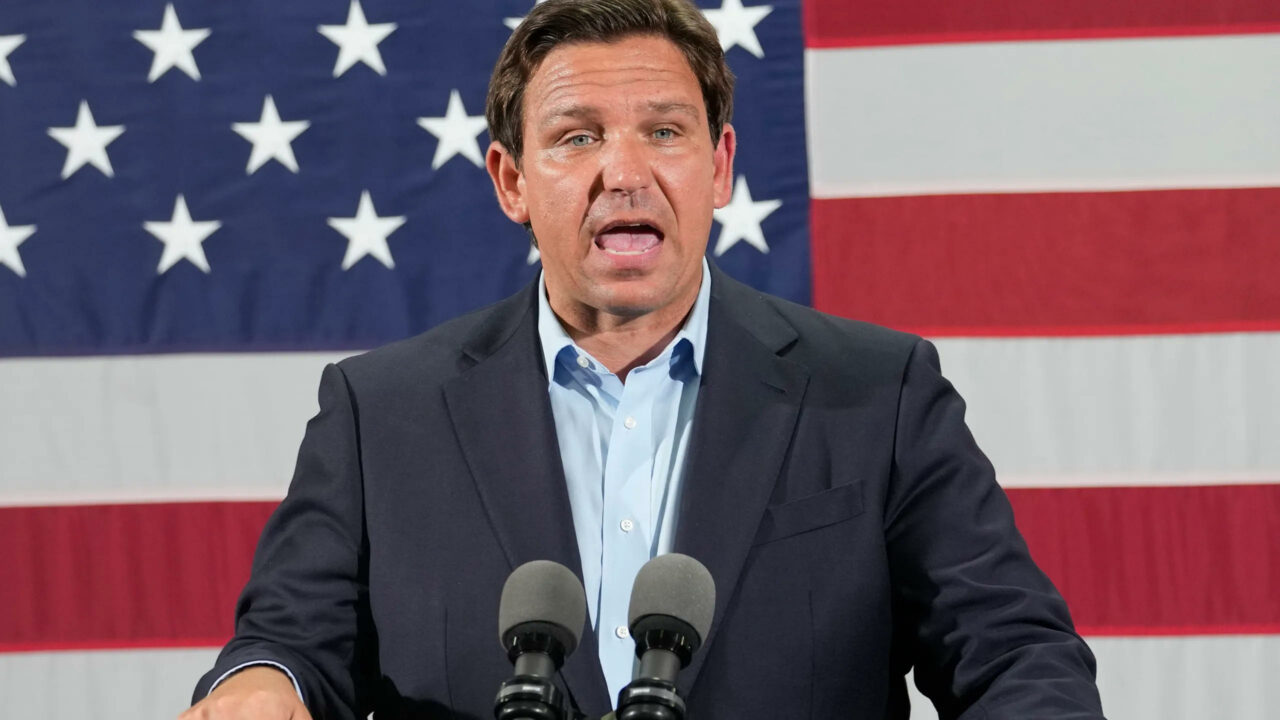 'I will not stand by and let the FDA and CDC use healthy Floridians as guinea pigs.'
In direct contradiction to new guidance from federal health authorities, Gov. Ron DeSantis and his administration are telling Floridians under 65 to forgo getting newly approved COVID-19 booster shots.
This week, the Food and Drug Administration (FDA) and the Centers for Disease Control and Prevention (CDC) recommended all Americans six months and older receive an updated COVID-19 vaccine.
"I will not stand by and let the FDA and CDC use healthy Floridians as guinea pigs for new booster shots that have not been proven to be safe or effective," DeSantis said. "Once again, Florida is the first state in the nation to stand up and provide guidance based on truth, not Washington edicts."
Florida Department of Health Secretary and State Surgeon General Joseph Ladapo, a persistent critic of vaccines, countered that guidance with his recommendation that most Floridians should skip the vaccine.
Florida's suggestion that residents younger than 65 forgo getting a COVID-19 booster was announced during a 40-minute roundtable discussion DeSantis held with Ladapo and other doctors, including Dr. Jay Bhattacharya. Bhattacharya is a Stanford professor who has backed DeSantis on his positions against lockdowns and mask mandates.
During the discussion, Ladapo and the others questioned the decision to authorize the new boosters. They contended federal authorities did not have enough data from clinical trials to justify the recommendations.
"The federal government is failing Americans by refusing to be honest about the risks and not providing sufficient clinical evidence when it comes to these COVID-19 mRNA shots, especially with how widespread immunity is now," Ladapo said.
President Joe Biden on Tuesday called on Americans to get the booster shots ahead of winter.
"As we head into fall and winter, we are in our strongest position yet with more tools and systems available than ever before, including safe and effective vaccines, widely available at-home tests, and effective treatments," Biden said.
"Vaccination against COVID-19 remains the most important protection in avoiding hospitalization, long-term health complications and death. I encourage all Americans to stay up-to-date on their vaccines."
COVID-19 in Florida has led to more than 90,000 deaths statewide since the pandemic began in early 2020. According to the latest Department of Health report published on Sept. 1, there has been a recent uptick in the number of cases.
Florida had nearly 24,000 reported cases the week that ended on Aug. 31. That's up from the 7,320 cases reported in late June.