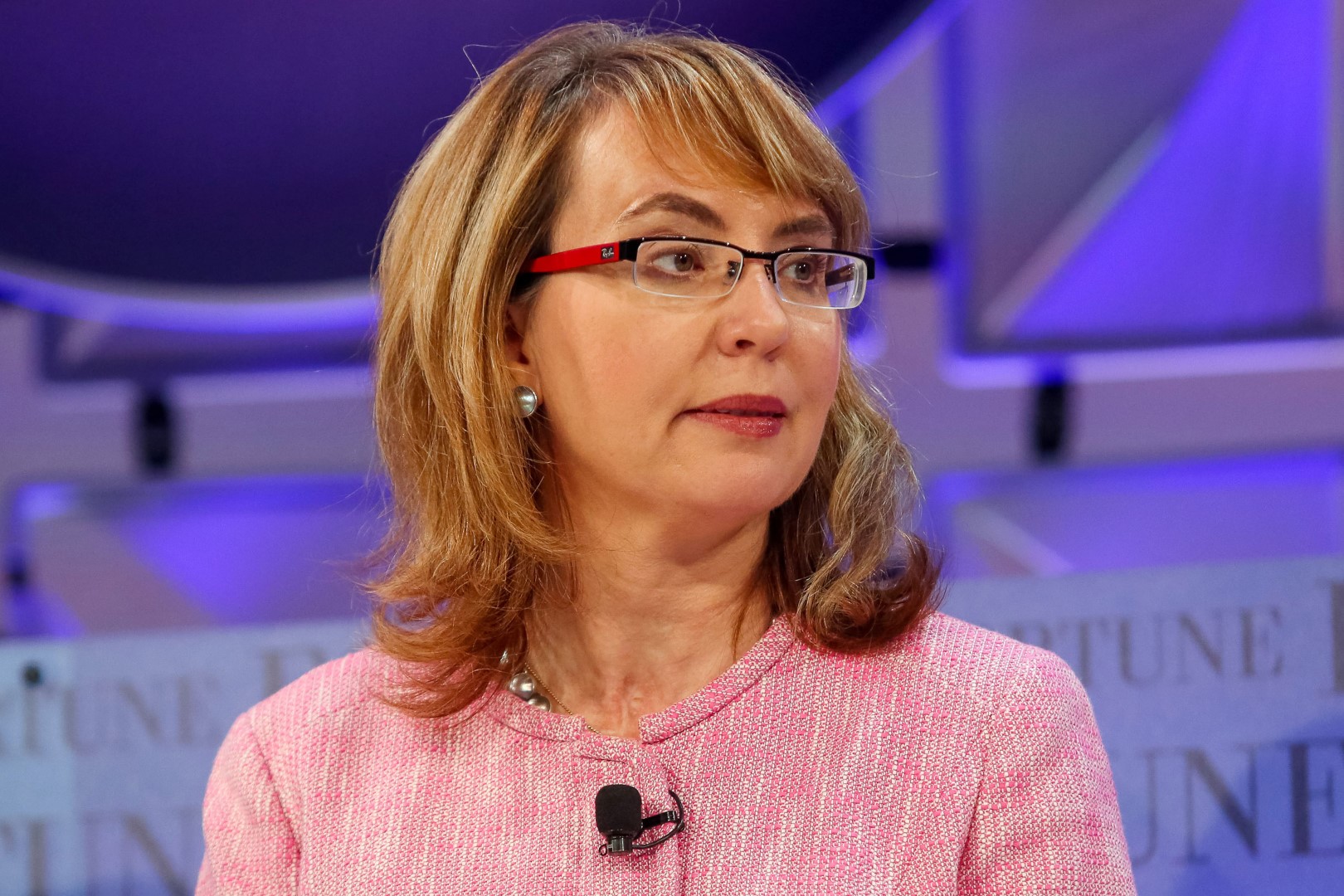 One of the country's best-known gun safety advocates will headline an event for the club looking to get its mojo back.
Former Democratic U.S. Rep. Gabrielle "Gabby" Giffords — an assassination survivor who's become one of best known gun safety advocates in the nation — is headlining the Palm Beach County Democratic Party's annual gala dinner next month.
Giffords, who co-founded the gun safety organization Giffords and won the Presidential Medal of Freedom last year for her efforts, will be the keynote speaker at the Truman-Kennedy-Johnson (TKJ) Gala Dinner, the biggest fundraiser for the Palm Beach County Democratic Party. It's planned for Oct. 7 at the West Palm Beach Marriott.
"Gabby Giffords is an inspiration to the tenacity of the human spirit," said Mindy Koch, Chair of the Palm Beach County Democratic Party, in a prepared statement. "Her courage and resilience define what it means to be an American, and we are thrilled to welcome her to the TKJ Gala Dinner. We stand with her in her fight for stronger gun laws across the country."
Giffords was meeting with constituents in front of a grocery store one Saturday morning in 2011 when a gunman, who investigators later determined was targeting her, opened fire. The rampage left six people dead, and 12 others injured.
After Giffords recovered from her injuries, learning to walk and talk again, she embarked on a new mission. Her signature organization has championed gun safety laws and endorsed like-minded politicians.
Before that, Giffords had been a woman on the move in politics. She was the youngest woman ever elected to the Arizona State Senate. After serving five years there, she was elected to Congress three times.
The Palm Beach County Democrats consider the dinner their preeminent event for funding the county party's programs involving voter outreach and registration.
Palm Beach County has long been a Democratic stronghold, but recent events have presented some setbacks. The 2022 election flipped a House seat and control of the Palm Beach County Commission into the Republicans' column. Republican Gov. Ron DeSantis won Palm Beach County by nearly 16,000 votes, even though the number of Democrats registered in Palm Beach County currently outnumber registered Republicans there by about 83,000.
Tables can be purchased for as much as $5,000 and sponsorship opportunities are available. Further details are available here. Admission for those who don't belong to the caucus is $300 per person.