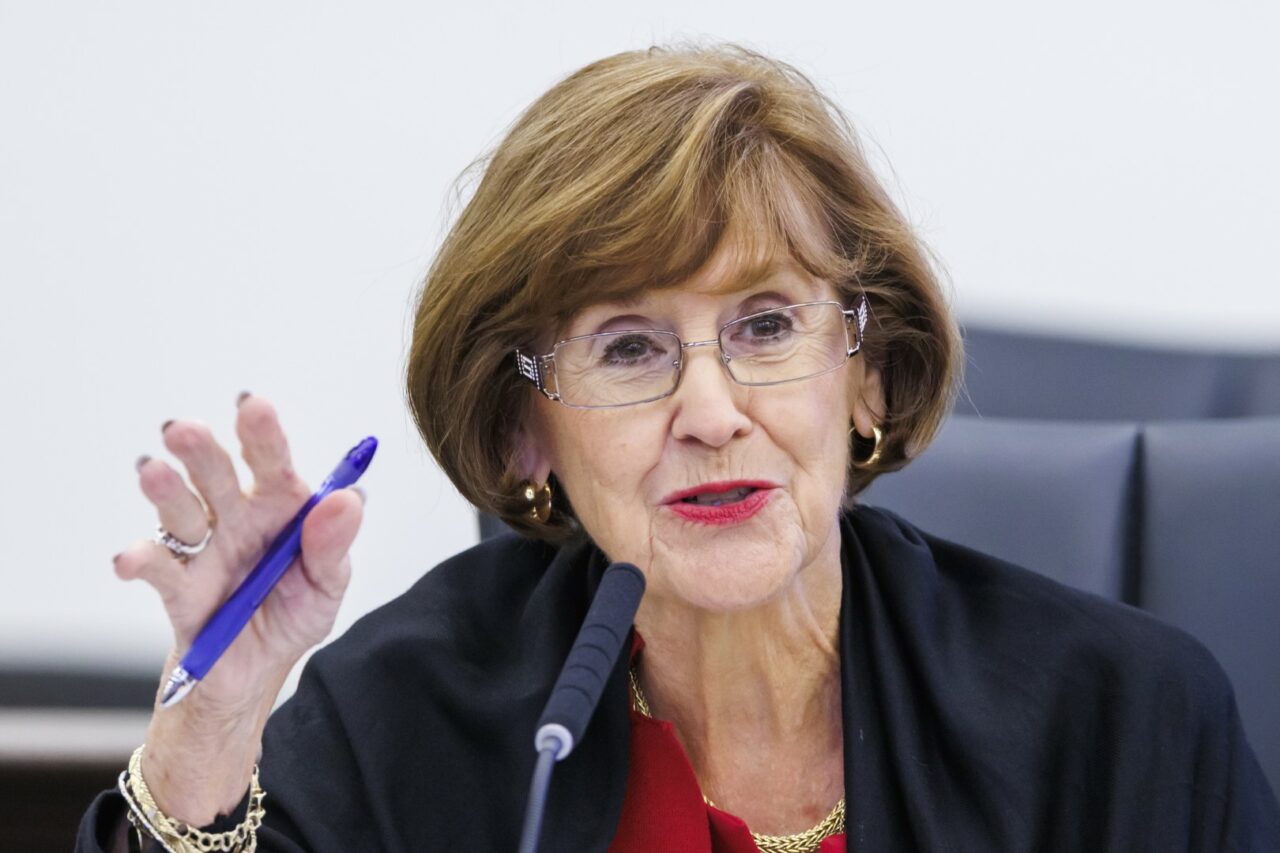 Joe Casello was unanimously elected Vice Chair at the meeting, teeing up the next Session's work.
Republican Sen. Gayle Harrell was unanimously chosen the Palm Beach County delegation's Chair with bipartisan support, but not before the outgoing Chair stopped her nominator from telling a joke about transgender athletes.
After praising Harrell's bipartisan chops, Republican Rep. Rick Roth announced he was about to make a bad joke and said, "In these crazy times when women are having to have men participate in women's sports …"
But then Democratic Sen. Tina Polsky, last Session's delegation Chair, cut him off, "I'm going to stop you right there."
Roth continued talking as Polsky noted the delegation meeting's time restraints. But then the roll call began after she talked over him, saying, "I'm going to use my last vestige of power and say, 'I second the nomination of Sen. Harrell.'"
The vote to make Democratic Rep. Joe Casello the Vice Chair of the delegation was also by unanimous vote of the assembled delegates.
"The individual I want to nominate is one of the hardest-working representatives in the Florida House," said Republican Rep. Mike Caruso. "He's bipartisan, a firefighter and a great warrior for his district."
The Palm Beach County legislative delegation is composed of eight Democrats and five Republicans, as many of the members represent parts of more conservative counties to Palm Beach County's north and Republicans flipped a seat in south Palm Beach County.
Harrell offered her thanks for being chosen delegation leader and appreciation for Polsky's year as delegate Chair.
"There's a lot of work involved in delegation meetings, Harrell said. "We so appreciate … everything you've done to keep us on track, keep us on time, which I'm all about, and making sure that we hear from the public."
At Wednesday's meeting, the delegation heard testimony concerning the need to tighten voting laws, boost the pay of people helping those with disabilities through the Medicaid Home and Community Based Service Waivers. They also heard about the need to boost funding for legal aid, research for Alzheimer's disease and affordable housing.