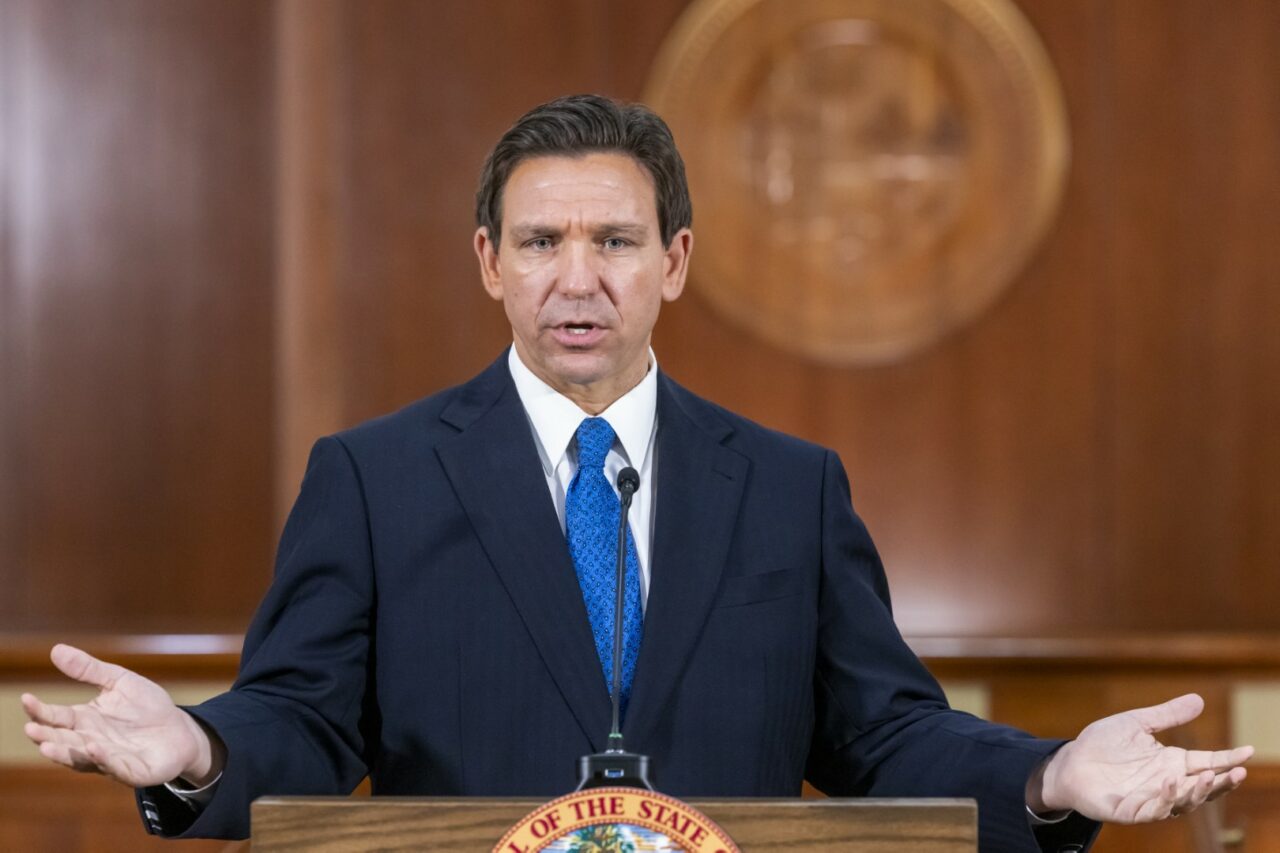 'They obviously have (a) very left wing agenda, which I don't begrudge them that.'
Florida's Governor is ripping a national civil rights group for its travel warning about the Sunshine State.
"And that is politics. That's a stunt that they're playing. They obviously have (a) very left wing agenda, which I don't begrudge them that. But in Florida, our unemployment rate amongst African Americans is way lower than New York, California and these blue states. We have more Black-owned businesses in Florida than any state in the United States," Gov. Ron DeSantis said about the NAACP on the CBS Evening News.
In May, the NAACP Board of Directors issued a travel advisory urging people to avoid the Sunshine State.
"Florida is openly hostile toward African Americans, people of color and LGBTQ+ individuals. Before traveling to Florida, please understand that the state of Florida devalues and marginalizes the contributions of, and the challenges faced by African Americans and other communities of color," the advisory reads.
"Let me be clear — failing to teach an accurate representation of the horrors and inequalities that Black Americans have faced and continue to face is a disservice to students and a dereliction of duty to all," said NAACP President & CEO Derrick Johnson.
Johnson would go on to say he thought DeSantis' political career needed to end.
"We didn't get here overnight. It was because of the election so we have to prepare for the next election so we can get rid of him once and for all," Johnson said on CNN, as reported by The Hill.
Allies, meanwhile, have said the travel warning was an attack on DeSantis personally.
"It's ridiculous. It's silly. The state that this group supports, they're defunding the police, they're hurting their own folks, they're hurting businesses," CFO Jimmy Patronis said in May of the national NAACP group. "So again, I think it's ridiculous. I think this is another way just to prop up Biden to try to tear down Ron DeSantis."
"This is all about presidential politics," Patronis added. "'What can we do to cloud up the narrative of Gov. DeSantis' potential announcement?'"