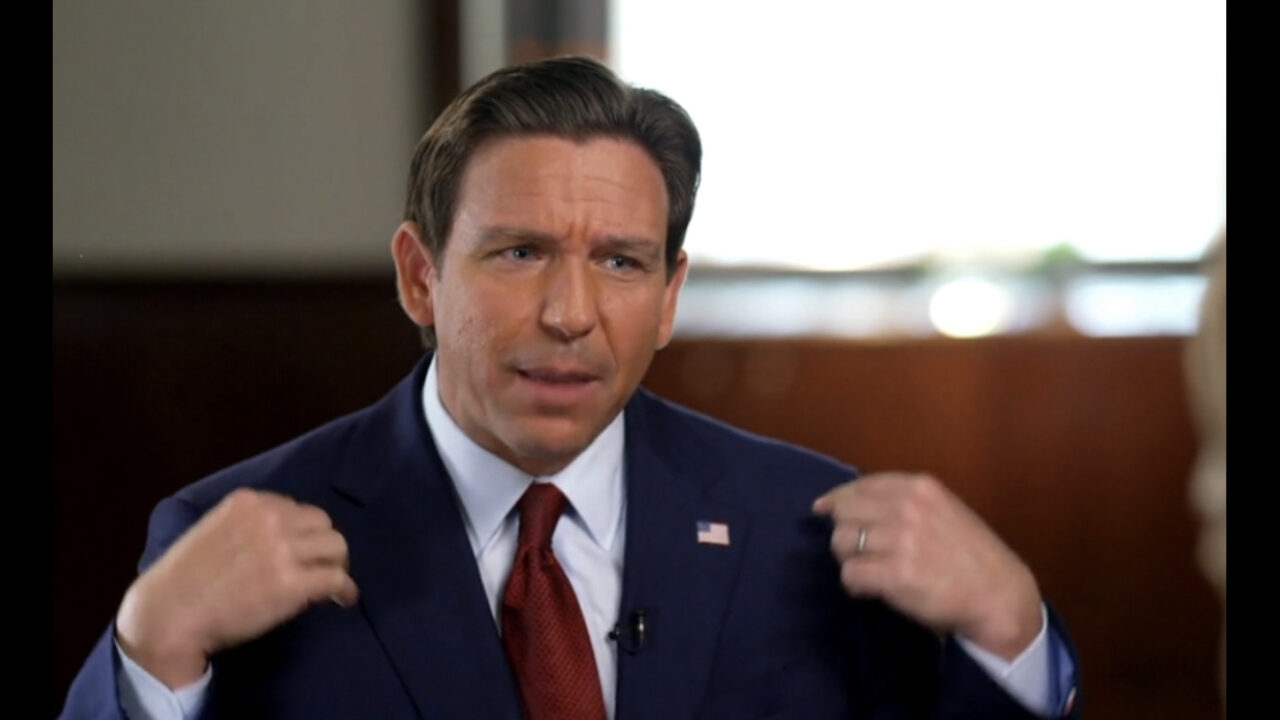 The Governor again made the case for a 'bottom up' approach to reproductive rights restrictions.
Gov. Ron DeSantis may have signed one of the harshest abortion laws in the country, but that doesn't mean he believes he can "Make America Florida" when it comes to reproductive rights restrictions.
"I support pro-life policies. I'll be a pro-life president. But at the same time, you know, I've got to chart the course and be honest with people about, okay, how do you advance the ball like we did in Florida? And the way you do that is really bottom up," the Governor said during an interview airing Wednesday on CBS Evening News.
DeSantis has suggested that a national abortion ban wouldn't fly in various places, arguing that 'liberal" New Hampshire, other states in New England, New York and California, wouldn't accept a national Heartbeat Protection Act. He has taken criticism from anti-abortion groups, including Susan B. Anthony Pro-Life America, for his stance.
DeSantis spent much of the interview jousting with Norah O'Donnell over what Florida's abortion law does, including asserting that Florida's ban on the procedure after six weeks of pregnancy (which is still being litigated in the courts) was a necessary rejoinder to the state becoming an "abortion tourism" destination.
"Well, here, the issue with Florida is that the Southeastern states, um, have very, very strong pro-life laws. Florida is litigating under a 15 week. And so we have become, against our wishes, a destination. Now we've also done the Heartbeat Protection Act, uh, which would go into effect once the courts clear this, which I think would probably, uh, stop the whole abortion tourism thing. So we don't want to be an abortion tourism destination," DeSantis said.
O'Donnell also challenged DeSantis on whether the law punishes women who are pregnant.
"We have no criminal penalty. The penalties are for the physician," DeSantis said, differentiating between the women and the "medical practitioner" who would be performing abortions past the point of legality.
The Governor has been compelled to defend the state's position and note that he is "sympathetic" to women facing the abortion choice before.
"Most of these women do not want to have abortions, but they feel like they have no other options because they get no support. And that's because a lot of these men are nowhere to be found," DeSantis told Kayleigh McEnany earlier this month on Fox News.