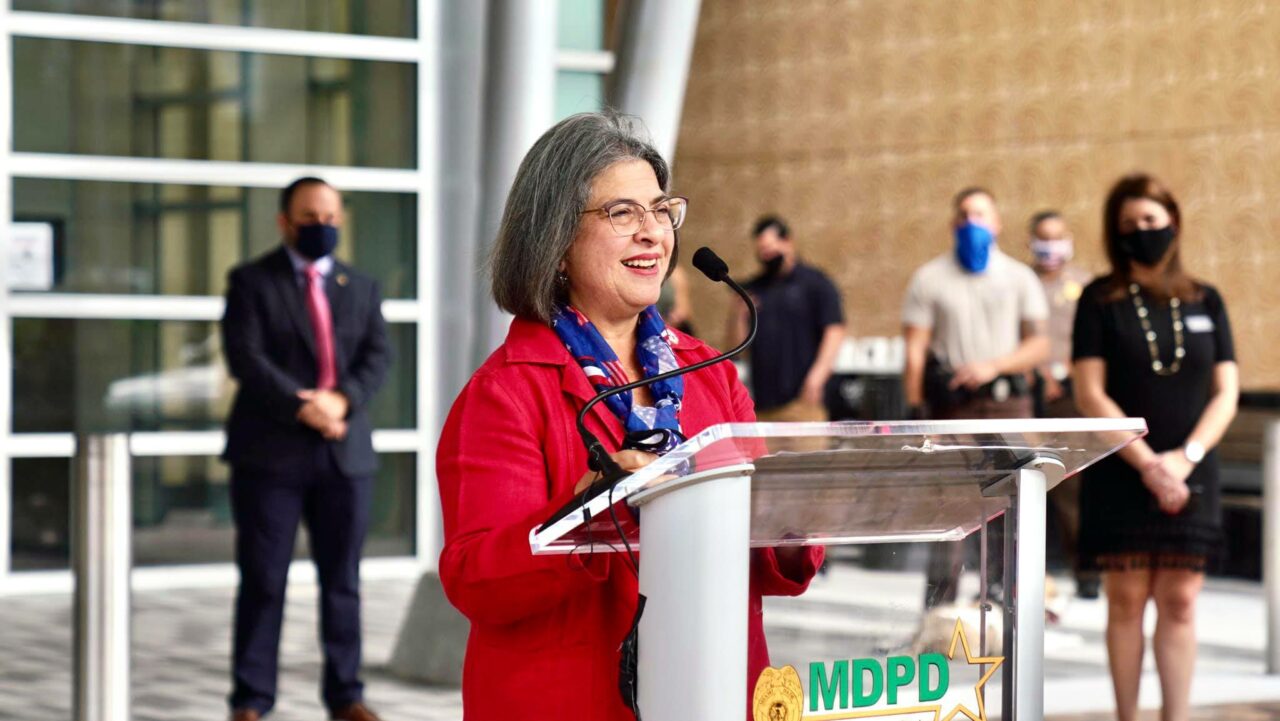 'Under Mayor Levine Cava's leadership, we have become an international leader in climate action and innovation.'
A local chapter of the eco-focused Sierra Club wants to see Daniella Levine Cava serve a second term as Miami-Dade Mayor.
As it did in January 2020 during her first run at the county's top elected office, the Sierra Club Miami Group is again throwing its support behind Levine Cava.
"As an environmental champion, she has a proven track record of taking decisive action to safeguard and conserve our precious ecosystem while simultaneously preparing us for the challenges of the future," the group's president, Noel Cleland, said in a statement.
"Miami-Dade is on the front lines of climate change, but under Mayor Levine Cava's leadership, we have become an international leader in climate action and innovation. With our Mayor's unwavering commitment to environmental stewardship, we are eager to support her re-election and continue making progress together."
The Wednesday endorsement comes two days after Levine Cava's campaign announced it had collected more than 5,000 petition signatures toward getting on the 2024 ballot without paying a qualifying fee — her preferred method since her 2014 run for the Miami-Dade Commission.
"I am deeply honored to once again receive the endorsement of our county's environmental advocates, who have played a pivotal role in preserving our precious South Florida ecosystem," she said in a statement of her own.
"Together, we are making progress protecting our environment and addressing the challenges of climate change — but there is still more work to be done in the fight to build a sustainable and vibrant future for our community."
So far, four candidates are running to unseat Levine Cava. Two are fellow Democrats: business consultant Monique Barley-Mayo and trapeze artist Miguel "el Skipper" Quintero. The others are Republican: Miami Lakes Mayor Manny Cid and conservative influencer Alex Otaola, who is running with support from GOP operative Roger Stone.
The race is nonpartisan, meaning all candidates for Mayor compete against one another regardless of party. If any candidate secures more than 50% of the vote during the Aug. 20, 2024 Primary Election, he or she will secure victory outright.
If none do so, the two candidates with the most Primary votes will compete in a runoff, culminating in the General Election on Nov. 5, 2024.