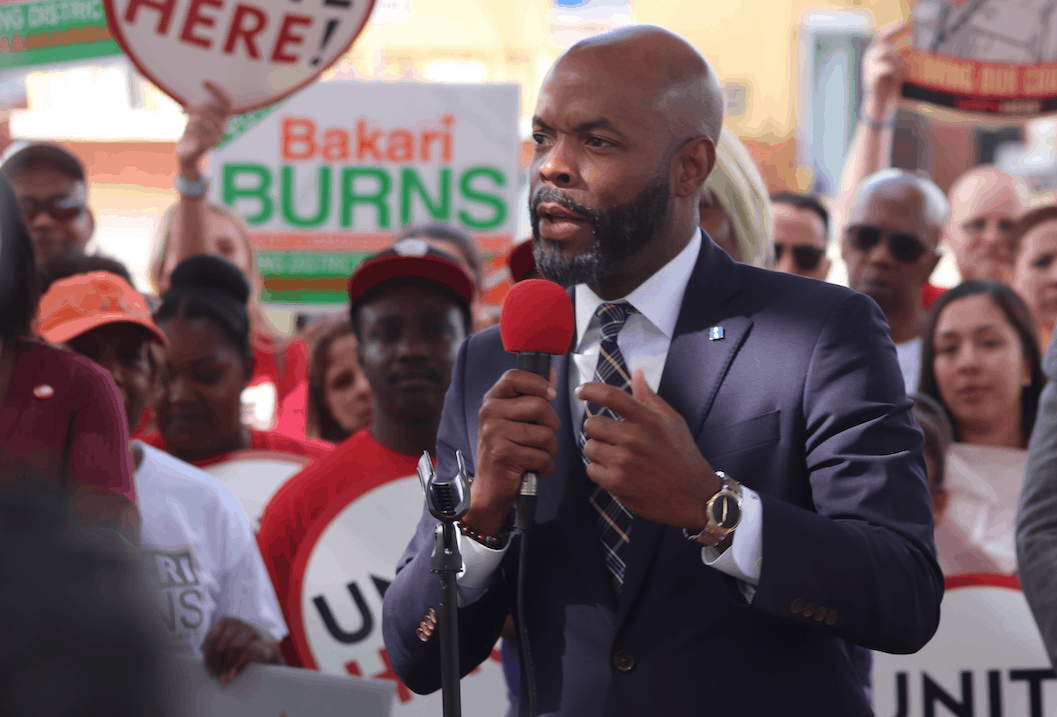 The incumbent focused on affordable housing in his 1st term.
Orlando City Commissioner Bakari Burns feels good about what he accomplished in his first term. Now he has to make the case to voters, and faces a challenge from Rufus Hawkins.
Burns has not met with his opponent. But he feels confident voters will see his first term as a success. Even amid intense disruptions courtesy of the COVID-19 pandemic, Burns counts accomplishments in his first four years of office.
"It's hard for me to point to just one accomplishment," Burns said.
The first-term Commissioner won election in 2019 after defeating former Sen. Gary Siplin in a runoff election for the District 6 seat.
Since then, he has focused extensively on affordable housing, and sees literal groundwork that both erases blight in the community and sets up a chance for attainable housing in a community with rapidly rising rents. He points to a development breaking ground on Fruitland Boulevard.
He also played a direct hand in plans to repurpose a city-owned box yard in the Piedmont neighborhood. The property had been used to store dumpsters, and Burns said many of his constituents called it an eyesore.
"It was not well kept. There were buzzards. And it didn't smell good," Burns said. "So I ordered a cleanup."
The city decided to relocate the dumpsters to a non-residential area. In the box yard's place, the city announced plans for housing in cooperation with the Holden Heights Community Development Corporation.
Burns also has pushed for intervention regarding violence in his district, and to improve services for both youth and seniors. He has lobbied for school resources, including for a new STEM program at the James R. Smith Center.
Hawkins did not return requests for an interview, but has qualified to run against Burns. He first filed in July and has not had to submit a fundraising report yet.
Burns' last report shows he has raised $8,505 for his re-election effort.
An election is scheduled for Nov. 7.