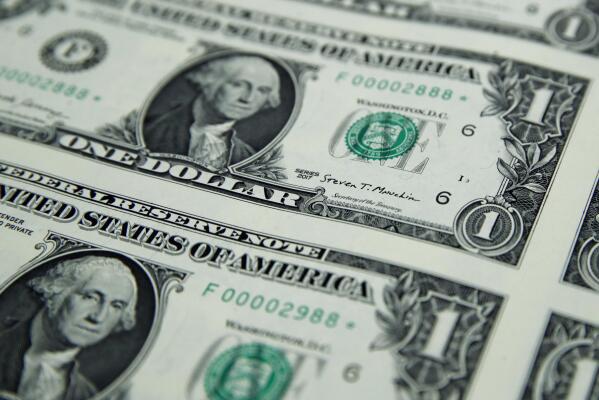 The county already requires most businesses to accept cash for goods and services.
They've been a staple at arcade venues like Dave & Busters and GameTime for years. Now Miami-Dade is looking at installing them at county facilities that don't accept paper or coin currency.
Commissioners next month will vote on a resolution that, if approved Oct. 3, would direct the county administration to determine how feasible it would be to install cash-to-card kiosks or similar devices at those locations.
Mayor Daniella Levine Cava's Office would then have to place a report or written recommendation based on its findings on the County Commission's Nov. 12 agenda.
The item's sponsor, René García, noted that the Kaseya Center, where the Miami Heat play, already uses machines to convert cash into plastic. But other county-owned locations don't have such accommodations, he said, citing American Airlines' refusal to accept cash at Miami International Airport since 2018 as an example.
"Since they're within the airport, they're having problems," said García, a former state Senator and Chair of the Miami-Dade GOP.
On Tuesday, the County Infrastructure, Operations and Innovations Committee voted unanimously to advance García's item, but not without some pushback.
Keon Hardemon, a Democrat, took umbrage with the prospect of people having to pay for the cash-to-card service.
"So now you're charging me a fee to use my cash?" he said. "I mean, literally we're creating an industry right now."
Raquel Regalado, a Republican and the committee Chair, acknowledged that there would likely be a transfer fee at the kiosks, which she likened to "a backwards ATM." She asked staff to include in their report information on how much it would cost to install the devices.
The measure follows a June resolution he sponsored urging the Legislature to allow local governments to regulate restaurant payment policies and require food service establishments in their jurisdictions to accept cash as a form of payment.
In May 2022, Miami-Dade Commissioners approved an ordinance, which García also sponsored, prohibiting brick-and-mortar businesses in the county from refusing to accept cash payments for goods and services.
Services provided by architects, lawyers, engineers, financial advisers, insurance agents, interior designers, software developers, and management or other consultants are excluded. Further, the measure requires venues that host events to have at least one location on their premises where customers can make cash purchases.
The ordinance came after the County Commission approved a similar fact-finding resolution by García.
Navarre Republican state Rep. Joel Rudman this week filed a bill that would make the Miami-Dade ordinance a statewide policy, though it would exclude parking garages and single transactions of $5,000 or more.
Miami Gardens state Sen. Shevrin Jones and Wellington state Rep. Matt Willhite, both Democrats, carried similar bills last year. Both died without a single hearing.
Rudman's measure and the Miami-Dade ordinance track with the "Payment Choice Act," a bill Democratic U.S. Rep. Donald Payne of New Jersey has tried to pass since 2019. He refiled it in June.
Americans are moving more and more toward a cashless economy, according to the Pew Research Center, which found 40% of U.S. residents in 2022 no longer make cash payments, up from 29% in 2018.
Just 14% said they make all or almost all of their purchases with cash, down from 18% four years prior and 24% in 2015.
But cash use skews with income. Three in 10 Americans whose annual household income fell below $30,000 said they almost exclusively use cash for their purchases in a typical week. That share dropped to 20% for households with incomes of $30,000 to $49,999 and 6% among those living in households earning $50,000 or more a year.
There are also racial and ethnic differences. Pew found 26% of Black adults and 21% of Hispanics make all or almost all of their weekly purchases with cash. Just 12% of White adults said the same.
And the older they are, the more likely they are to have cash on hand. Seventy-one percent of adults over 50 said they try to always have cash on hand when they go out, compared to 45% for those 49 and younger.