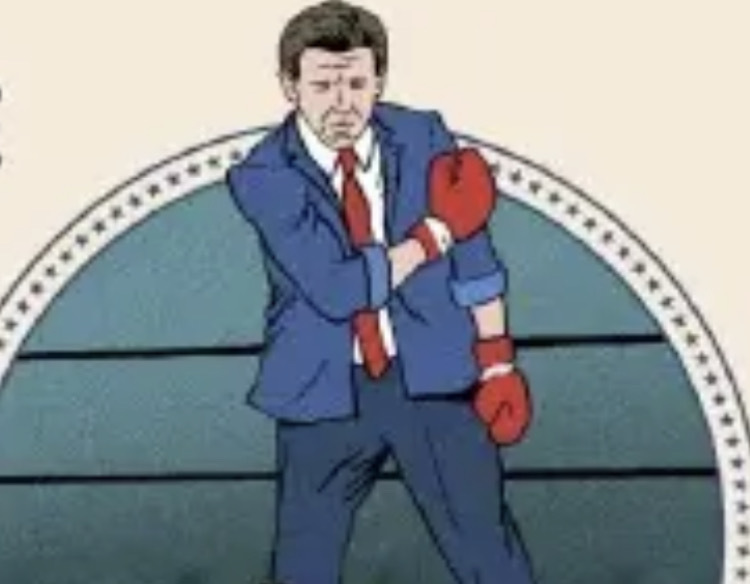 'You've got to pay respect to that fight against Drago.'
It turns out that Gov. Ron DeSantis has strong feelings about the "Rocky" film franchise.
During an interview on Fox News Radio, the Governor rated the original as the best in the series, but noted he preferred "Rocky IV" to "Rocky III."
"I always go back to 'Rocky I.' But if you had to push me beyond 'Rocky I,' just because I was a kid and I went to see 'Rocky IV' in the theaters and saw the fight against Drago, I was inspired to really become a strong Cold Warrior in part because of 'Rocky IV,'" DeSantis said.
"So you know, while I respect ("Rocky III" antagonist) Clubber Lang, I think the original Rocky is the classic. And then I do think 'Rocky IV' from a pro-America perspective, you know, you've got to pay respect to that fight against Drago," DeSantis told host Jimmy Failla, responding to Failla's observation that U.S. Sen. Tim Scott of South Carolina preferred the second sequel to the third.
DeSantis couldn't resist a trademark jibe at the "liberal media," suggesting they were cheering for the Russian played by Dolph Lundgren over the Sylvester Stallone protagonist.
"Probably the liberal media was more on the side of that," the Governor hypothesized, saying it would be "too nationalistic to be rooting for Rocky."
"Now I know they've had to change because of the (Donald) Trump-Russia collusion and all that," DeSantis added. "But that was definitely, you know, as a kid going to different movies, that was definitely one that I had huge, huge memories of them doing and I've shown, you know, snippets to my kids."