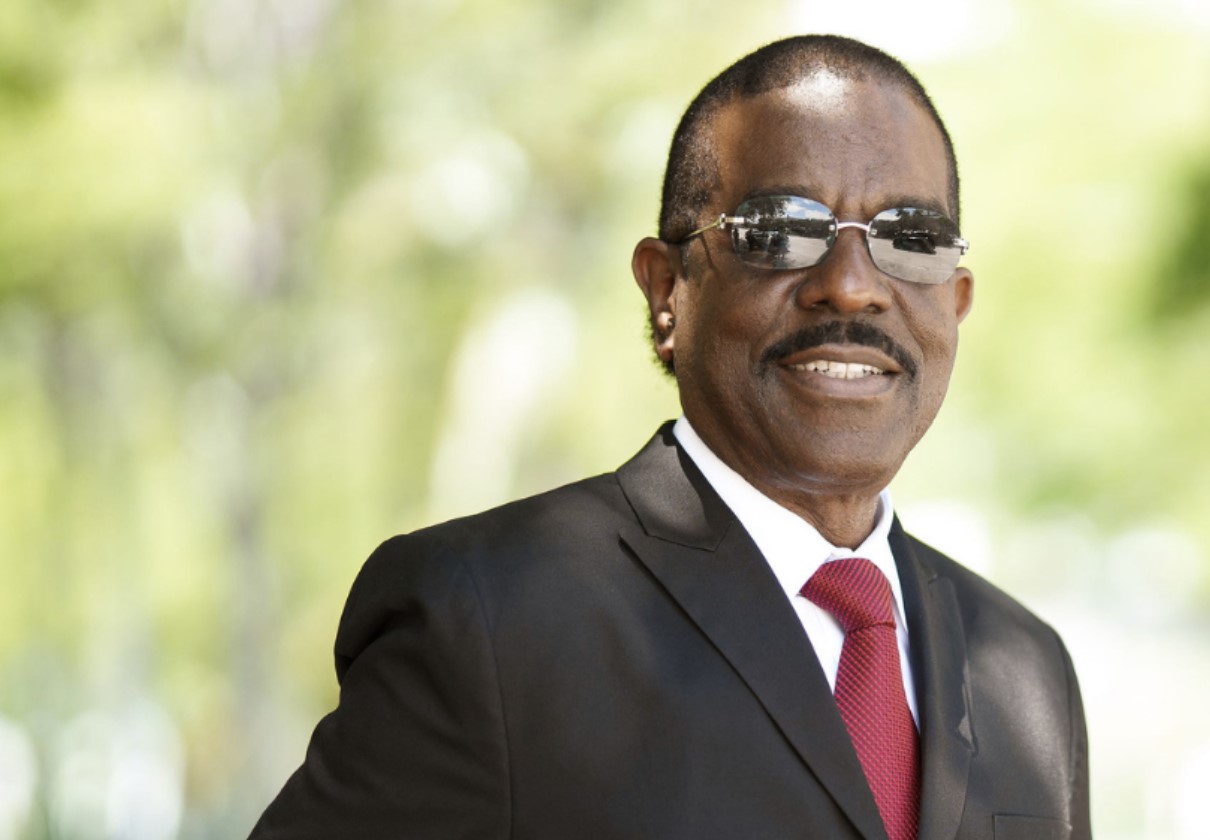 'Every signature matters, and your involvement can make a significant impact on our journey to bring positive change to our community.'
Democratic retired Miami-Dade Police officer Rickey Mitchell is trying to turn support for his campaign for Sheriff into $7,650.
That's how much candidates must pay to qualify for the race, based on the position's $255,000-per-year salary. The other option, which Mitchell is pursuing, is to turn in 15,294 petitions signed by Miami-Dade voters by May 13, 2024 and skip the fee.
Mitchell is actually aiming for 20,000 petition signatures to ensure he has enough that are verified and valid. He's posted a PDF of the petition form to his campaign website.
"Every signature matters, and your involvement can make a significant impact on our journey to bring positive change to our community," he said in an email. "By participating in this process, you're helping to ensure that our campaign has the opportunity to represent the interests and values of Miami-Dade County in the upcoming Sheriff election."
A former lieutenant with the Miami-Dade Police Department, Mitchell has owned and operated a funeral home business in Miami for nearly 37 years. He holds a master's degree in criminal justice, a juris doctor and a Ph.D. education.
His diversified background, he said, provides him a "multidimensional perspective" and "breadth of knowledge (that) uniquely positions me to address the complex challenges facing Miami-Dade County."
Mitchell's platform includes prioritizing community policing, investing in ongoing education and training for law enforcement personnel and residents, and cracking down on discrimination and stereotyping of the force and the communities it serves.
He vows to maintain an open-door policy if elected and to "swiftly and conclusively address corruption, excessive force and brutality, ensuring that any officers tarnishing the badge and causing public distrust are handled appropriately."
The elected Sheriff job is returning after more than half a century in accordance with a constitutional amendment that voters statewide approved in 2018. Miami-Dade voters eliminated the Sheriff position in the aftermath of a 1966 grand jury report that revealed the Dade County Sheriff's Office was protecting illegal gambling operations and brothels and extorting illegal abortion providers, among other illicit activities.
Today, county Mayor Daniella Levine Cava serves as the de facto Sheriff. She oversees a police force of some 4,700, an annual budget of $815 million and an appointed police director, who answers directly to her.
That changes next year, when voters may choose from nine current Sheriff candidates, including the county's current Police Director, Democrat Freddy Ramirez, who is recovering from an attempted suicide in late July.
Six Republicans are competing for the job: Miami Police officer Ruamen de la Rua, retired Miami-Dade Police officers Mario Knapp and Ernie Rodriguez, credit consultant and retired Miami-Dade Police reserve officer Alex Fornet, and Homestead residents Jaspen Bishop and Orlando Lopez.
Former federal agent Susan Khoury, who was part of a successful effort in 2020 to revive a county police oversight board, is running as a Democrat too. Last year, she mounted an unsuccessful bid for the Miami-Dade Commission. She told the Miami Herald she decided to run for office after years of improper treatment by police that resulted in a federal jury awarding her $520,000 in May 2022.
Mitchell's campaign is mostly self-funded. Of the $282,000 he raised from April 10 through the end of June, just $7,500 came from outside sources.
The 2024 Primary Election is Aug. 20, followed by the General Election on Nov. 5.