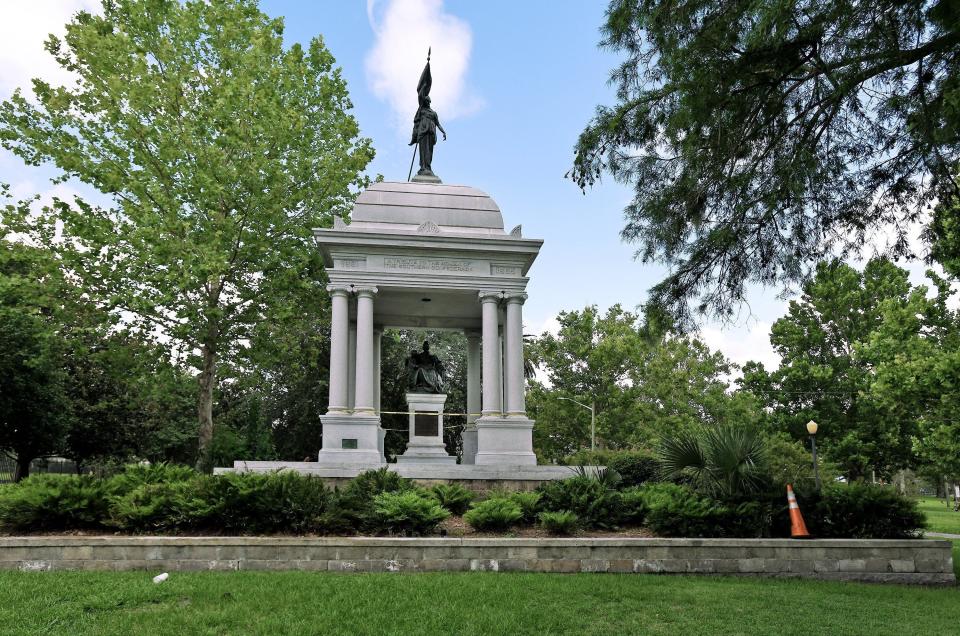 'In previous surveys we've seen a much more even split on the issue.'
The South may rise again at some point. But in Jacksonville, a near majority of voters wants local Confederate monuments to fall.
That's the take from the latest survey from the University of North Florida's Public Opinion Research Lab.
When asked about the city removing all Confederate monuments from public spaces, 50% of respondents said they back removal, 42% saying they oppose removal, and 8% wouldn't say either way.
"In previous surveys we've seen a much more even split on the issue of Confederate monuments, but support for removal seems to be increasing," pollster Michael Binder commented. "As you'd expect, this is largely split along party lines with 77% of Democrats in support and 73% of Republicans opposed."
Beyond the predictable story of the party split itself, the issue seems to inspire more passion among Democrats opposed to the monuments remaining than with the Republicans who want the monuments to stay up. A full 67% of Democrats strongly support monument removal, with a relatively modest 58% of Republicans strongly supporting keeping the status quo up.
Among no-party voters, meanwhile, momentum is for removal, with 52% saying they want them removed, against 35% who want them to remain.
One major monument in what is now James Weldon Johnson Park has already been removed, while a tribute to the women of the confederacy in Springfield Park remains.
Both former Mayor Lenny Curry, a Republican, and current Democratic Mayor Donna Deegan have lobbied City Council to allocate funds for the removal of the remaining statue, which would be moved off of public lands and left somewhere private for monument enthusiasts to visit it. Thus far, Council has resisted those executive branch efforts.
Notes on Methodology: "The UNF PORL Jax Speaks Poll was conducted from September 12 to 15, 2023 by the Public Opinion Research Lab (PORL) at the University of North Florida. It consists of a sample of 511 registered voters in Duval County. The sampling frame was sourced from the Florida voter file. To ensure a representative sample of registered voters, the sample was stratified into six geographical regions based on State House of Representatives District and quotas were placed on each."