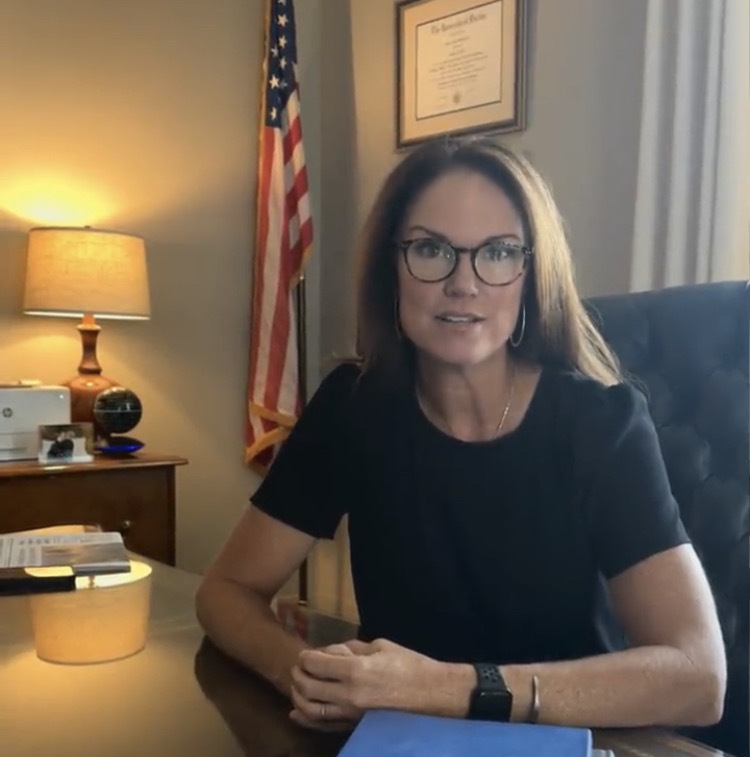 The Jacksonville Republican wants a 3rd term. Polling says she's well-positioned to win it.
New polling from the University of North Florida Public Opinion Research Lab is good news for 4th Circuit State Attorney Melissa Nelson, even though a majority of respondents don't know what they think about her after nearly seven years in office.
"Nelson's job approval is also a net positive, with 31% approving and only 13% disapproving, while 56% either didn't know or refused" to answer, notes the memo accompanying the results of the poll of Duval County voters.
Nelson, a lawyer from the Ortega area of Jacksonville, was elected in 2016 to represent the 4th Circuit, which includes Clay and Nassau Counties in addition to Duval. While voters from the suburban areas were not polled here, this result shows her well positioned in her home county, which is the only one of the three without a strong Republican plurality.
With Democrats in Duval, Nelson has 32% approval against 17% disapproval, with 52% not weighing in either way. With Republicans, the numbers are effectively the same: 34% approval, 12% disapproval, and 55% not disposed to answering the question. Among no-party and third-party voters, Nelson has 27% approval and 10% disapproval, while 64% who didn't want to venture an opinion either way.
Nelson has never faced a General Election opponent. In 2016, she successfully challenged a sitting incumbent in the Republican Primary, but had no opposition that November or in 2020. While she hasn't opened her campaign account yet, what's clear is that opposition isn't lining up to face her.
Notes on Methodology: "The UNF PORL Jax Speaks Poll was conducted from September 12 to 15, 2023 by the Public Opinion Research Lab (PORL) at the University of North Florida. It consists of a sample of 511 registered voters in Duval County. The sampling frame was sourced from the Florida voter file. To ensure a representative sample of registered voters, the sample was stratified into six geographical regions based on State House of Representatives District and quotas were placed on each."