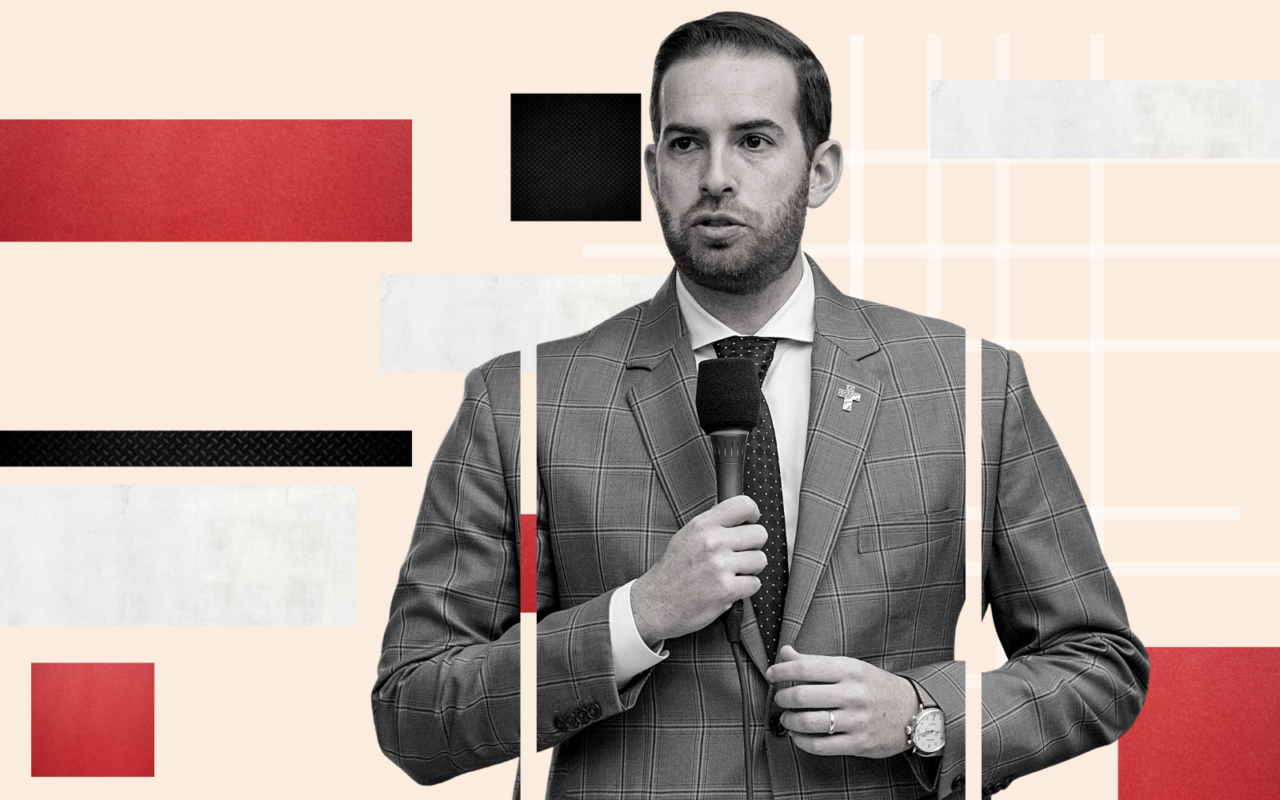 Perez is expected to serve as House Speaker from November 2024 through November 2026.
Rep. Daniel Perez, a Miami Republican, is poised to become the third Cuban American to take over the House after his fellow Republicans officially made him the Speaker-designate.
He delivered a speech on limited government in accepting the designation.
"I believe in limited government because history has taught us what happens when people with power begin to think they know more than the people who gave them their power," Perez said.
"I don't believe our state government should be at the center of people's lives. But that doesn't mean we don't have a role to play. Government must protect its people from dangers to life and property whether they come from threats to public safety or natural disasters. Government must ensure that we have a society of equally applied laws where any person who is willing to work hard has a chance to succeed based on their individual merit. And we also must be willing to help those who truly cannot help themselves."
The chamber was replete with elected officials, including Lt. Gov Jeanette Nuñez, Attorney General Ashley Moody, Chief Financial Officer Jimmy Patronis and Agriculture Commissioner Wilton Simpson, as well as a number of former House Speakers including Dean Cannon, Richard Corcoran, Larry Cretul, Steve Crisafulli, Chris Sprowls and John Thrasher.
"I grew up in Miami-Dade listening to the stories of the Cuban exiles and listening to the stories of my own grandparents. I heard the fear and anger in their voices as they described the fall of their country. I sat mesmerized at the tales of the Assault Brigade 2506, and their courage in the face of desperate odds. I came to understand how much Fidel Castro had taken from the people of Cuba, and that took root in my mind as a different kind of fear — a fear about how power can be abused and eventually turned into the poor ideology of socialism," Perez added.
"After all, what makes the American Revolution such an interesting story is not how we won the war, but how we built our peace. Our Founding Fathers understood that man created government to keep ourselves safe, but that the authority of that government also poses the greatest risk to our freedom. They knew that power without restraint leads to tyranny, just as freedom without responsibility results in anarchy."
Perez will serve as House Speaker from November 2024 through November 2026 provided, as expected, Republicans maintain control of the chamber.
U.S. Rep. Carlos Giménez also congratulated Perez on the designation in a speech on the U.S. House floor.
"I rise today to honor and congratulate State Representative Danny Perez on being formally selected as the next Speaker of the Florida House of Representatives," Giménez said.
"I look forward to continuing working with Speaker-Designate Perez. I am confident that he will continue being a champion for Miami-Dade County, for the State of Florida, and a responsible steward of our taxpayer dollars."
Perez is also fetching praise from stakeholders outside the Capitol. The free-market oriented Americans for Prosperity-Florida (AFP-FL) congratulated the Speaker-designate in a prepared statement.
"We are excited and looking forward to working with the Speaker Designate and his team to continue to help pass good policies in our free state of Florida," AFP-FL State Director Skylar Zander said. "[He] has already proven himself as a strong leader in the past five years serving in the Florida House, and we have no doubt that he will continue to serve our state with distinction."