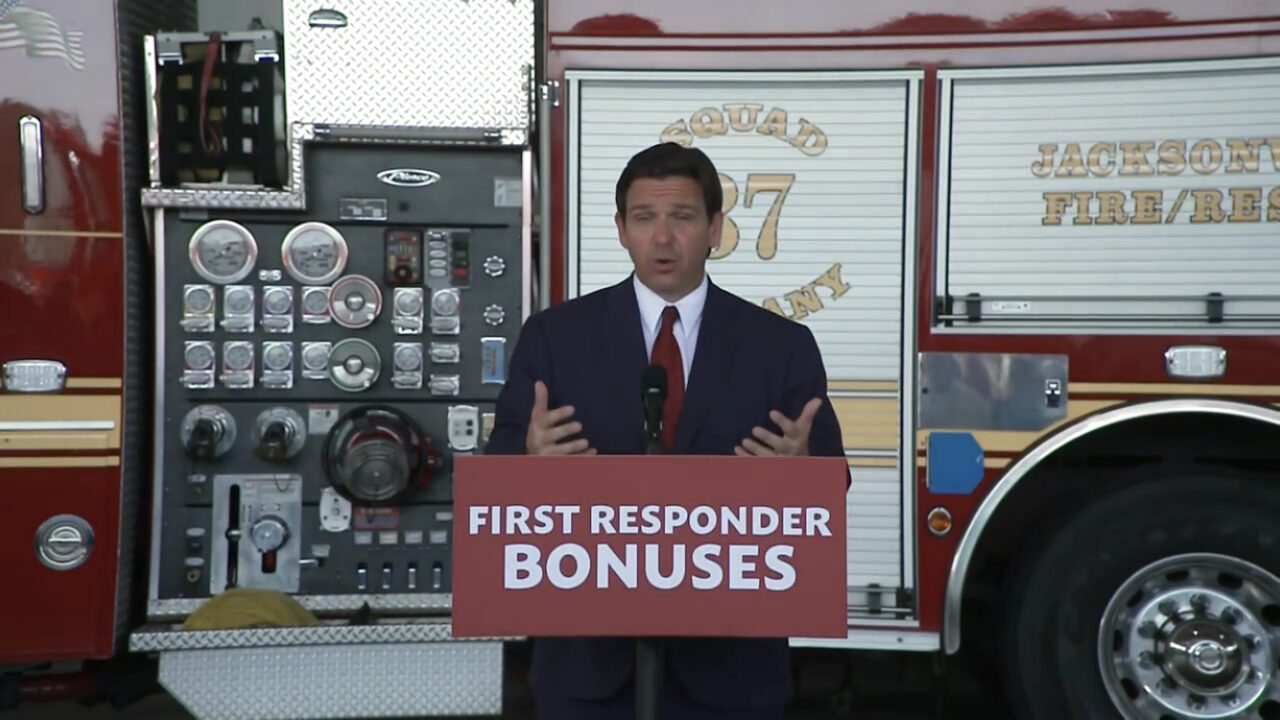 'Florida was instrumental in them even having the majority to begin with.'
Gov. Ron DeSantis is taking aim at the Republican Speaker of the House, in his latest attempt to prove he's the outsider candidate for President.
In Jacksonville, DeSantis took aim at California's Kevin McCarthy, who said Sunday that the Florida Governor was "not at the same level as President (Donald) Trump by any shape or form," adding that DeSantis never would have gotten elected in 2018 without Trump's endorsement.
"If you look at what's happened with D.C. Republicans, they worked very closely," DeSantis said.
"You know, look, Donald Trump, he supported Kevin McCarthy very strongly for Speaker. I don't think he would have won the speaker vote (without him). Donald Trump was instrumental in him earning that Speaker's gavel and they worked hand in glove really throughout his whole presidency. They were on the same team on every major spending bill that came down the pike and they ended up together adding $7.8 trillion to our national deb."
DeSantis wasn't done.
"He said that we're different. We are different because in Florida, we run budget surpluses. We've paid down almost 25% of our state's debt just since I've been Governor," DeSantis said, before continuing to proclaim his political independence.
"I am not somebody who the D.C. establishment wants to see up there. There's no question about that because they know that a lot of things will be changing if I'm there," DeSantis added.
The Governor went on to take credit for McCarthy's Republicans controlling the House, noting that "Florida was instrumental in them even having the majority to begin with."
"The reason they even got the majority is because the Governor candidate in New York overperformed and because we delivered a red tsunami in Florida that gave him an extra four seats. That's the story of the midterm," DeSantis said.
The Governor did not mention redistricting changing the Florida map from a 15-12 GOP advantage since 2016 to a 20-8 advantage in 2022's election, nor did he mention the ongoing legal challenge to that "red tsunami" map.