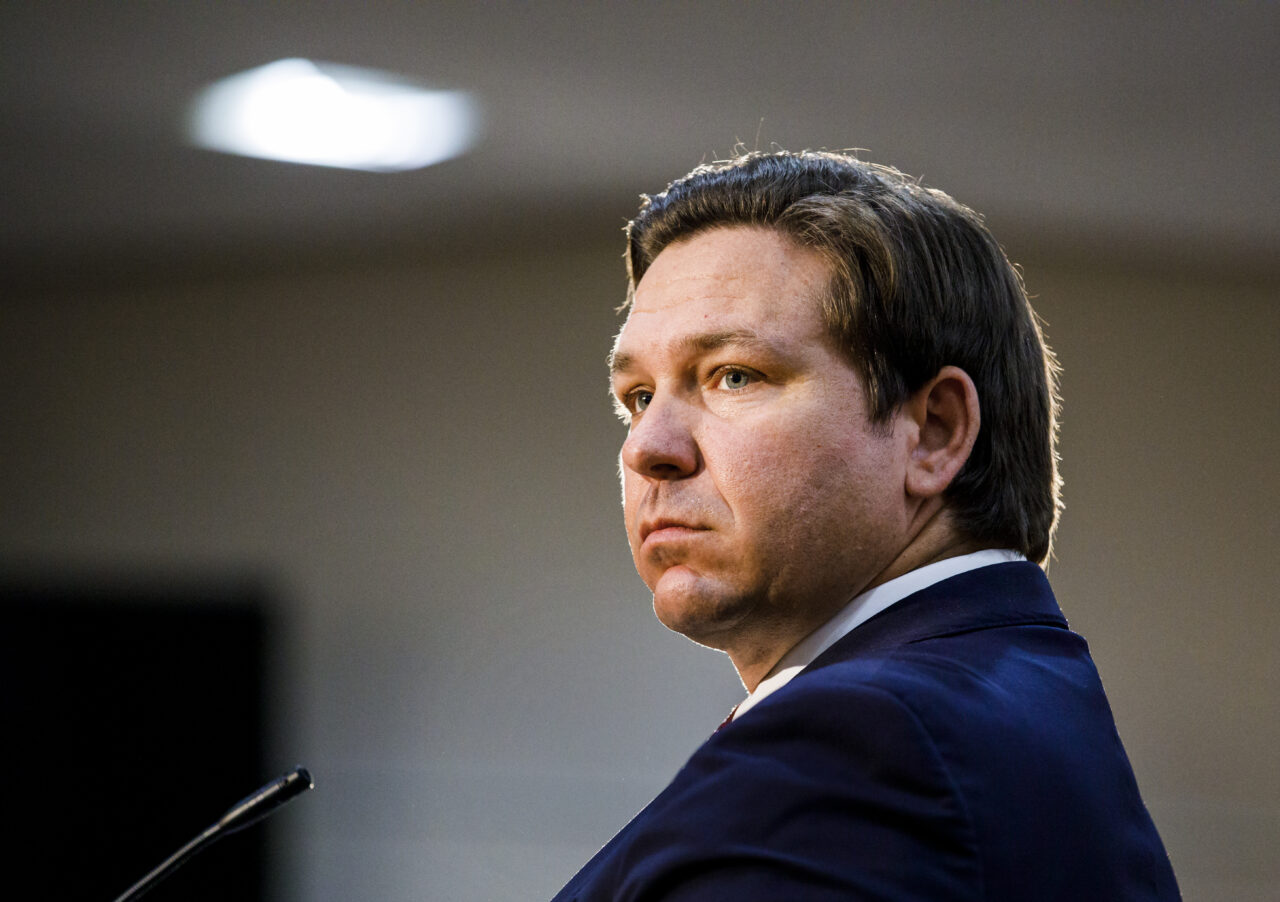 'He wears sweatshirts and hoodies and shorts and that's his thing.'
Speaking in Jacksonville, Gov. Ron DeSantis pivoted from political commentary to sartorial snipes, as he blasted John Fetterman the oft casually dressed Democratic U.S. Senator from Pennsylvania.
"Did you guys hear the U.S. Senate just eliminated its dress code because you got this guy from Pennsylvania who's got a lot of problems?" DeSantis asked reporters.
Fetterman's penchant for hoodies and shorts was at odds with the Senate's minimum guidelines until this week.
"I mean, let's just be honest, like, how he got elected. Well, he got elected because they didn't want the alternative," DeSantis said, referring to Republican candidate Dr. Oz, "but he wears sweatshirts and hoodies and shorts and that's his thing."
While DeSantis thinks it's Fetterman's "prerogative" to campaign in that gear, he argues that "to show up in the United States Senate with that and not have the decency to put on proper attire" is "disrespectful to the body, and I think the fact that the Senate changed the rules to accommodate that, you know, I think speaks very poorly to how they consider that."
DeSantis' dismissal of Fetterman's casual approach to Washington fashion comes weeks after the Keystone State Senator dismissed the Governor's chances in the GOP Primary against Donald Trump.
"There's no way Ron DeSantis could win Pennsylvania," Fetterman said. "Watching DeSantis turn into Scott Walker and get liquidated by Trump's machine, I respect Trump in terms of how formidable he would be in Pennsylvania."
The current Governor's insults toward Fetterman are actually milder than those from his predecessor, U.S. Sen. Rick Scott, who said earlier this year that "if you've made any money, you don't want your kids to turn out like that."