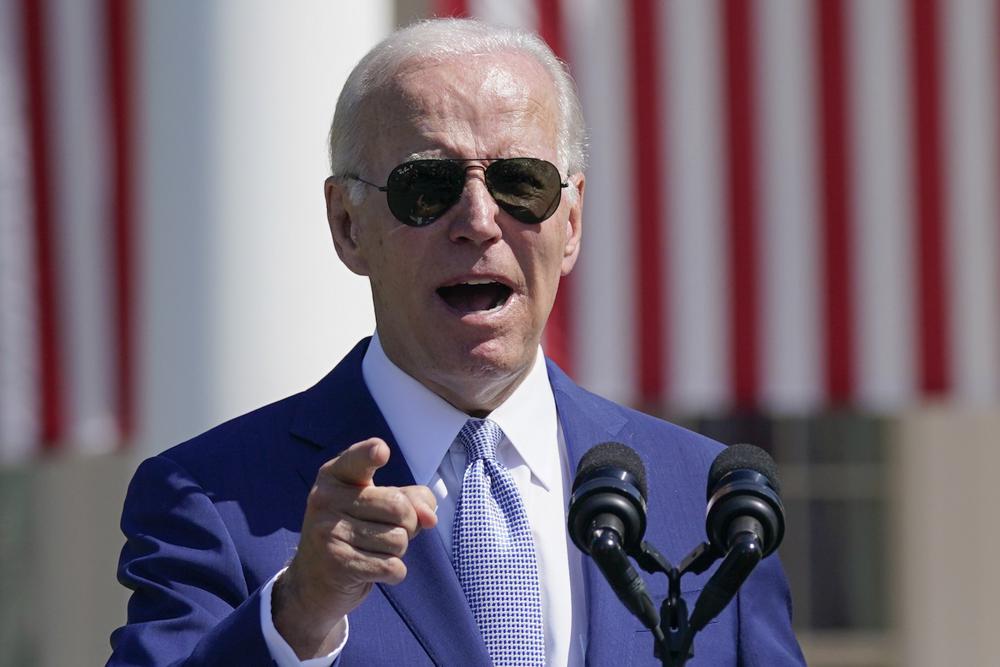 It's a clever spin on an issue that seems to haunt the President.
Some of President Joe Biden's re-election supporters are attempting to flip the script on a common critique of the Commander-in-Chief.
The latest ad (posted below) from the pro-Biden Lincoln Project embraces the President's lifelong and lengthy political career, amplifying the potential strengths of an otherwise perceived weakness in Biden: his age.
The ad opens with the following voiceover: "Decades of leadership, a lifetime of experience, and rock-solid determination to rebuild America." Similar rhetoric returns toward the end of the ad: "Joe Biden's years have taught him leadership, wisdom, toughness, how to ignore the noise, and focus on the people." 

Biden, 80, is the oldest sitting President ever. That title concerns a lot of Americans. It's also a key factor in the Republican Primary, where younger candidates like Gov. Ron DeSantis, 45, and Vivek Ramaswamy, 38, are making youth or energy an issue.
But it's a tough matter for former President Donald Trump, 77, to attack. He has opted instead to go after Biden's "mental acuity."
The Lincoln Project was founded by former Republican politicos who abandoned the party when Trump rose to power. The group said the ad is part of a series that pushes back against what it called a "phony" impeachment of Biden.
The ad also applauds Biden's economic progress. The six-figure campaign will air in Wisconsin and in a few weeks time and may play in more states.
Lincoln Project co-founder Rick Wilson said the ad recognizes Biden's "hard work and tireless energy." He called Biden's time in the Oval Office "the most successful presidency in decades," citing, among other accomplishments, Biden's COVID-19 response.
"President Biden has brought honor, dignity, and service back to the White House and has earned another four years to finish the job," Wilson said.