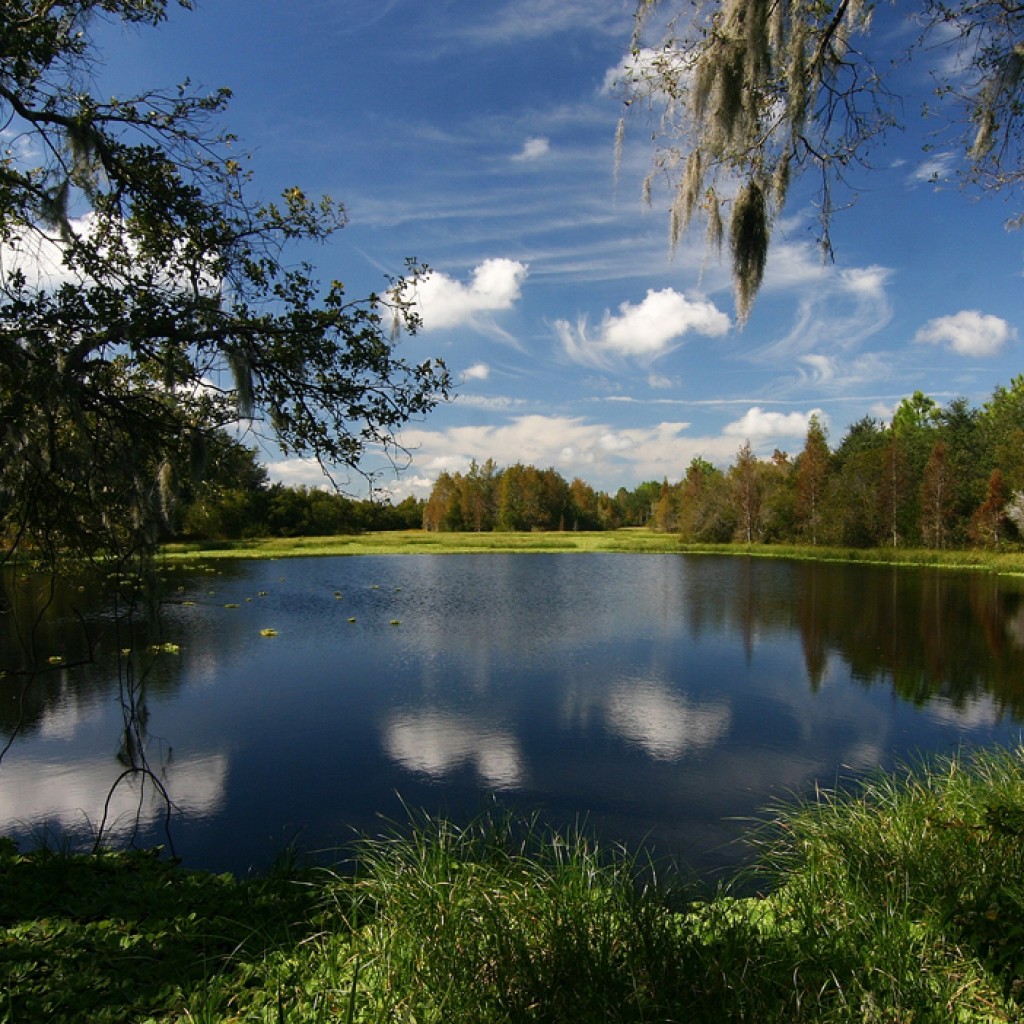 The state has 131 wetlands mitigation banks available today.
Mitigation credits for wetlands, while still controversial among conservationists, remain a high-demand service in Florida. Meanwhile, the state only has so much space in existing banks.
Water quality officials told Florida lawmakers they intend to open another 30 sites on top of the 131 mitigation banks already in operation in Florida.  Mitigation banks today cover almost 227,500 acres of land around the state.
"The bankers are out there hustling," said Christine Wentzel, a regulatory manager for the St. Johns River Water Management District.
Developers under Florida law may offset the impacts of projects on wetlands by buying and maintaining areas near wetlands that can be restored to serve the same ecological purpose. In a presentation to the House Water Quality, Supply and Treatment Subcommittee, Wentzel discussed how credits are calculated and defended the value of the program to the state's ecology.
The state looks to grow the available number of mitigation banks as state and federal environmental officials navigate a changing legal environment. The U.S. Supreme Court in May issued a ruling governing what waters fall under the full legal purview of the United States.
The federal Environmental Protection Agency last month issued new guidelines based on that, but officials at the state Department of Environmental Protection (DEP) remain in communication about jurisdictional matters.
Jess Kramer, a Deputy Secretary at the DEP, told lawmakers she had hoped the ruling would provide greater certainty on who regulates what waterways.
In the meantime, she said Florida law in many ways provides greater protection of submerged lands and of wetlands. The state remains committed to preserving and restoring ecosystems around Florida.
"There are a number of situations in which you cannot wholly, obviously, avoid and minimize your impacts to wetlands," she conceded.
That's where mitigation of several kinds comes into play.
Both Kramer and Wentzel stressed that any mitigation efforts intend to preserve, if not improve, ecosystems as a whole.
That's why when developers are given mitigation credits to boost wetlands off their main development sites, restoration typically occurs in the same regions, or basins, as the new construction. The goal, Wentzel said, is to ensure no loss of function to waterways.
Some lawmakers on the committee hinted at skepticism over whether mitigation credits can produce truly neutral impacts on the environments
"Do you think mitigation really makes up for losses of the wetlands we are using?" said Rep. Dianne Hart, a Tampa Democrat.
Wentzel, though, said work over the last decade convinced her that mitigation banks can often produce a net positive impact. The banks often convert pine uplands that once were part of wetland systems and restore the waterways and natural habitats.
Rep. Cyndy Stevensen, a St. Johns Republican chairing the subcommittee, said she had personally seen the long-term benefits, both during her time in the House and as a County Commissioner prior to that.
"We always see the loss, but we rarely see the other side, and get to see areas come back to life," Stevenson said.
Rep. Toby Overdorf, a Palm City Republican, said the state has a shortage in credits to offer right now, with some regions impacted more than others.
"One of the items we are looking at now is shortage of credits throughout the state, literally from Pensacola to Miami," he said.
He wants the state to look at ways to expedite procedures. But he noted much of that will depend on jurisdictional issues. He noted the federal government can often take as long as five years to issue environmental permits, while similar processes in the state typically take 18 months.
"In some areas and basins, we have zero credits," he said, "yet projects want to move ahead."
At the same time, Rep. Yvonne Hinson, a Gainesville Democrat, urged state officials to keep connectivity of entire systems in mind in awarding credits. She suggested the state may want to urge developers pursuing credits to consider other mitigation methods, though Wentzel said government officials shy from discouraging developers to redraw plans.