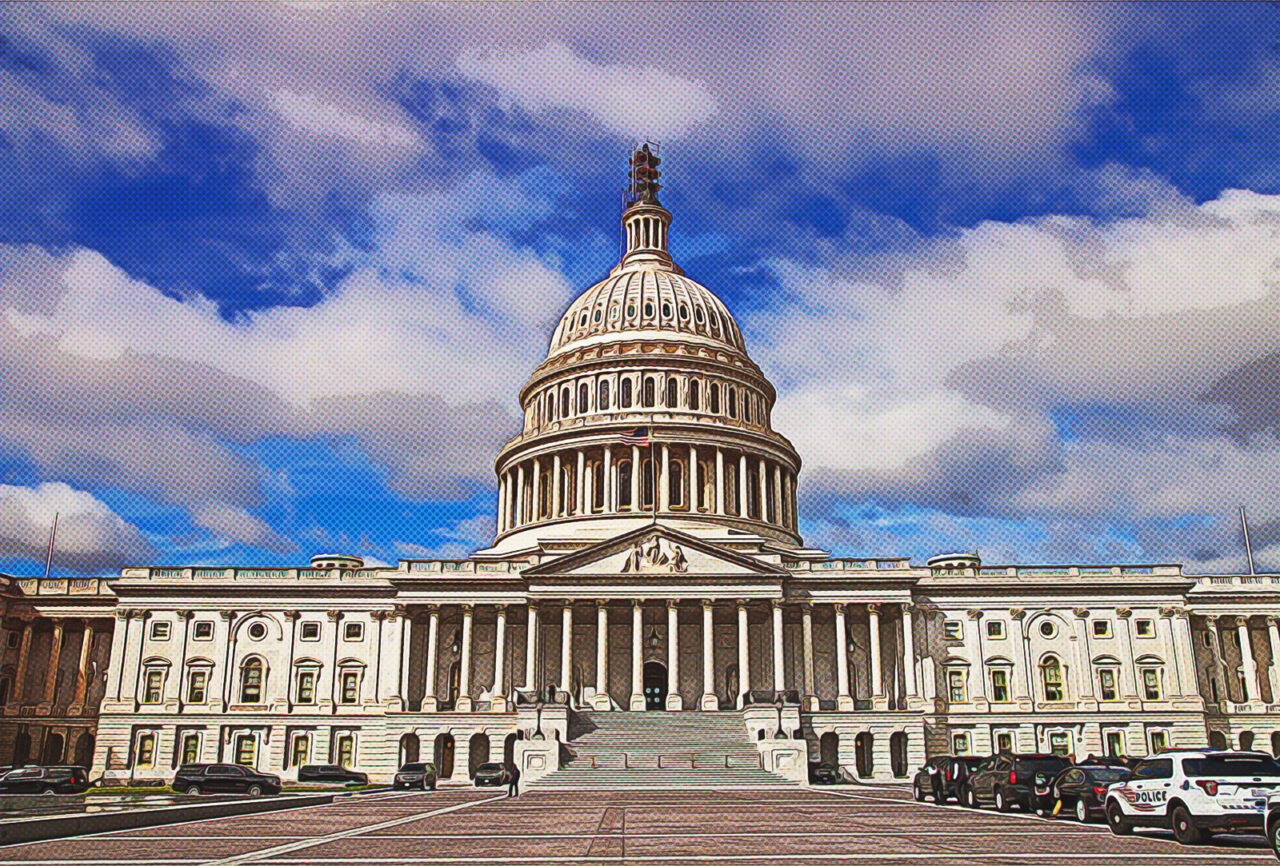 A battle is brewing for the 2026 Florida gubernatorial race.
Taste of 2026
The House appears on the brink of a deal to keep the government funded for another 30 days, averting a shutdown at the end of September. But the details have members of the Florida delegation divided, with Republicans openly taking shots at one another.
In what could be a preview of the next race for Florida Governor, Reps. Byron Donalds and Matt Gaetz spent much of Monday exchanging swipes on social media and the House floor.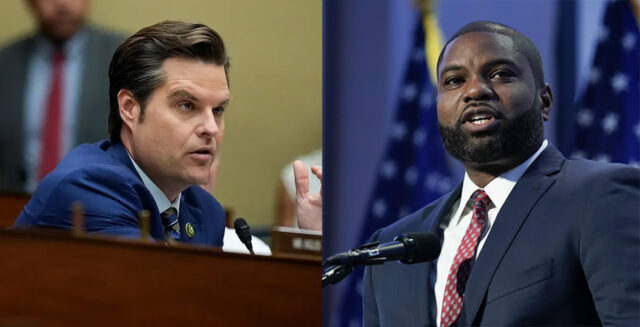 Donalds played a crucial role in negotiating a deal that will likely garner enough Freedom Caucus members' support to pass. Doing so drew plenty of pushback from conservatives, demonstrated through online vitriol and a barrage of calls to the office. But the Naples Republican said the spending package negotiated with House Speaker Kevin McCarthy would guarantee funding for securing the southern border without directing new resources to Ukraine, a contentious issue within the GOP caucus.
"I didn't come to Washington to be hoodwinked by party insiders, the swamp or the uni-party — I came to get the job done," Donalds said in a statement released Monday. "The measure I helped craft is a win for the conservative movement and conservative policies like securing our border and getting our fiscal house on the right track, two things the Democrats vehemently oppose. I'll never turn my back on the people who elected me to serve the great residents of Florida's 19th Congressional District or the conservative movement."
Gaetz took a list of concerns to the floor in a speech on the House floor, where the Fort Walton Beach Republican called out his Florida colleague by name.
"I'm not voting to continue the failure and the waste and the corruption and the election interference, and in some cases the efforts that can lead this country into World War III," Gaetz said. "I oppose the CR authored by my friend and colleague from Florida, Byron Donalds."
Referring to the continuing resolution as the "Donalds CR," Gaetz complained the document essentially reinforced Ukraine policies negotiated in the last Congress between then-House Speaker Nancy Pelosi, a Democrat, and Senate Republican Leader Mitch McConnell. Gaetz said the House should demand a budget that defunds an ongoing independent Department of Justice investigation of former President Donald Trump. He also wants the GOP-controlled House to demand a drawdown of resources President Joe Biden already has at his disposal to support Ukraine in a war with Russia.
"The Donalds CR is a permission slip for (Special Counsel) Jack Smith to continue his election interference, as they are trying to gag the former President of the United States and the leading contender for the Republican nomination," Gaetz said. "And the Donalds CR abandons the principle that it is only a review of single-subject spending bills that will save this country and allow us to tweeze through these programs and force these agencies to stand up and defend their budget."
Donalds took to X to respond to Gaetz by name on a public forum.
"Matt, tell the people the truth," he wrote. "The DOJ will operate whether the government is shut down or not. Special Counsels have always exempted themselves from shutdowns. What's your plan to get the votes to defund Jack Smith? You'll need more than tweets and hot takes!"
He also reposted support from Stephen Miller, a political adviser to the Trump White House, who has praised the deal and credited Donalds with demanding funds for deportations while blocking dollars for President Joe Biden's resettlement programs.
Notably, Donalds and Gaetz played key roles earlier this year in the protracted process of naming McCarthy as Speaker. Donalds ultimately negotiated provisions that won over enough Freedom Caucus members to secure the gavel for the presiding officer, while Gaetz agreed only to abstain from the vote.
U.N. agita
The United Nations General Assembly means foreign adversaries will trek to New York to address an international audience. But Sen. Rick Scott doesn't think that's a good reason to allow enemies on American soil.
The Naples Republican's letters to Biden called for denying visas to Cuban President Miguel Díaz-Canel, Iranian President Ebrahim Raisi, and any staff traveling with the world leaders.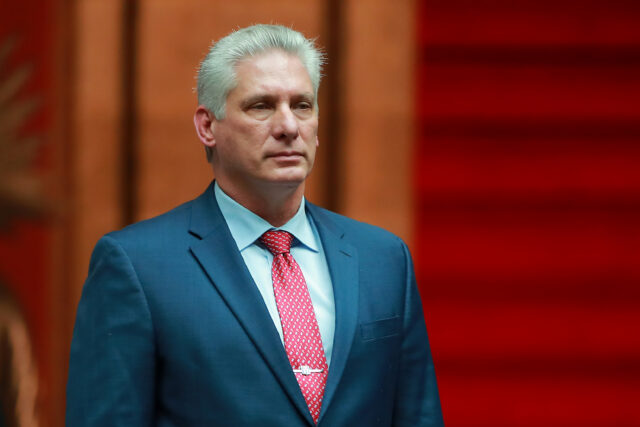 Sen. Marco Rubio, a Miami Republican, co-signed the letter on the Cuban contingent, which referred to Díaz-Canel as a "dictator."
"Just as we have taken a strong stance against individuals who pose a threat to our national security, which clearly applies to Díaz-Canel, we firmly believe that we must extend this same principle to those who lead oppressive regimes that trample upon the values of freedom and democracy," the Florida senators wrote.
"Regimes like the one Díaz-Canel oversees destroy liberty at home and work to do so anywhere in the world it can. That includes the United States and our allies, all of whom are members of the very body Díaz-Canel desires to visit and spread his hateful propaganda."
Republican Sens. Tom Cotton, Katie Boyd Britt, Chuck Grassley and Ted Budd joined Scott's letter slamming Iran.
"Iranian President Ebrahim Raisi leads the world's largest state sponsor of terror," the letter reads. "There are no excuses for his regime's active involvement in terrorism and its threats against former U.S. officials and the national security of the United States, Israel and our allies."
The letter noted just last month, Raisi visited with Asadollah Assadi, a figure suspected of plotting a terrorist attack in France.
"This is just one of the many actions he has taken both recently and in the past, which make clear his unapologetic sympathy and support for the world's most evil and dangerous monsters," the letter reads.
Since the letters were sent, both international leaders landed in the U.S. this weekend with no incident.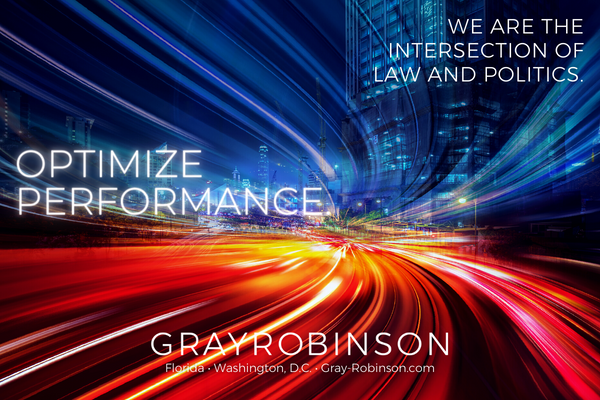 International tragedy
While Rubio didn't sign the letter about Reisi, he called out Iran's poor human rights record ahead of the President's U.N. visit. He issued a statement with Sen. Alex Padilla, a California Democrat, commemorating Mahsa Amini, a 22-year-old woman who died last year in the custody of morality police after an address for refusing to wear a scarf in public. Her face has since appeared in protest art throughout the Middle East.
"One year ago, Mahsa Amini tragically died at the hands of the regime in Tehran, igniting a wave of courageous protests across Iran. Her death, and the bravery and strength of the Iranian women fighting for their basic freedoms, must not be in vain," Rubio and Padillo wrote in the bipartisan admonition.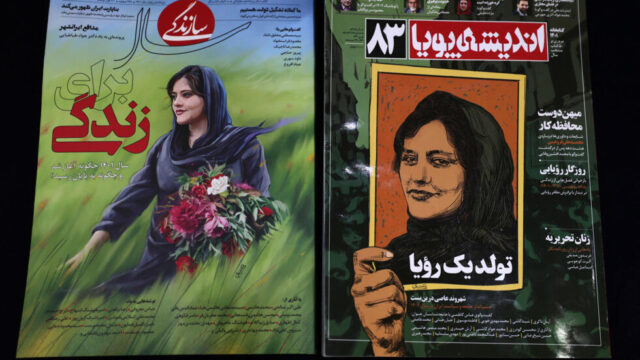 "We must do our part to hold the Ayatollah and other Iranian leaders accountable for their violence against civilians and the regime's ongoing wave of repression, censorship, and human rights abuses against its people. We urge the Senate to pass our bipartisan MAHSA Act, which would hold the dictatorship in Iran accountable for Mahsa Amini's death as well as the countless human rights violations the brutal regime is responsible for."
The senators in July filed the Mahsa Amini Human Rights and Security Accountability (MAHSA) Act, which would require sanctions on the Iranian regime, including denying visas to the U.S.
Chinese textbooks
Is China pushing propaganda in U.S. classrooms? Rep. Aaron Bean chaired a House Early Childhood, Elementary, and Secondary Education Subcommittee hearing this morning.
"From pushing propaganda and conducting espionage to undermining American education and indoctrinating students, the Chinese Communist Party is waging a new era of war in our classrooms," the Fernandina Beach Republican said. "A shocking report from Parents Defending Education revealed that 143 K-12 schools across the country — in 34 states — have been compromised by the CCP. This hearing will assist in informing the Committee's efforts to keep our adversaries at bay and protect our students, schools and curriculum."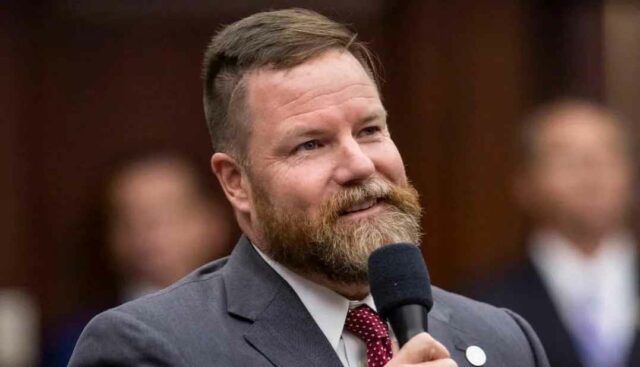 In July, Parents Defending Education released a report detailing Chinese funding of programs in use at public grade schools nationwide. The investigation found materials used at 20 schools near U.S. military bases and more than 100 other institutions.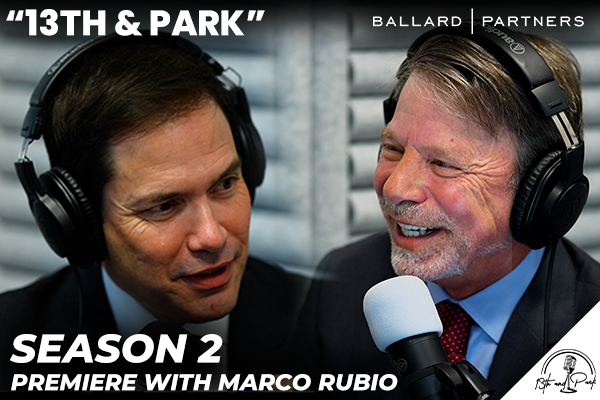 Office ODs
The opioid epidemic could soon lead to workplaces keeping anti-overdose shots at hand. Rep. John Rutherford, a Jacksonville Republican, wants Congress to clear the path to keep Narcan at the office.
He filed a bipartisan bill with Rep. Bonnie Coleman, a New Jersey Democrat, to establish guidelines on equipping spaces with medications that reverse narcotic impacts. The Workplace Overdose Reversal Kits (WORK) to Save Lives Act would direct the Occupational Safety and Health Administration to craft such criteria.
"As the number of opioid-related deaths rises across our nation, I am proud to join my bipartisan colleagues to introduce the WORK to Save Lives Act," Rutherford said. "Our bill would help equip workplaces with the skills and tools needed to administer lifesaving opioid overdose reversal medication in real time. While I am also focused on stopping the illicit fentanyl from coming into our country, our common-sense bill would truly save lives."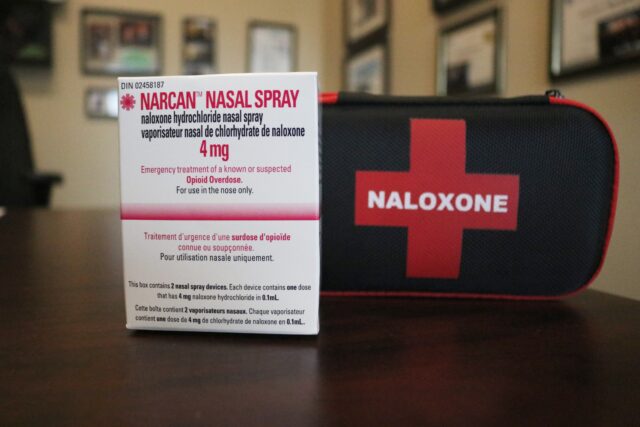 Rutherford and Coleman serve on the Bipartisan Mental Health & Substance Use Disorder Task Force, and members of the group from both sides of the aisle signed on as co-sponsors. Sen. Jeff Merkley, an Oregon Democrat, will carry a companion bill in the Senate.
Rutherford's office said overdose deaths rose 30% in the first year of the pandemic. Opioid-involved deaths spiked by 83,000 just last year. The National Safety Council reports that 75% of employers have shared concerns about opioid use impacting the workplace. Still, only 17% of employees feel confident handling an overdose on-premises.
"The WORK to Save Lives Act will finally give workplaces the tools to save workers who are struggling with opioid addiction. Getting these overdose reversal medications — and training in their use — to as many employers as possible has the potential to save countless lives," Coleman said.
Honoring estuaries
National Estuaries Week is officially underway, thanks to a resolution championed by Rep. Bill Posey and other members of the Congressional Estuary Caucus. The federally recognized period kicked off on Sept. 16 and runs through Sept. 23.
The Rockledge Republican said the water bodies, typically located at the mouths of major rivers, are essential to the environment in Florida and many coastal regions. Indeed, estuary regions constitute 13% of all U.S. land mass and serve as home to 40% of the nation's population.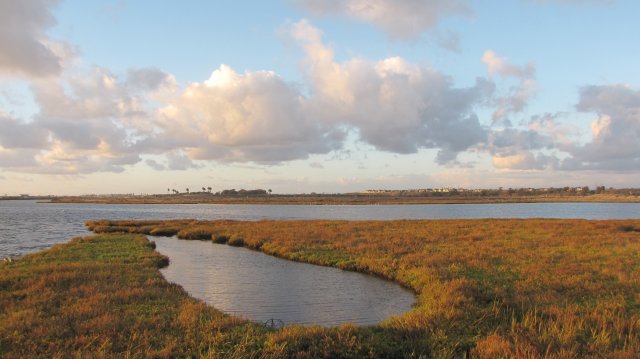 "National Estuaries Week is a time for citizens to become more involved in the preservation and care of critical ecosystems," Posey said. "Our own Indian River Lagoon is not only a critical habitat for many indigenous plant and wildlife species, but also plays a major role in our local economies and tourism."
The Congressman also stressed the economic vitality of estuary regions. Posey's office said 39% of American jobs come from estuary regions.
"It is imperative that we recognize and support efforts to continue studying and protecting these crucial areas of our great nation. I am proud to lead a bipartisan caucus that focuses on understanding, preserving, and restoring the estuaries of the United States."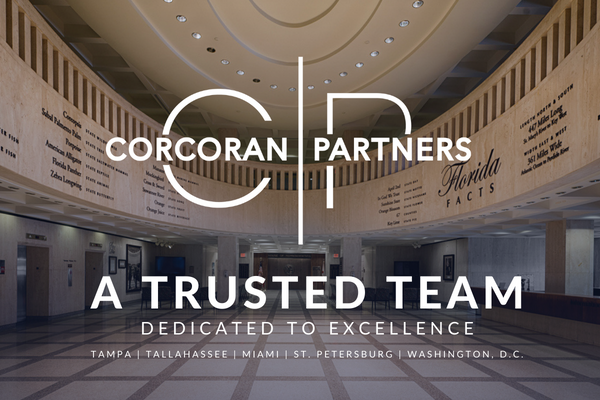 Another round of orders
If Congress can't pass gun control measures, some delegation members want Biden to address violence through executive power. Reps. Maxwell Frost and Frederica Wilson, both Democrats, signed onto a bicameral letter urging the President to take action to limit the availability of military-style weapons.
Biden has already issued orders directing Defense Secretary Lloyd Austin and Attorney General Merrick Garland to release more information on dealers who don't follow federal law regarding firearm sales. But Democrats in Congress say more can be done. Senate Majority Leader Chuck Schumer, a New York Democrat, and Sen. Elizabeth Warren, a Massachusetts Democrat, led the letter, which bears the signatures of 68 lawmakers from the House and Senate.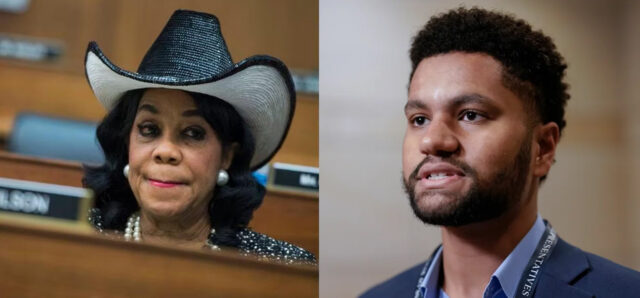 "The epidemic of gun violence demands that you use the full power of the executive branch," the letter states. "With Republicans in Congress blocking further legislative action to reduce gun violence, we urge you to leverage the full scope of your executive authority on this issue."
The letter notes that 2023 appears to have more mass shootings than any year on record. More than 500 had already been reported when the letter was penned.
As for specific action, lawmakers suggest Biden impose high standards and threaten licenses of dealers that don't consistently apply the law, re-evaluate what weapons are deemed purchases for "sports purposes," transfer authority of assault-style rifle export to the State Department instead of Commerce, and having the Justice Department expand the types of firearm trace data that can be released to the public.
"These proposals are just examples of the additional actions your Administration can take to reduce gun violence and protect our communities from the next mass shooting," the letter states. "With Republicans in Congress refusing to act, the American people are relying on your Administration to ensure that they can move through their daily lives without fear of firearms on the streets, in public establishments, and in their homes."
Constituent communication
The top community outreach in the Republican House conference comes from a Florida lawmaker's office, according to the Congressional Management Foundation. For the second year in a row, the organization awarded Rep. Gus Bilirakis the Constituent Communications award.
"I am humbled to once again receive this prestigious honor," the Palm Harbor Republican said. "I believe that the best ideas come from the people I serve, and it is important to establish effective lines of communication to ensure I have a good pulse on the issues that matter most to my constituents.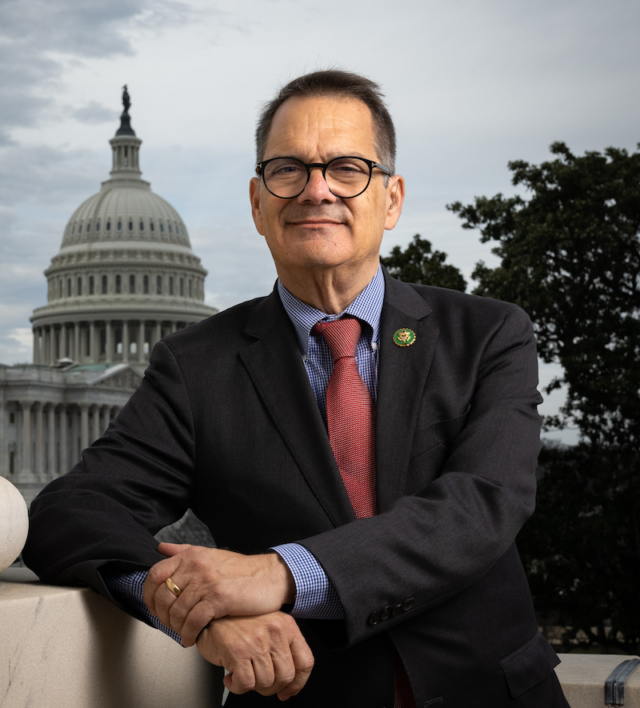 "Everyone communicates, but effective communication requires connection and that can only happen when everyone is actively engaged. Listening is the most important aspect of communication, and I am continuously working to improve and modernize processes to better understand my constituents' needs so that I can provide targeted resources to help."
The award considers the use of email, text, e-surveys, radio, social media, tele-townhalls, and physical mail.
Jared on Jared
A 60-second clip of Rep. Jared Moskowitz ripping into Republicans' focus on first son Hunter Biden's foreign entanglements, while ignoring the former first son-in-law Jared Kushner's $2 billion payment from Saudi Arabia, earned serious national play.
The Daily Beast, Mediaite and Benzinga Research noted the quick work the Parkland Democrat seemed to make of the justification for the impeachment inquiry of Biden.
Moskowitz's comments were delivered at a House Oversight Committee hearing earlier this month. His immediate audience was two days from their memorial remembrances of Sept. 11 when he had a reminder for them.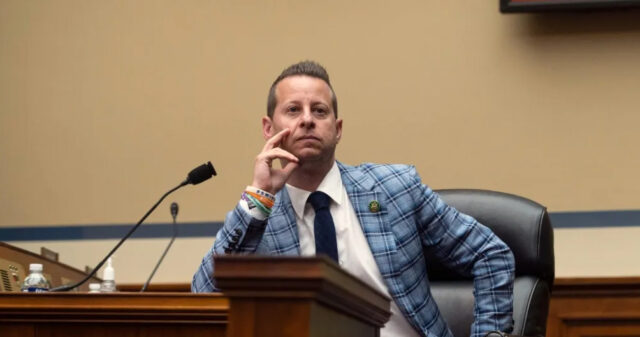 "Our colleagues bring up certain things like, "Oh, the Biden family took money from a foreign entity,' right?" Moskowitz said, wearing one of his trademark loud plaids. "And it's like, really?
"Jared Kushner, who, by the way, was not a wealth expert before he worked in the White House, nor was he a Middle East expert before he worked there, he gets $2 billion from the Saudis. And they don't have any questions."
The wrap-up came out like a warning.
"You don't have any credibility when you only want to look at one side of the coin."
Trafficking jam
Federal agent Tim Ballard's career fighting international sex trafficking inspired the film "Sound of Freedom."
Rep. María Elvira Salazar revealed it also inspired part of her immigration reform bill, the Dignity Act.
The Coral Gables Republican said the legislation, while creating a way for migrants to live in the U.S. legally, would also crack down on traffickers attempting to move children into the country for illicit purposes.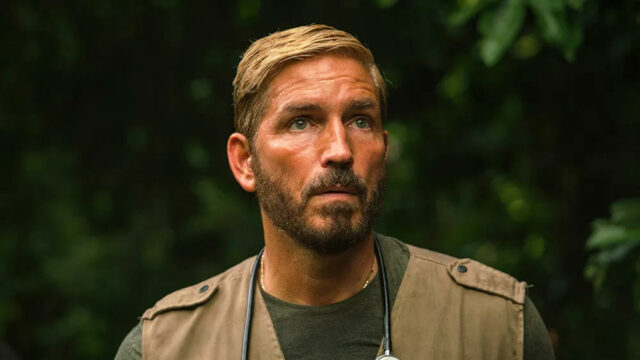 "The movie Sound of Freedom served as an inspiration to me when I was designing the anti-child trafficking provisions in my immigration proposal, the Dignity Act," Salazar said. "My Dignity Act addresses this issue by imposing a minimum penalty of 25 years on those who are convicted of child sex trafficking and giving more rigorous training to Border Patrol agents to spot where those traffickers are. It's time we end this crisis — now."
Of note, Salazar filed the current version of her bill in February, while the film premiered in July. But the movie emerged amid a significant spike in unaccompanied minors crossing the border — 350,000 since the beginning of 2021. Officials believe thousands of those children were victims of trafficking, some of them forced into labor or sexual exploitation.
The Dignity Act would require DNA tests before children entering the U.S. unaccompanied to be returned to adults afterward. It would also direct more resources to train Border Patrol agents to spot the signs of human trafficking.
The legislation also would provide for trying to disrupt routes in Latin America where trafficking is known to take place.
On this day
Sept. 19, 1796 — "George Washington published farewell address" via the Virginia Museum of History & Culture — The address was never intended to be spoken; it was planned as a printed piece that would reach thousands of Americans. It continues to be read annually in the U.S. Senate. Washington was not bound by term limits to quit the presidency, and many Americans assumed he would serve for life. His choice to forego a third term set an important precedent for future presidents. Equally significant was his decision to present to his fellow citizens a farewell address that would record his understanding of his achievements upon leaving the presidency and his outlook for the new nation.
Sept. 19, 2017 — "In U.N. speech, Donald Trump threatens to 'totally destroy North Korea'" via The Washington Post — Trump warned the world faces "great peril" from rogue regimes with powerful weapons and terrorists with expanding reach across the globe, and called on fellow leaders to join the United States in the fight to defeat what he called failed or murderous ideologies and "loser terrorists." "We meet at a time of immense promise and great peril," Trump said in his maiden address to more than 150 international delegations at the annual U.N. General Assembly. "It is up to us whether we will lift the world to new heights or let it fall into a valley of disrepair."
___
Delegation is published by Peter Schorsch, compiled by Jacob Ogles, edited and assembled by Phil Ammann and Ryan Nicol, with contributions by Anne Geggis.