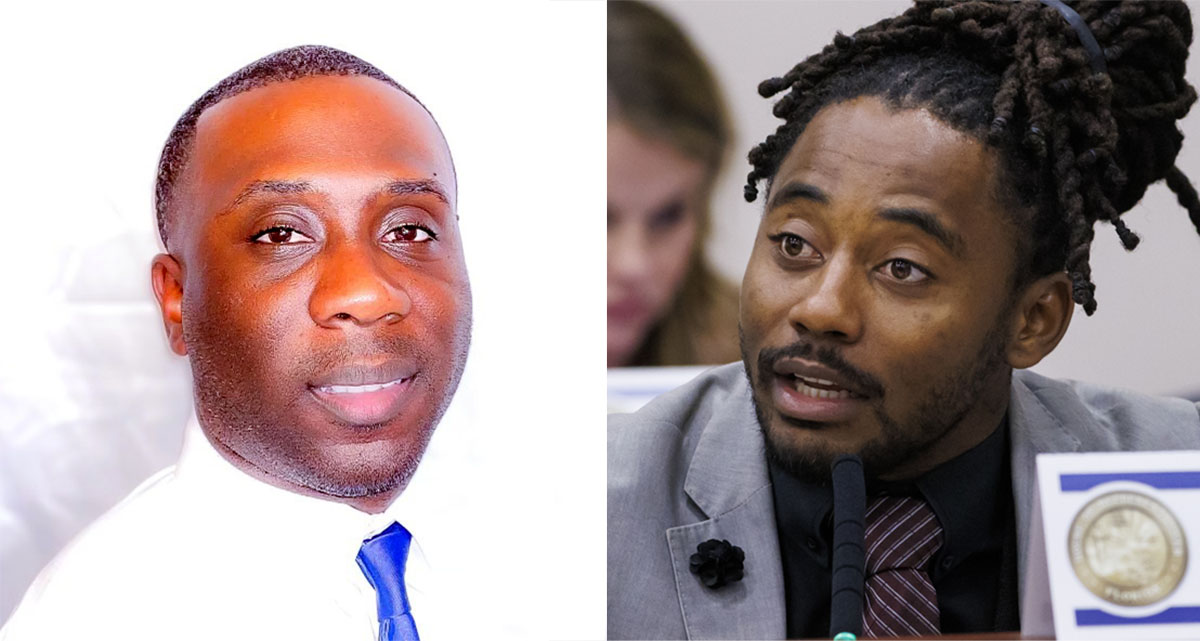 The seat representing HD 99 hasn't drawn a Republican candidate in more than 10 years.
A first-time candidate with a fledgling nonprofit is giving a fellow Democrat, Rep. Daryl Campbell, a Primary battle in a central, inland Broward County House district.
Joshauwa Brown in 2020 started Step Up! Inc., a nonprofit that aims to "empower underprivileged individuals in the community to overcome hardships through human services and advocacy." It's focused on housing and education and he wants to see his district get more resources for those items and a lot more.
House District 99, one of the bluest in the state, is an inland district that covers Lazy Lake and parts of Oakland Park, Plantation, unincorporated Fort Lauderdale and Wilton Manors. The area needs more attention in terms of state funding for improvement, and Brown believes he has the experience to do it.
"We want to go out and get the resources so that (House) District 99 can be as thriving as (House) District 100," he said. Brown there referenced the district that Republican Rep. Chip LaMarca represents, encompassing Hillsboro Beach, Lighthouse Point and coastal sections of Deerfield Beach, Pompano Beach and the north end of Fort Lauderdale.
Brown worked as a job coach at Broward County Public Schools until being released from his position during the pandemic, records show.
Campbell, a mental health therapist with a Master of Social Work degree who served his first full Session this year, agrees that his district needs more resources. But he doesn't believe that Brown, whom he's never met, is doing it correctly.
"I would suggest my opponent file against a Republican rather than a Democrat because we're fighting for the same thing," said Campbell, who won his seat in a 2022 Special Primary Election. He wasn't seated until after the 2022 Session began, and a paperwork holdup was resolved.
Campbell co-sponsored a bill requiring state agencies to do more analysis of how sickle cell patients are using Medicaid services with an eye toward improvement and represented an investment of more than $1 million for implementation in its first year. Lawmakers supported the move, and Gov. Ron DeSantis signed the Senate companion measure (SB 1352).
"One of the biggest things that I've learned, once I started, once I got elected, is that I represent a district, and I also represent Floridians as well," Campbell said. "And so, we're fighting every battle, every year, to ensure that we bring home as many resources as we possibly can."
Brown, who graduated from Stranahan High School but not college, envisions securing state funding dedicated to improving drainage in the district, stopping flooding, and improving its overall appearance and opportunities for youth.
"Small mom-and-pop organizations are on the front lines, the heartbeat of the community, so they know where the dollars … need to go," he said.
He's currently serving on the Broward County Central Community Advisory Board and on the housing committee of the Broward County Reentry Coalition, which helps people returning to society after incarceration.
The Democratic Primary will take place on Aug. 20.