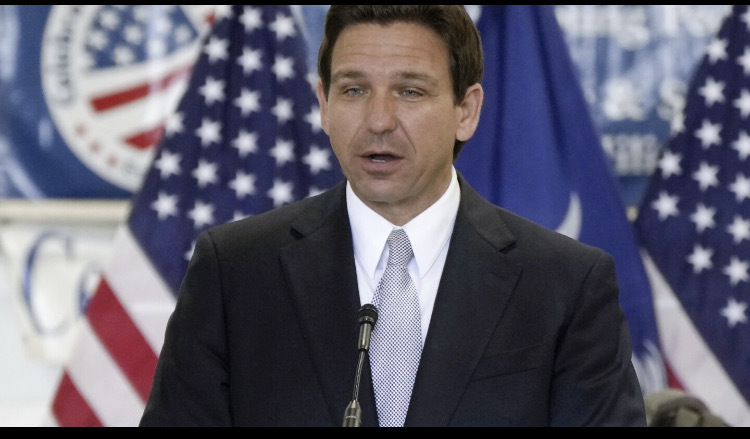 The Governor is nearly 50 points behind Donald Trump.
For the superstitious, the number 13 is unlucky … and when followed by a percentage mark, it's not great for political campaigns either, as Ron DeSantis may be realizing.
The Sept. 19 Morning Consult national tracking poll update finds the Governor with 13% support nationally, 46 points behind Donald Trump and just three points ahead of Vivek Ramaswamy.
This represents a low point for DeSantis' support and is among the most significant leads for Trump since tracking began in December 2022.
Momentum seems to be with a candidate in the mid-single digits among the 3,404 Republicans polled between Sept. 15 and 17.
"Former South Carolina Gov. Nikki Haley is backed by 6% of the GOP's expected electorate, outpacing former Vice President Mike Pence for the fourth-place spot behind entrepreneur Vivek Ramaswamy, who's backed by 10% of the party's Primary voters," the polling memo asserts.
Turning to second-choice candidates, DeSantis is still the plurality draw for Trumpers.
"DeSantis is the second choice of 33% of potential GOP Primary voters who back Trump, while 38% of the Florida Governor's supporters view Trump as their top backup option. Ramaswamy is the second choice of 24% of Trump supporters and 15% of DeSantis backers. 16% of Trump's supporters, who represent about 10% of all potential GOP Primary voters, say they do not know where their loyalties would fall if Trump weren't in the race."
This poll accords with the Race to the White House national average, which shows Trump ahead of DeSantis 56% to 13%. DeSantis is on track for 94 delegates if the race stays crowded, and 212 if the field narrows after Nevada votes.