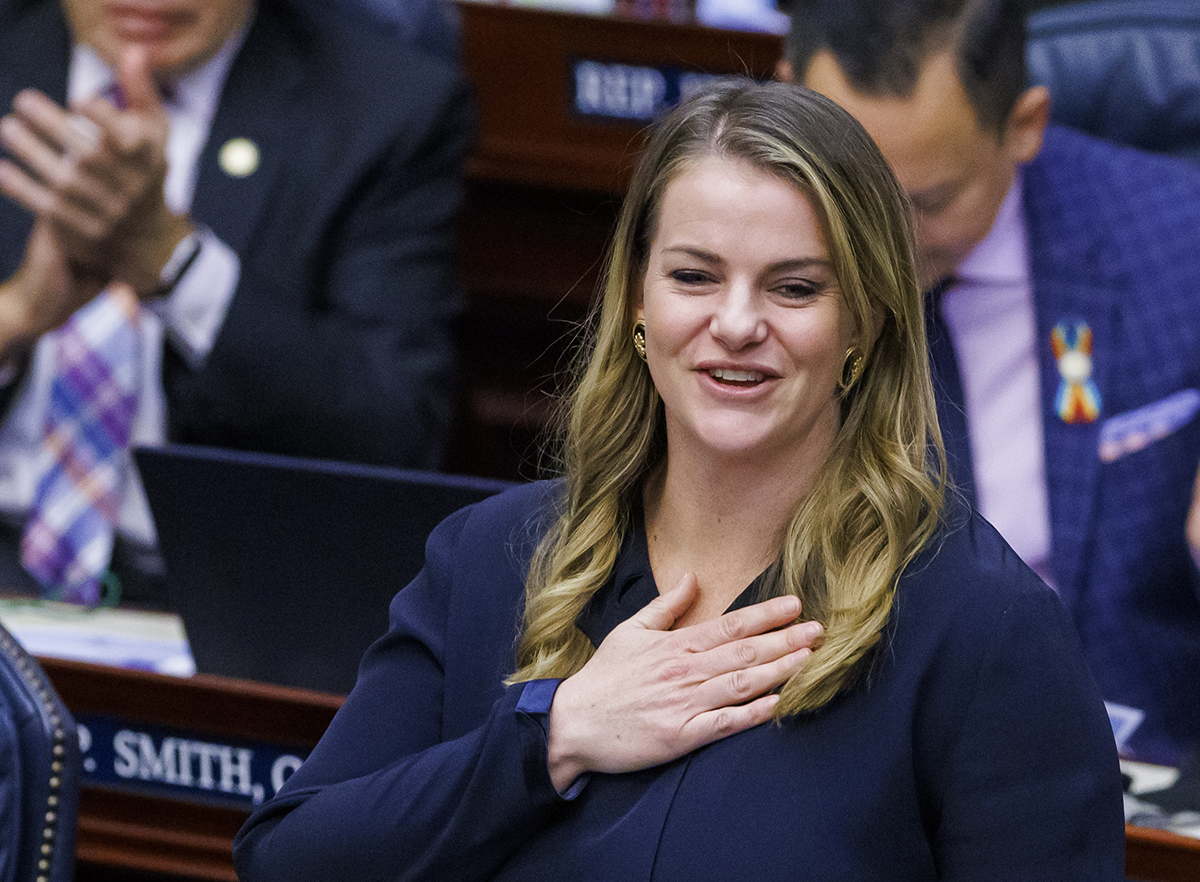 'Do you see yourself as whistleblowers?'
Florida House members seemed perplexed when they realized that an oversight board is practically powerless to monitor the state's massive transportation agency.
On Tuesday, lawmakers posed tough existential questions to Florida Transportation Commission (FTC) Executive Director Ralph Yoder, who appeared before the House Transportation and Modals Committee to deliver what on paper looked like an uncontroversial update. But the meeting featured members from both parties turning critical of the FTC and FDOT, both under Gov. Ron DeSantis' purview, a day after House Speaker-Designate Daniel Perez described the Legislature as the "first branch" during a ceremony that DeSantis skipped altogether.
The FTC is a creature of statute with the stated mission of "maintaining oversight and public accountability" for the Florida Department of Transportation (FDOT). Committee Chair Fiona McFarland wondered if the FTC could fulfill that responsibility, a hard line of inquiry for a public meeting.
McFarland, a Sarasota Republican, asked Yoder whether there are "consequences" when the FTC observes something trending poorly at FDOT.
There isn't, Yoder said. Instead, the FTC is concerned more with "awareness" than reprimand.
"There are times that [FDOT] doesn't meet the measure, and they have very legitimate reasons that led to that measure not being met," Yoder explained. He said the monitoring process is more of a "collaboration." 
McFarland also asked, hypothetically, if the FTC had the power to review FDOT Secretary Jared Perdue's performance.
Noting that DeSantis appointed Perdue, Yoder called the concept "interesting."
The presentation also turned tense when Rep. Anna Eskamani revived a prior controversy involving the oversight board. The Orlando Democrat referenced the resignation of former FTC Executive Director Teddi Pitts, who in 2019 sued FTC and FDOT personnel, alleging in part that she was forced to resign after flagging a $5.5 billion irregularity at FDOT.
"Do you see yourself as whistleblowers?" Eskamani asked. Yoder replied that the FTC focuses more on "oversight" than whistleblowing. 
"We haven't seen mismanagement or misuse of the funds," Yoder said. "If there were, it would show up. It's incumbent on us to make sure that's public knowledge, and it's something we look for."
The criticism didn't stop there, with lawmakers all but telling the FTC to do more around the state.
In its defense, the regulators are short-staffed. There are currently two vacancies on the nine-member FTC, something brought up by state Rep. David Smith, a Winter Springs Republican, who suggested the state should be more eager to fill those roles.
"You're right, nine is better than seven," Yoder said, regarding the two empty seats.