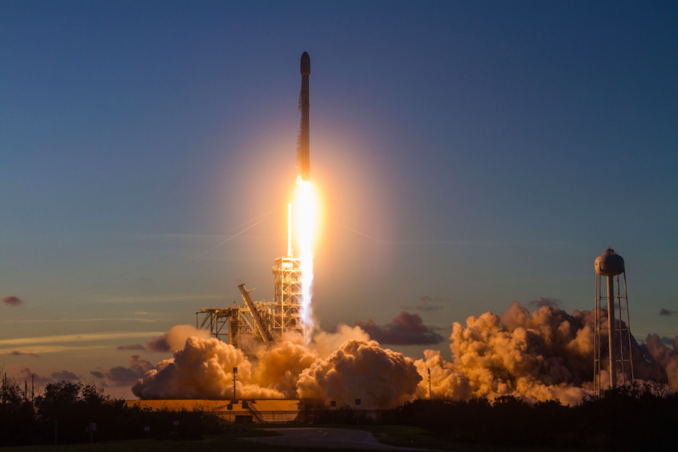 Robert Long, a retired colonel, will earn $350K annually to lead the special economic development district.
A new era is being launched at Space Florida as a retired Space Force colonel is selected to lead the state's space industry development district.
Robert A. Long is the new president and CEO of Space Florida, taking over from Frank DiBello, who led Space Florida since 2009.
Long, who won the unanimous approval of the entity's Board of Directors after a 10-minute update Tuesday, will be paid $350,000 a year, a $25,000 bump over DiBello's salary, the Orlando Sentinel reported.
Lt. Gov. Jeanette Nuñez, who leads Space Florida's board, cited Long's vision for continuing to raise the state's profile in the space industry. A report earlier this year found it could soon account for $1 billion in economic activity annually.
"Throughout the selection process, Col. Long laid out a compelling long-term vision that will ensure Florida's dominance in the space industry," Nuñez said in a prepared statement noting that the space industry has a part in business, research and development, national defense, manufacturing, and workforce development.
"As Florida's aerospace ecosystem continues to rapidly grow, I am confident that Col. Long will serve the state with great distinction and use his proven track record and visionary leadership to propel Space Florida into a new era," Nuñez said.
Long most recently served as commander at Space Launch Delta 30 and Western Launch and Test Range at Vandenberg Space Force Base, where the United Launch Alliance sends off secret government payloads, Air Force intercontinental ballistic missile tests, and SpaceX commercial flights. The California base is often mentioned as having the second-busiest launch schedule, after Cape Canaveral Space Force Station.
Long has been in operational staff and command assignments in intercontinental ballistic missiles, satellites, and launch operations, according to the news release announcing his appointment.
At Vandenberg, Long oversaw $8.4 billion in assets and a $280 million annual budget, military installations across more than 118,000 acres, and more than 11,000 military, civilian, and contractor personnel, according to his Space Force biography.
Long cited the historic role that the state's east coast has played in rocketing humanity into outer space.
"I look forward to working alongside the exceptional Space Florida team and our stakeholders and partners to solidify Florida as the global leader for aerospace commerce," he said in a prepared statement. "From infrastructure improvements and business development to spaceport operations, I am committed to driving the future of the industry here where it all began more than 70 years ago."
The College of Naval Command and Staff, School for Advanced Air and Space Studies and Eisenhower School graduate has worked in various roles. They include the National Reconnaissance Office, the Department of Defense Executive Agent for Space Staff, and the Office of the Under Secretary of Defense for Research & Engineering, the release said.
Two months ago, he ended 26 years in uniform, according to his LinkedIn page.