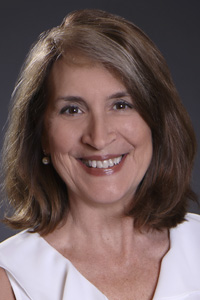 More than 500,000 teachers and school personnel have been trained in Youth Mental Health First Aid
Across the country and throughout Florida, too many of our young people are living in crisis. In 2022, nearly 48% of Florida high school students and nearly 47% of middle school students reported feeling "depressed or sad on most days."
This is a crisis which requires a comprehensive response to ensure our young people have the resiliency skills they need and, when appropriate, that they can access quality mental health and substance use treatment to get better.  A critical first step is to ensure adults recognize the signs and symptoms of someone who needs help.
Youth Mental Health First Aid (YMHFA) does just that. When parents, family members, caregivers, teachers and school personnel are trained in YMHFA, they learn how to help a young person who may be experiencing a mental health or substance use challenge or is in crisis. The course emphasizes the importance of early intervention and the involvement of parents and other trusted adults.  And it teaches adults how to help connect a young person with help.
The Florida Behavioral Health Association, applauds Talkable Communities, a collaboration of five nonprofit community behavioral health centers in northern Florida, that connect people to free mental wellness education, including YMHFA. So far, the program has trained nearly 1,500 adults in YMHFA.
In total, more than half a million Florida teachers and school personnel have been trained in YMHFA and nearly 200,000 were trained in just the past two school years (FY 2022 and 2023).
That means that every student at every public school in our state now likely has someone they know who is trained to help. It could be a teacher or administrator, a coach or bus driver, a custodian or food service worker. Someone around them knows how to recognize the signs and symptoms, how to have an important conversation, and how to connect that young person with help. And together with recently established resources like the 988 Suicide and Crisis Lifeline, kids in Florida have a stronger network of support than ever before.
Thanks to the support and commitment of the Florida Legislature, Governor Ron DeSantis, and First Lady Casey DeSantis, our state is leading the way in supporting youth mental health.
Florida has the most school personnel trained in YMHFA in the nation. While that is a huge step forward it's equally important that parents and youth know where to go for help if they need it.
I know that YMHFA changes lives and communities. But we cannot stop there.
So,  as parents, students and teachers wrap up the first few weeks of school, my homework assignment to every Floridian is this: find out about the mental health resources in your community. Make sure you know where you can go for help – for you or someone you love. And encourage your local and state officials to continue working to ensure everyone has access to the mental health and substance use care they need. Together, we can make the great state of Florida even greater.
____
Melanie Brown-Woofter is the president/CEO of the Florida Behavioral Health Association (FBHA), a nonprofit organization representing community mental health and substance use treatment providers statewide.