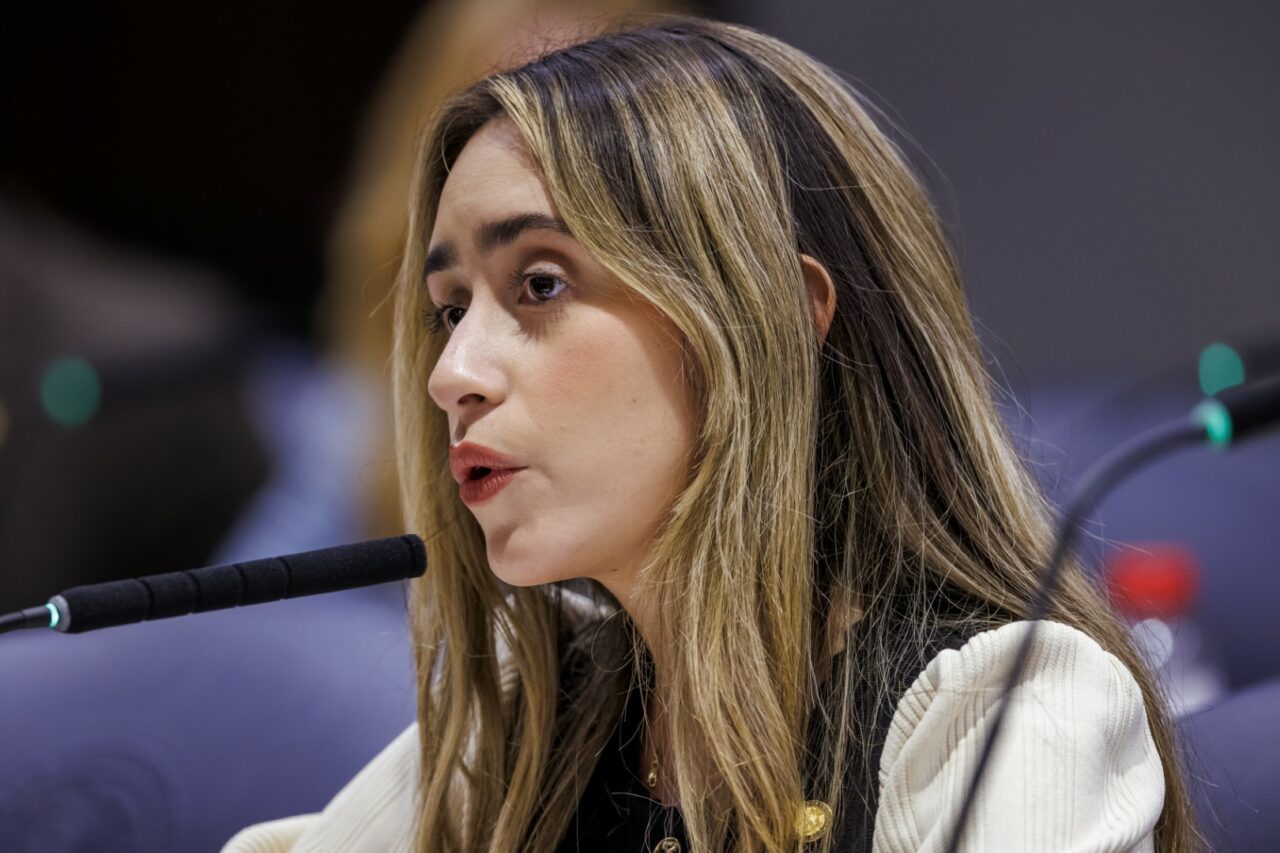 Nicolas Frevola said the lawmaker wrongly accused him of trying to run her down with a car.
A legislative staffer has sued state Rep. Carolina Amesty for defamation. The lawsuit comes months after the Windermere Republican accused him of trying to run over her with a car.
Nicolas Frevola, a former staffer for state Rep. Fabian Basabe, filed a lawsuit in Leon County court seeking $50,000 in damages. Frevola said in the lawsuit Amesty falsely leveled accusations against him to his boss, months after Amesty defeated Frevola's mother Janette Frevola in a state House Primary. Amesty went on to win election in House District 45.
Amesty said she could not discuss allegations in detail based on the lawsuit.
"I am concerned this young man may have been given bad advice about using courts for publicity and other political purposes," she said. "Since I am referring this matter to legal counsel, I will not go into additional details at this time. Ultimately, this meritless lawsuit will be addressed by lawyers in court; its frivolity will not distract me. My focus is on delivering legislative results that benefit my community."
Amesty months ago alleged Frevola tried to run her down during the Primary campaign. According to Frevola's lawsuit, he first heard of the accusation from Basabe, a Miami Beach Republican, who initially did not share Amesty's name.
A day after Basabe informed Frevola of the accusation, the lawsuit said Amesty called the aide "into her office, shut the door behind them, and again accused Plaintiff of threatening her and trying to run her over while he was driving a white car."
Frevola denied the accusation vehemently at the time, the lawsuit said, and said he drove a silver Cadillac ATS. He claims that after the conversation, she walked out of the office with Frevola and to her own aide, Victoria Estrada, then loudly stated "Victoria, Nick and I are good, everything is taken care of, it was a misunderstanding and we are all good."
Of note, Frevola sued Basabe in July, accusing the lawmaker of slapping him at an event the day of Gov. Ron DeSantis' second inaguration, and of creating a sexually charged and hostile work environment. A House investigation determined there was "inconclusive" evidence to back up Frevola's accusation. The lawsuit, filed by Frevola and co-worker Jacob Cutbirth, also alleges Basabe slapped Frevola's behind while the two were on an elementary school visit after telling the aide "I want all of that butt."
Notably, Frevola's lawsuit against Amesty said she went to House leadership with her accusations after the slapping incident. The aide said Basabe pulled him aside to Speaker Paul Renner's office in March, where the accusations from Amesty were discussed with Renner's Chief of Staff, Allison Carter.
According to the lawsuit, Carter then called Frevola into a private meeting to address the complaints. "You have one shot at keeping your job and this better not come again or I will personally fire you," Carter told Frevola, according to the complaint. She later said it was her job to "protect the integrity of this institution and its members.
The series of events prompted Frevola and his mother, who worked at the time as a secretary in the House General Counsel office, to take  their concerns to the Florida Senate. The two met with Sen. Jason Pizzo, a Miami Shores Democrat. He brought the issue to Senate President Kathleen Passidomo, a Naples Republican. The matter was ultimately directed back to Renner's office, which hired a law firm to investigate Frevola's accusations against Basabe but not Amesty.
The House has since reassigned Frevola. Initially, leadership considered assigning him to another South Florida lawmaker, but amid concerns that would lead to more contact with Basabe, he was instead assigned to House District 35. That's former state Rep. Fred Hawkins' old seat, but it remains vacant since the St. Cloud Republican resigned to become President of South Florida State College. The district neighbors Amesty's.
The lawsuit alleged the series of events smeared the aide's reputation at an early stage of his career.
"Plaintiff is a 26-year-old male who has recently embarked on his life journey," the lawsuit states. "Defendant's false, defamatory statements which she told to numerous others are bound to have long-lasting consequences for him, adversely affecting his professional reputation and prospects for future employment opportunities."
The suit accused Amesty of falsely slandering and libeling Frevola. Beyond the fact that "few good, decent, or honorable" people would hire someone accused of trying to run down a lawmaker, Frevola claims the series of events this year humiliated and embarrassed him, creating mental anguish.