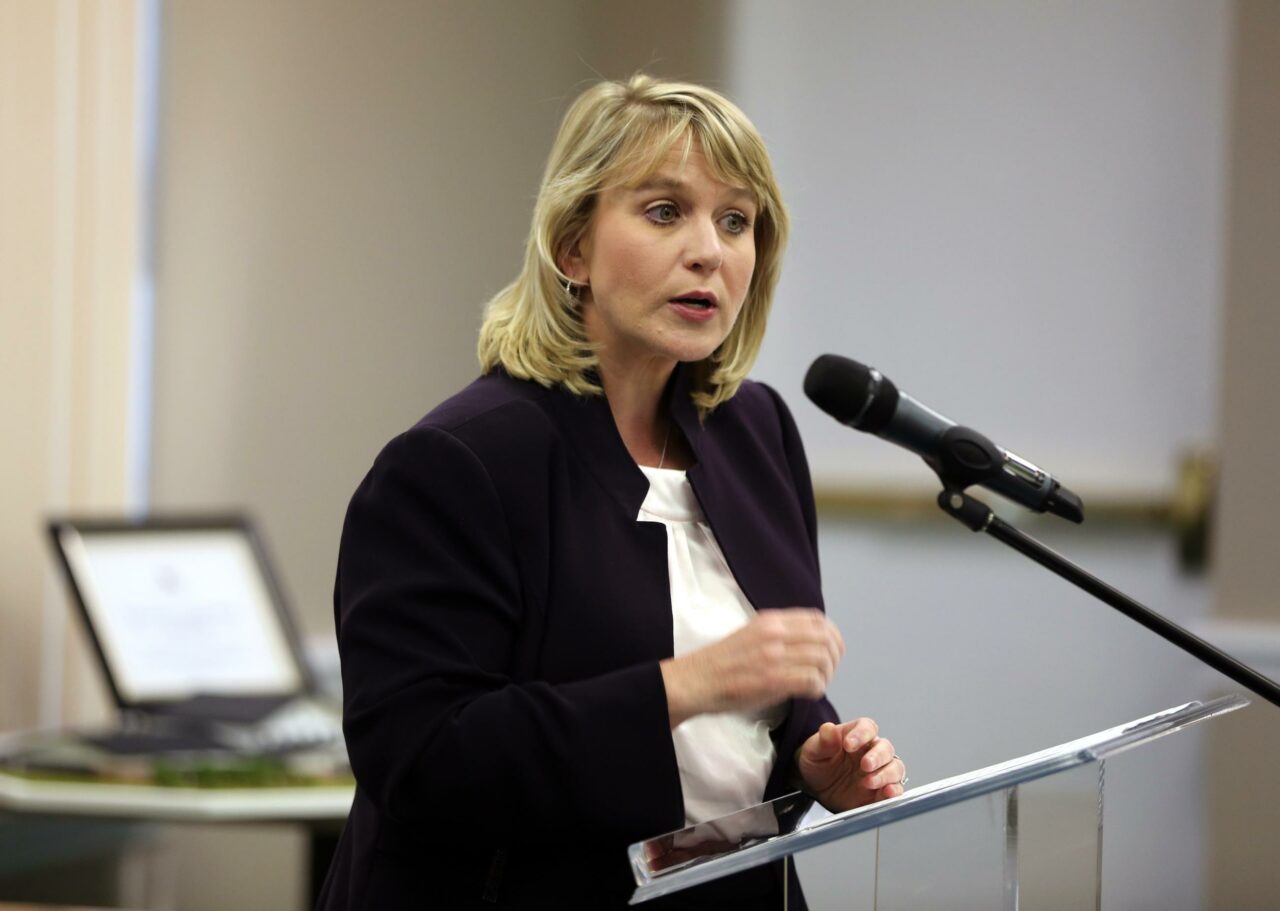 Officials didn't mince words in announcing the arrests.
Following an investigation into a nonprofit focused on domestic violence, Florida Department of Law Enforcement (FDLE) officials announced the arrest of one of the nonprofit's leaders and the issuing of an active warrant for another.
Leaders of the now-dissolved Florida Coalition Against Domestic Violence (FCADV), Tiffany Carr and Patricia Duarte, are charged with organizing a scheme to defraud, grand theft and official misconduct. The FDLE arrested Duarte and issued a warrant for Carr. The criminal charges come after a civil investigation settled with the state in 2021.
Carr was the CEO of the nonprofit and Duarte was the Chief Financial Officer. FDLE said its investigation revealed that the two fraudulently awarded themselves personal time off using millions of dollars intended to help domestic violence shelters across the state.
Attorney General Ashley Moody announced the charges in a prepared statement.
"These officials were entrusted to run an organization to assist those seeking a safe haven from abuse," Moody said. "Instead of ensuring state funds went to help those in need, they schemed together to steal more than $3.7 million for grossly inflated salaries and vacations."
Duarte and Carr reportedly settled a series of lawsuits related to the same conduct in 2021.
FDLE Commissioner Mark Glass credited the Department of Children and Families with assisting in the investigation. He slammed the two former executives for their "selfishness" and "greed" in the face of victims of domestic violence.
"Non-profit organizations exist to improve the lives of others, but during our investigation, it became clear the only thing these FCADV executives were serving were each other," Glass said.
The Legislature established the coalition in 2012. Following the initial investigation, DeSantis dissolved the organization.