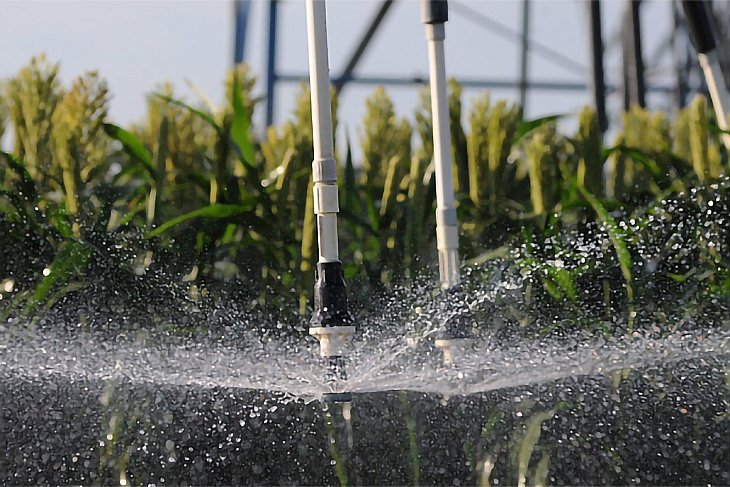 But there are a few strings attached to the money.
The state is set to shoulder some of the costs of work undertaken by Florida farmers in the wake of Hurricane Idalia.
Agriculture Commissioner Wilton Simpson rolled out an expense-sharing program that will reimburse select producers who — as a result of Idalia — are making repairs to existing irrigation systems. Eligibility will depend in part on the nature of the repairs, insurance status, management practices and each farm's compliance with certain regulations.
Simpson, a Republican, said in a statement that the Category 4 storm caused "widespread" agriculture losses, including "severe damage to agricultural infrastructure." He said the cost-share program will help those "hardest hit" by the storm, which made landfall in August near Florida's Big Bend region.
"While this targeted program will not be able to support every impacted agricultural producer, it is another important recovery resource," Simpson said. "I will continue working with local, state, and federal partners to ensure that impacted producers have access to the recovery resources they deserve."
Details for the program are available here and summarized below.
The cost-sharing program offers a reimbursement rate of up to 75% for qualifying projects, practices and equipment. No single farmer or business will get more than $150,000 under the program.
The state also won't reimburse for a repair or replacement that was fully insured.
Money will only flow to those who are eligible. Requirements include: 1) operations in a severely impacted county; 2) enrollment in applicable Florida Department of Agriculture and Consumer Services (FDACS) best management practices program; 3) compliance with state and federal regulations, including water use permits for pivot locations; and 4) a commitment to minimal tillage and conservation-based practices.
Any repairs would also need to "target water and nutrient savings, with a commitment of a five-year contract by the producer or entity to ensure long-term water and nutrient conservation benefits over the irrigation system's twenty-year lifespan," according to a press release from FDACS.
Simpson has said previously that he expects specific statistics about Idalia to unfold in the coming weeks. Outside the Cabinet, the Legislature is tackling the storm topic with committees in each chamber specifically focused on hurricanes.