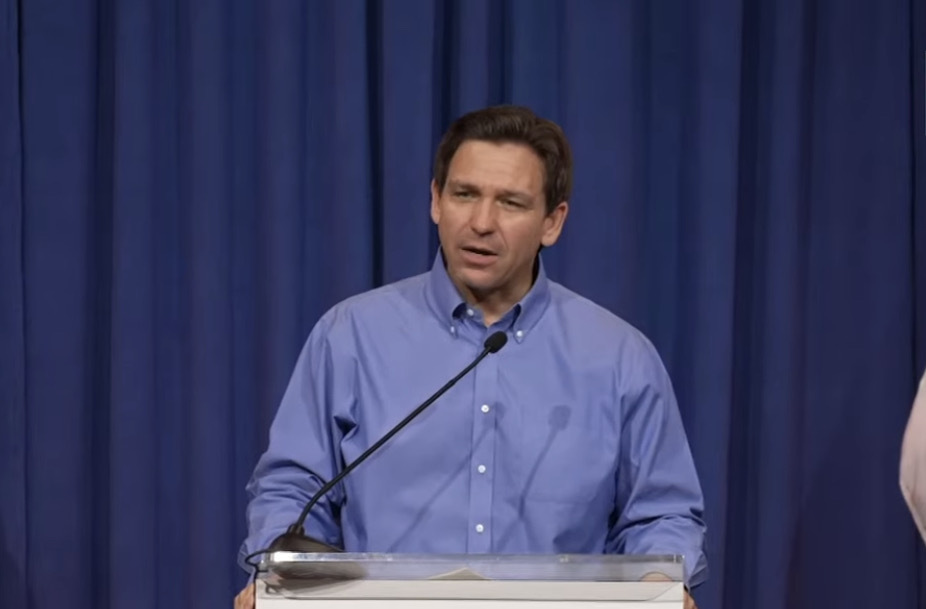 'Trump has expanded his lead over DeSantis. DeSantis continues his backwards slide.'
A new survey shows Ron DeSantis may be no threat to Donald Trump in Iowa, but the Florida Governor is at least holding on to the second-place spot.
Otherwise, though, the pollsters note it's a "very bleak picture" for DeSantis' campaign.
The survey of 500 likely voters, conducted Sept. 17-19 by the Trump-friendly Fabrizio Lee, shows DeSantis at 15%, 30 points behind Trump. It's the second poll in recent days showing DeSantis at 15%.
DeSantis has lost 3 points since the July administration of the poll, and he's now just 2 points ahead of Nikki Haley (13%), who gained 3 points since the last time this poll was in the field.
"Nearly halfway through the 60-day do-or-die turnaround deadline set by Never Back Down (NBD) Chief Strategist Jeff Roe as reported in the New York Times, this data paints a very bleak picture for Team DeSantis," the pollsters write in a memo accompanying these results.
"Despite NBD's latest assault on the Iowa airwaves, former President Trump has expanded his lead over DeSantis. DeSantis continues his backwards slide, and worse, finds himself in a statistical tie for 2nd place with a surging Nikki Haley."
The pollsters continue pushing the narrative of DeSantis-Haley parity throughout the memo.
"The bigger nightmare for DeSantis is, having slipped into 3rd or 4th place in some other early state polling, he now finds himself locked in a dogfight with Nikki Haley for 2nd place here in Iowa."
The memo also notes that only 2 in 5 DeSantis voters are firmly committed to their candidate.
"While NBD and DeSantis have put all their eggs in the 'stone cold dead' message basket, it appears that the only thing stone cold dead is DeSantis' campaign," the memo continues.
"Millions and millions have been spent by NBD on media, mail, phones, and door knocking, yet since DeSantis' entry in the race he has slipped even further behind President Trump who now leads by 30 points. Worse for DeSantis is he is now in a dog fight for 2nd place and in real danger of slipping into 3rd in a state he desperately needs to win."
DeSantis, as we've reported, is confident in his Iowa strategy.
During an interview on KCCI, DeSantis said his Hawkeye State struggles against Trump are because the Florida Governor is a "new kid on the block" against a former President with "unrivaled name identification."
"We're still how many months away; people haven't even made final decisions yet. I mean, I think it's unrealistic to think that somehow you sew it up four or five months ahead of the Iowa caucuses," DeSantis said. "He comes into this with unrivaled name identification; people know him."
"I'm a new kid on the block. I mean, I think people appreciate what we've done in Florida, but they don't know that much about it, and so we are able to inform that," he added.
Though polls suggest DeSantis isn't especially competitive with Trump, the Governor is undaunted, calling himself a "clear second under any metric."
"Everybody else is in single digits," DeSantis said on the Rubin Report. "I wouldn't trade places with anyone in Iowa right now."