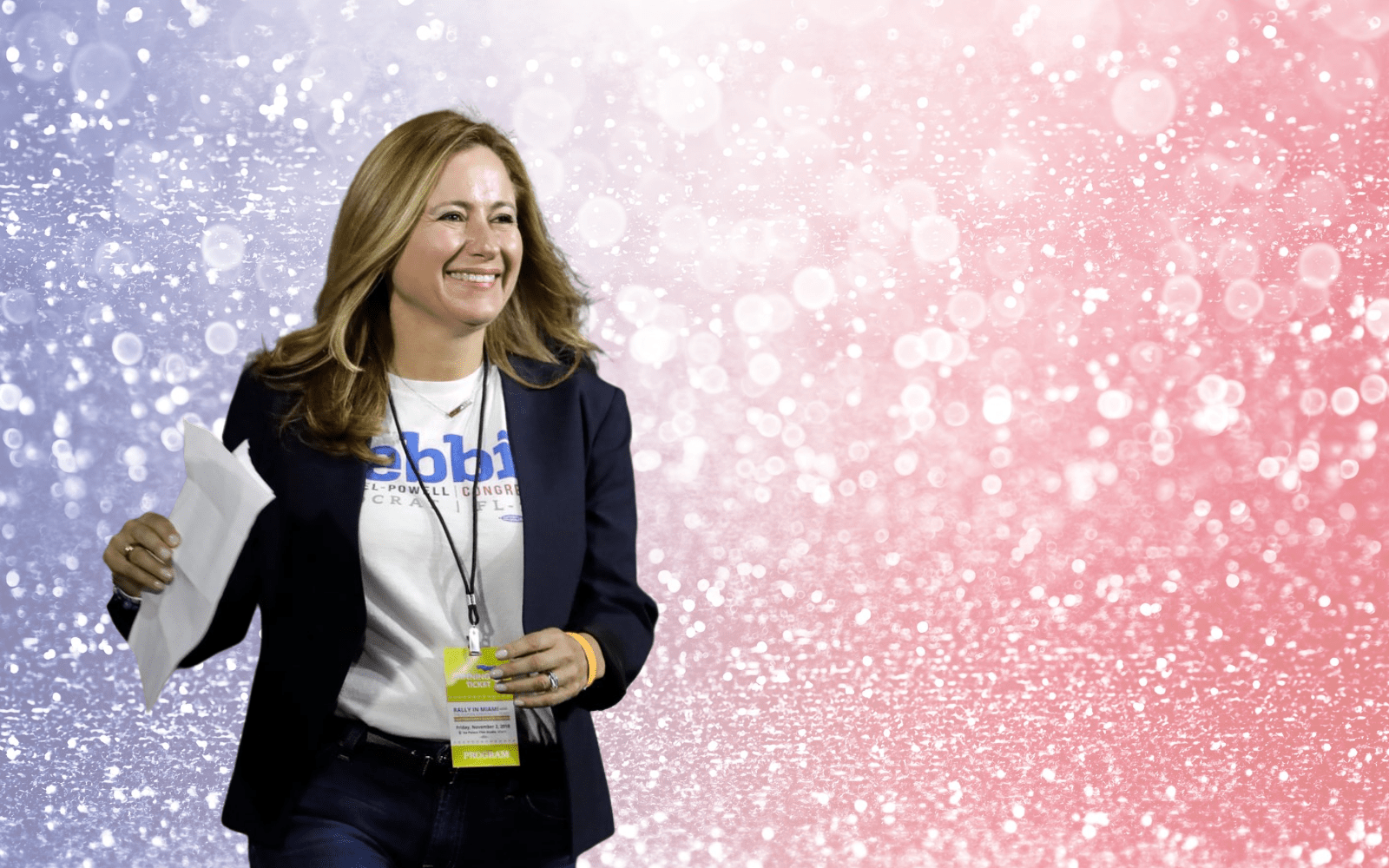 Kathy Castor, Lois Frankel, Maxwell Frost and Debbie Wasserman Schultz are all backing the former Representative.
Half the Democrats in Florida's congressional delegation agree on who should be the party nominee for U.S. Senate next year.
U.S. Reps. Kathy Castor, Lois Frankel, Maxwell Frost and Debbie Wasserman Schultz are endorsing former U.S. Rep. Debbie Mucarsel-Powell, a Miami Democrat.
Wasserman Schultz, the longest-serving Democrat in the delegation, served with Mucarsel-Powell when the Senate candidate was a member of the U.S. House.
"I've stood side-by-side with Debbie as she fought in the halls of Congress and in our South Florida communities, so I know she's a tireless defender of Floridians' freedoms and works nonstop to make our state a more affordable, safer place to live," Wasserman Schultz said, noting Mucarsel-Powell's work on gun safety issues with Giffords.
"As our nation faces senseless gun violence day after day, I have total confidence that Debbie will stand up to the NRA (National Rifle Association) — because she does it every day. And unlike Florida's Republican Senator on the 2024 ballot, Debbie would never — ever — jeopardize the Social Security and Medicare system our seniors rely upon. I'm very proud to endorse Debbie for her campaign for Senate, and I look forward to working with her again in our nation's capital to deliver for all Floridians."
Castor, a Tampa Democrat, and Frankel, a West Palm Beach Democrat, also served in the delegation when Mucarsel-Powell was there, from 2019 to 2021.
"I'm so proud to endorse my friend Debbie Mucarsel-Powell in her run for Senate. Florida needs leaders who put our state first and will roll up their sleeves to solve the crises we are facing, from our climate to our economy," Castor said. "I worked with Debbie in the halls of Congress to deliver for our state, and I know she's the right person to move Florida forward in 2024."
Frankel alluded to the South Florida Democrats' time as colleagues in the House as well.
"I know Debbie Mucarsel-Powell. I've seen first hand that nothing stops her from fighting for her people," she said. "Debbie wrote the bill to expand Medicare for the millions of Floridians who rely on it. But Rick Scott wrote the plan to end Medicare and Social Security — turning his back on Floridians — and that's why Debbie will be Florida's next U.S. Senator."
Frost, who just won election last year, didn't serve with Mucarsel-Powell, but has been active for years in activism supporting gun control.
"I'm excited to endorse Debbie Mucarsel-Powell for U.S. Senate," the Orlando Democrat said.
"The next decade of elections will determine whether our Democracy is protected. The 2024 Florida Senate race is paramount in our struggle to protect our rights and freedom. Debbie Mucarsel-Powell is a fierce leader who is ready to inspire a grassroots movement in every corner of the state to solve the problems of our time: ending gun violence, fighting the climate crisis, and protecting Social Security, Medicare, and Medicaid."
The endorsements importantly signal that the sitting members intend to rally support for Mucarsel-Powell rather than pondering their own challenges to incumbent U.S. Sen. Rick Scott.
The support also comes while Mucarsel-Powell remains in a Democratic Primary. Former congressional candidate Phil Ehr is running for the nomination and U.S. Rep. Alan Grayson has filed for the seat as well.
Mucarsel-Powell welcomed the support from the sitting House members.
"I'm honored and excited to have the endorsement of so many Florida leaders," she said.
"I'm running for Senate to be a voice for all Floridians, and I look forward to fighting alongside my colleagues to secure our democracy, defend Social Security and Medicare, and protect a woman's right to choose. Rick Scott has put his own self-enrichment ahead of the interests of Floridians — and together, we are going to fire him next November."