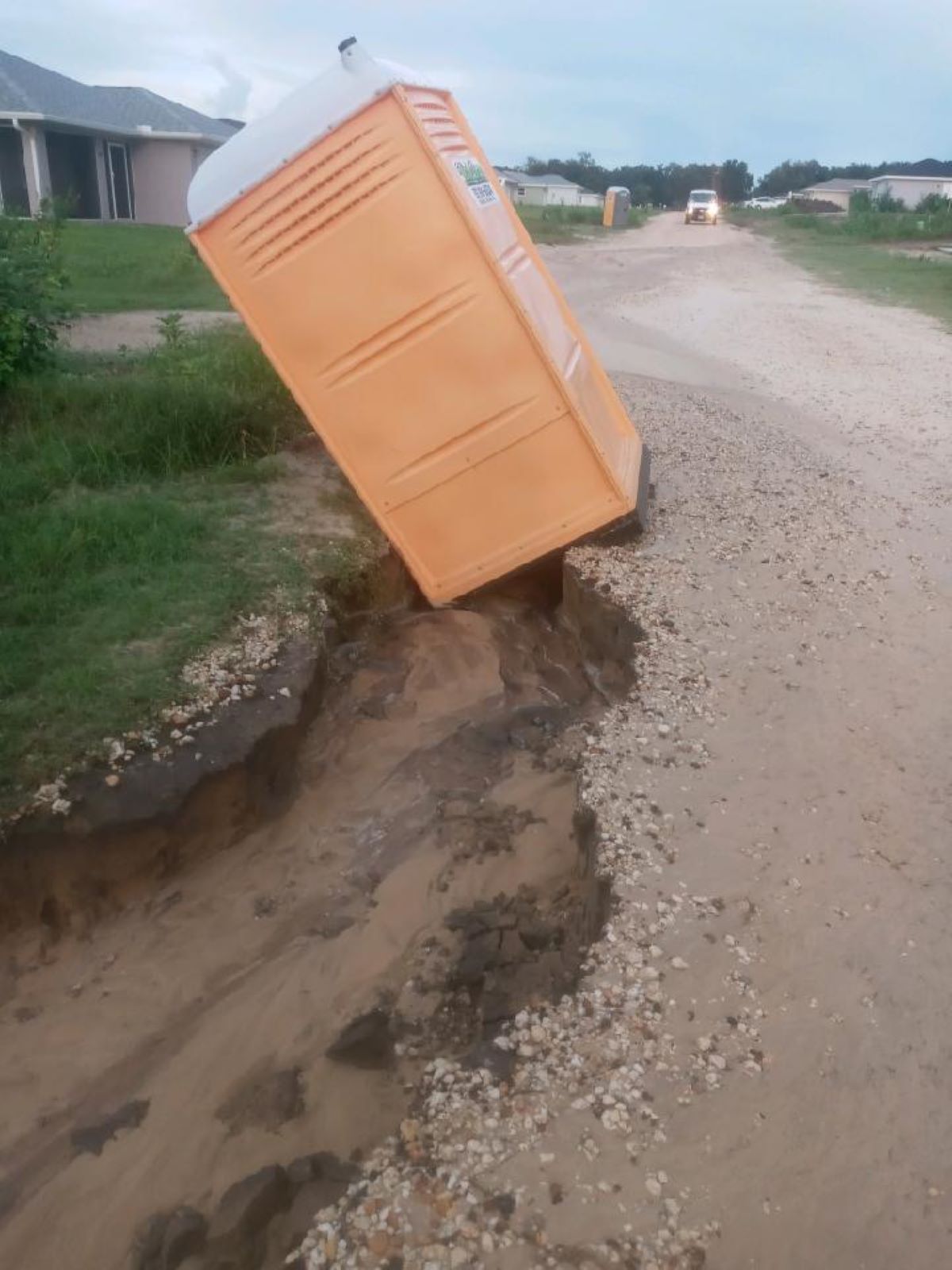 'Holly Davis is a pathological liar who is not interested in your issue at all.'
Few likely know about Inverness Villages 4 outside of Citrus County.
In many ways the 600-home development is like every other one dotting the Florida landscape, with one glaring exception: unpaved public roads. The roads aren't just dirt, they're notorious for turning into muddy bogs in the summer storms. With no street drainage, each cloudburst brings the potential of rainwater creeping into houses.
The original developer is long gone. In its place is a single landowner, Anton Van Usen, who sells lots. An associated company, Van Der Valk Construction, builds the homes.
Residents have implored Citrus County Commissioners to step in with paved roads. The county, particularly Commissioner Holly Davis, accuses Van Usen of being a "bad actor" for leading customers to believe the county will pave the roads when officials have no plans to do so without homeowners paying for them.
The county in April placed a moratorium on new building permits in Inverness Villages 4 to stop Van Usen from selling more lots until the roads and drainage issue is settled.
Van Usen, for his part, called Davis a "pathological liar" and said he's done nothing wrong.
Inverness Villages 4 is a decadeslong headache for Citrus County.
Platted in the 1970s, the developer gave the county $143,600 as a bond toward construction of the roads. While that money was eventually used as a part of a special assessment to pave some streets in the neighborhood, the remaining dirt roads are considered "public," though not publicly maintained.
Van Usen, president of DT Villages Eleven LLC, became owner of 370 of the development's 600 lots in 2006 after foreclosing on a $5.1 million loan to the original developer.
He sued the county over the 1970s agreement, saying the bond obligated the county to pave the roads. A judge in 2016 disagreed, and the tug-of-war between Van Usen and the county continues over who is responsible for the streets.
Residents last year started pressuring Citrus County Commissioners, and Davis in particular, to hold Van Usen accountable for continuing to sell lots for houses on sugar-sand roads.
The county responded with an April moratorium on new home permits in Inverness Villages 4 in an attempt to stop Van Usen from selling lots that could potentially be needed for drainage on a road project.
State environmental regulators have also threatened Van Usen and Van Der Valk Construction with fines for potential violations, including for disturbing gopher tortoises.
Meanwhile, lot owners wanting to build houses are stuck in limbo as the county does not want to lift the moratorium until after the road issue is settled.
One owner sent an email to the county, copied to Van Usen, saying his construction loan for a new home in Inverness Villages 4 is at risk because he can't get a building permit.
Van Usen cast the blame with Davis.
"Holly Davis is a pathological liar who is not interested in your issue at all," he wrote. "The fact that Citrus County does not want to maintain their roads is their choice."
Davis said it's Van Usen who is untruthful.
"You have a developer, Van Usen, who bought a bankrupt development, claims he's 'just a lot owner' to get around the rules about providing roads and drainage, and starts selling lots, often sight unseen, some to foreign buyers, and many to domestic buyers looking for a great deal on their forever retirement home," she said.
"These are people's life savings at risk, their dream home vision turning into a dangerous, flooding, washed-out mess with no school bus and only intermittent mail service."
The county is in the process of studying the costs of paving the remaining roads, which would be borne by homeowners through a municipal services benefit unit, or MSBU, assessment. County officials expect to have that estimate by early October.