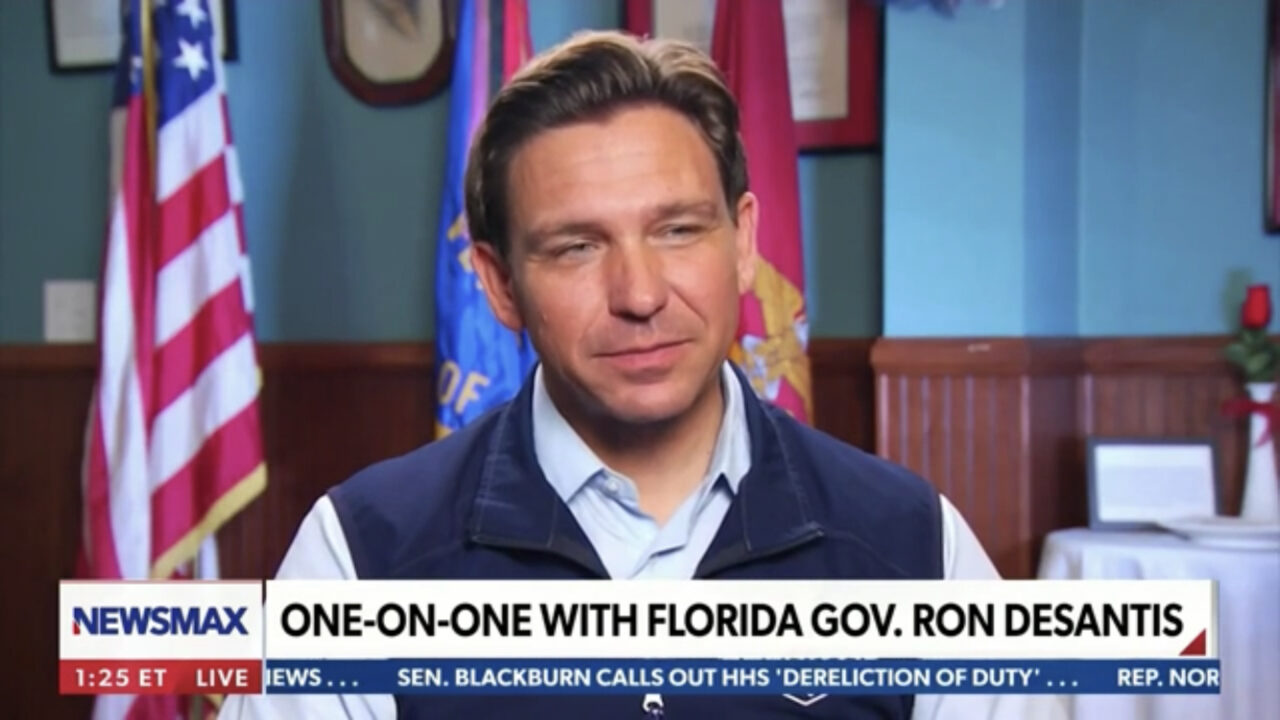 Is ABC News just trying to 'juice a narrative?'
Ron DeSantis isn't buying new polling showing Donald Trump well ahead of Joe Biden.
During a Newsmax interview, the Florida Governor contended an ABC News survey showing Trump ahead 51% to 42% was simply an attempt to "juice a narrative."
"Well, just understand that the media, if he ends up being the nominee, they will not be putting polls out like that. It will be the opposite. I mean, they use this to juice a narrative," DeSantis said.
"That poll had Trump beating Biden with (voters) under 35 by 20 points," DeSantis added. "No Republican has even won that."
The Governor believes that the poll narrative is driven by a media fear of his candidacy.
"I think the corporate press does want Trump to be the nominee. I think you see that in the coverage. I think you see it, how they attack me," DeSantis said.
"But I also think they're trying to get the Democrats to dislodge Biden. They want to show that Biden is weak and they would like to see a Gavin Newsom or somebody else. So I think when the corporate press is doing this, I think people should take it with a grain of salt."
DeSantis, whose decline in polls has continued for months unabated, has made the point before that Trump is not electable in a General Election, particularly if he is convicted in one of his four upcoming trials.
"I think the chance of getting elected President after being convicted of a felony is as close to zero as you can get," said DeSantis on the CBS Evening News earlier this month. "I didn't think even before all this, that the former President should have run again. I mean, I think that there's too many voters (for whom) he's a deal breaker for them."