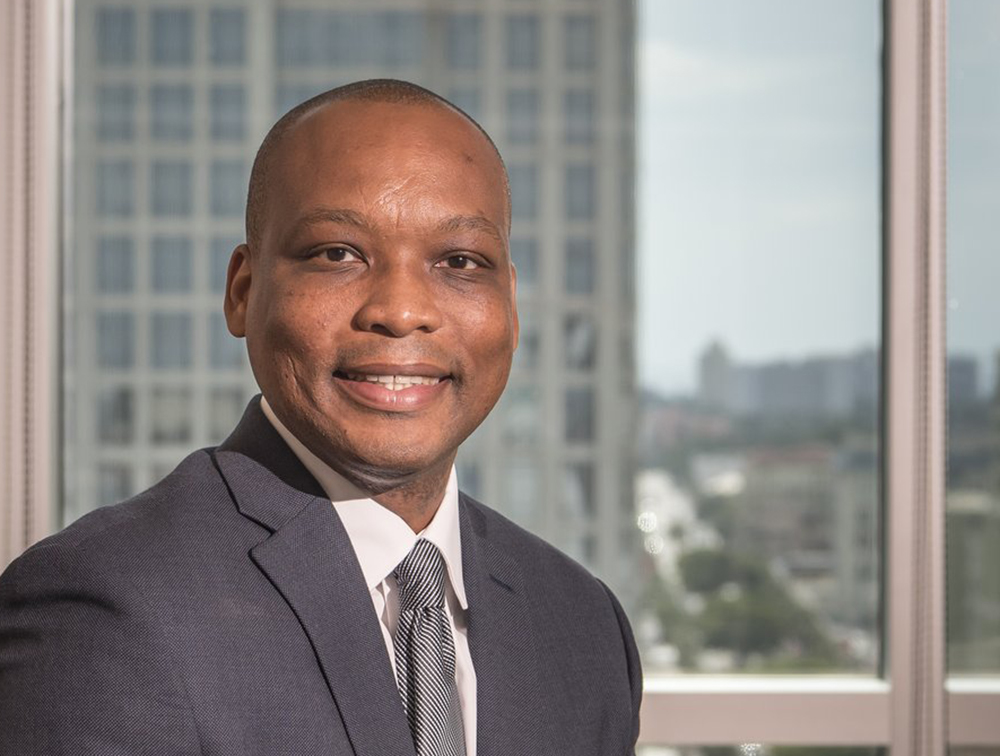 Gregory Haile started working at the college in 2011 as general counsel.
Ending weeks of intrigue, Broward College's board of trustees accepted the resignation of President Gregory Haile and announced an immediate search for an acting leader. 
Any candidates for that acting role better get moving and be on-site or close to it. The Board wants to interview candidates next week and appoint someone on Oct. 3, according to communications the 55,000-student school put out at 7 p.m.
"At the recommendation of the Board, the College is requiring that candidates for the acting position apply over the next five days, and as a prerequisite, candidates must be either a current employee, a former employee or a former Board member of Broward College," the release says.
It's not the only South Florida institution of higher learning facing turmoil at the top. At Florida Atlantic University, trustees Tuesday discussed a stalled presidential search. Faculty at Tuesday's meeting urged the FAU board to offer the job to Chief Operating Officer Stacy Volnick, now serving as FAU's interim leader, according to reporting in the Palm Beach Post.
The upheaval is coming as Gov. Ron DeSantis has prioritized remaking higher education. The last Session saw new laws passed regarding the end of traditional tenure for faculty and stripping state-run universities and colleges of programs focused on diversity, equity and inclusion.
At Broward College's meeting, Alexis Yarborough, Chair of the board of trustees, said that Haile would assist in transitioning to a new administration.
Haile submitted his resignation on Sept. 13 — giving his 120-day notice — and initially, it appeared that the board of trustees would try to keep him. An emergency meeting was called. But then Haile's access to his building and his college email were cut off, according to reporting in the Sun Sentinel.
Two days later, a letter from his attorney said that Haile "had no desire to continue on as president of the College."
Sun-Sentinel reporting on the transition found that Haile had been under pressure from three new members of the college's trustees whom DeSantis had appointed.
Yarborough, a DeSantis appointee to the board in February, acknowledged the haste of Haile's departure after five years leading the college, as she struck a conciliatory tone.
"I think we're at a point where we need to respect Mr. Haile's wishes," she said, acknowledging his presence at Tuesday's meeting. "I want to thank Mr. Haile for your dedication to Broward College. You have made a difference in the lives of many people.
"I think that we wish you had gone out on terms so that we could have a conversation and a celebration … we're not there yet. But I would not miss the opportunity to thank you."
For his part, Haile said that writing his resignation letter had been the most challenging thing he had ever done.
"When I came here, 30 days into my work as general counsel, I recognized that this will be the work I want to give my entire life to," Haile said, recounting when he started at Broward College in 2011.