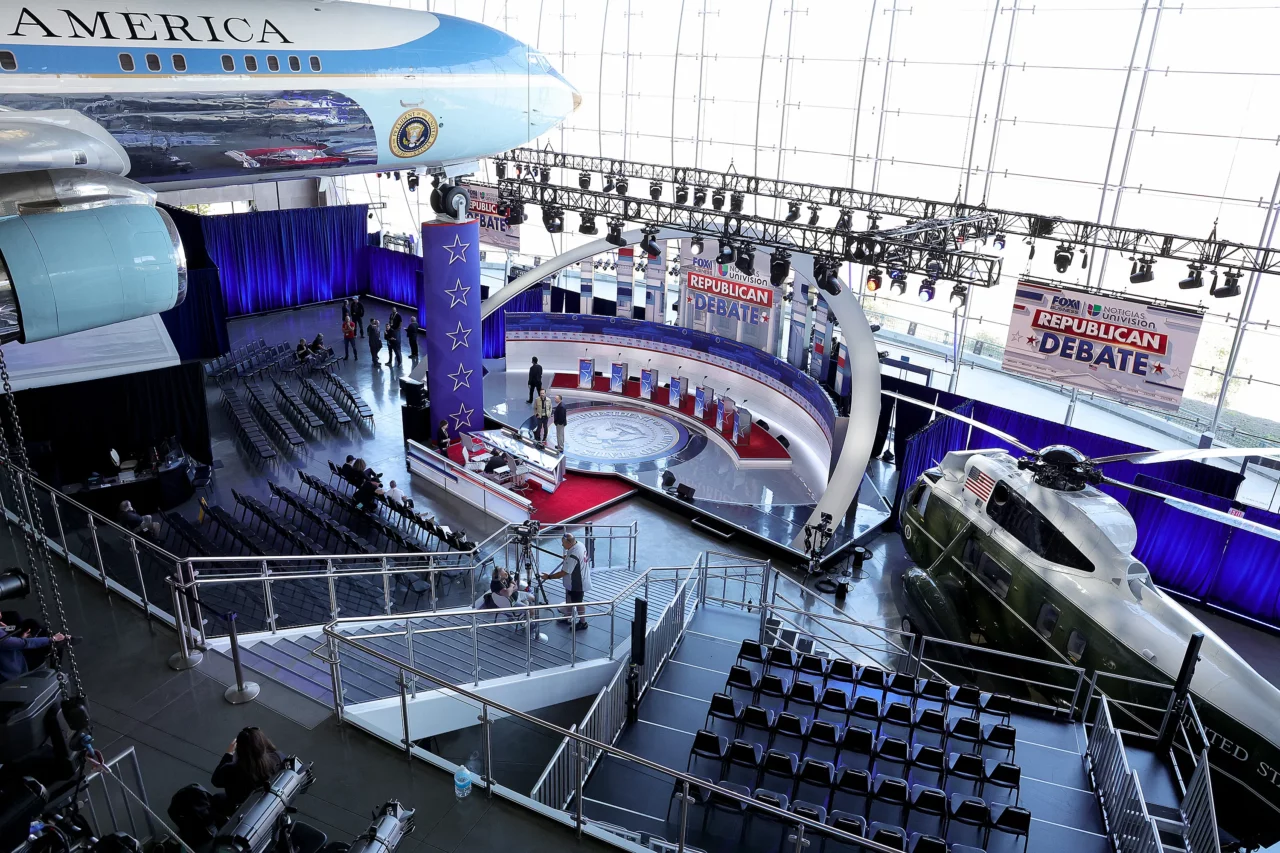 Jockeying for second place matters little when you're still 40 points down.
Two words: Donald Trump.
And one more: Polls.
The former President has proven that no amount of criminal trouble will remove him from the GOP mantle.
And let us not forget, Trump predicted this, infamously claiming during his first presidential bid that he could shoot someone in the middle of Fifth Avenue and get away with it.
To our knowledge, he hasn't shot anyone in Fifth Avenue, but he has been indicted in four separate criminal cases, was found liable for fraud in New York after overinflating the value of his assets, and determined by a judge to have sexually abused (not raped, mind you) a women decades ago.
Grabbing women by the p***y wasn't enough to deter Republican Primary voters in 2015, and indictments Trump's base believes to be politicized witch hunts won't deter them now.
Just look at the polls. Gov. Ron DeSantis has fallen into single digit support in some national polls, with some state polls putting him in some cases in third place. Other GOP contenders, for the most part, also remain in single digits.
Barring a catastrophe — McDonald's-induced clogged arteries or some other medical emergency that takes Trump off the trail — DeSantis and the others have no chance of climbing 40+ percentage points to claim the GOP nomination for President.
So the jockeying for second place expected in tonight's debate, which will likely see more attacks on Trump from people not named Asa Hutchinson or Chris Christie than the first debate, is really a moot point. When one candidate is polling above 40% in most polls, and even above 50% in others, it does not matter whether one candidate has 7% and another 9%.
Put all that on a shelf for a moment though to consider this:
DeSantis isn't dropping out of this race after the debate, or even next month. His pride simply won't let him do that.
And neither will his calendar.
November is peppered with at least three major events that DeSantis simply cannot NOT show up to.
There's the Florida GOP's Freedom Summit on Nov. 4 at the Gaylord Palms Resort and Convention Center in Kissimmee where DeSantis, as well as Trump, will be on hand.
Four days later is the third GOP debate in Miami. Really think DeSantis is going to concede his home turf to anyone else? I don't.
At the end of the month, DeSantis is set to finally get his wish to spar with California Gov. Gavin Newsom, a matchup scheduled for Nov. 30 on none other than Fox News.
While this is much more Governor-y than presidential-y, it's a spotlight for which DeSantis and his larger than life ego will want a national audience.
No doubt the second debate will show some movement in the polls. Former South Carolina Gov. Nikki Haley doubled her standing in the polls after the first GOP debate. But again, when every second- and third-tier candidate is polling in single digits, who gives a crap who is in second versus who's in third when the distance between them is only a few percentage points?
So go ahead and watch the debate. Have fun with whatever GOP debate bingo or drinking game you and your mates have created. Just don't expect any of it to actually matter.