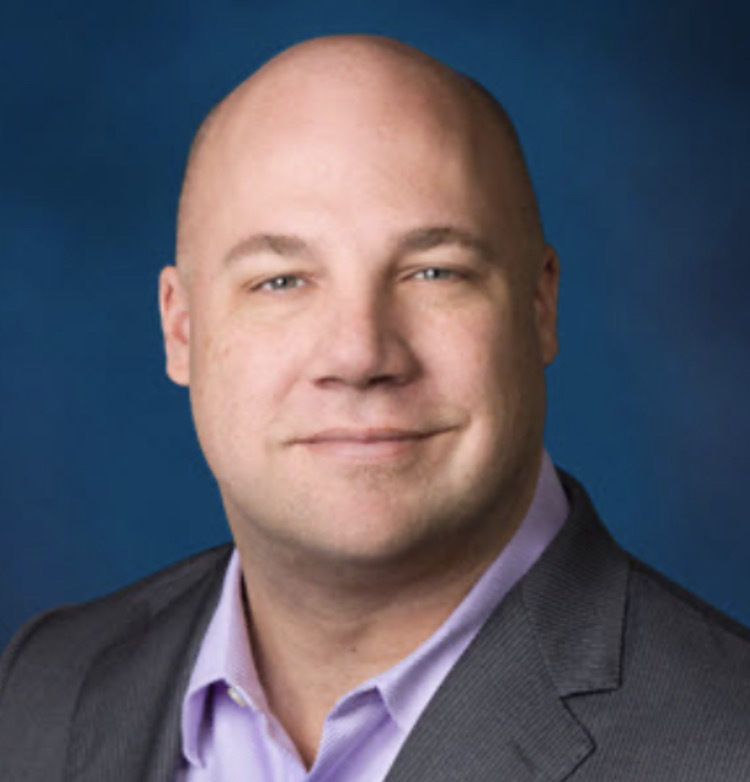 Nearly a year after his suicide, some lurid details have finally been confirmed.
Nearly a year after the December suicide of Kent Stermon, Northeast Florida officials are offering real insight into the events leading up to the shocking incident in which a man once named "Citizen of the Year" by the Jacksonville Sheriff's Office took his own life amid controversy that got global attention.
Stermon, a 50-year-old man who was connected to Jacksonville-area Republicans and who played a major role in the political ascent of Ron DeSantis to the Governorship, was under confirmed investigation from the Jacksonville Sheriff's Office (which started in November 2022) when he took his own life at the Mayport Post Office last year.
Rumors swirled for months, though it ultimately took until the end of September to align all the facts.
Per a report from the office of State Attorney Melissa Nelson, Stermon engaged in a scheme to seduce a young woman, enticing her with the promise of backstage passes for a Taylor Swift ERAS Tour concert to "show her breasts to him," to "perform certain acts for money," and to "send him photos of her breasts through a bizarre and fraudulent scheme, even using a fake email account" in which he pretended to be a security staffer for the concert tour.
"Stermon also continued to communicate with (the victim) from his personal cellphone through both text messages and telephone calls. Stermon instructed (her) to buy the concert tickets and told her he would reimburse her. After (she) purchased the tickets herself, Stermon told her to come to his office to collect the money for the tickets — it was here where Stermon solicited (the victim) and refused to allow her to leave until she complied with his demand that she show her breasts to him," the report reads.
Stermon claimed he "could facilitate backstage access and a meet-and-greet for the victim to meet Taylor Swift. In order to obtain backstage access, Stermon explained that she would need to communicate directly with the 'backstage coordinators'" for the Tampa tour stop. The victim sent the email, claiming her "uncle" was the contact with the purported tour.
From there, the request became more lurid. The purported backstage coordinators wanted revealing pictures and wanted the victim to answer questions about her "sexual orientation and degree of promiscuity" and to send revealing pictures. Stermon then directed the victim to visit his former office for money for the tickets. When she showed up, he gave her $1,500 and offered her more money, including $10,000 for a "lap dance" and $5,000 for "Facetime sex."
The victim refused those solicitations, but was pressured into going topless and showing Stermon her bare breasts for 30 seconds, which she was compelled to time on her smartphone's stopwatch function. She then was compelled to hug him goodbye.
"I just wanted to get out of there. I was very frightened because he's a bigger guy, and I am a small woman. I was unsure of what might happen," the victim stated in the report.
Despite the elaborate nature of the scheme, Nelson's Office could find no evidence that there were other episodes where Stermon tried similar gambits with other victims. However, the report found grounds for charges of "Solicitation for Prostitution, False Imprisonment, Theft by False Pretenses, Unlawful Use of a Two-Way Communication Device, and Obtaining by Trick, False Representation, Etc."
Stermon, who was 50 years old, had been dealing with serious health issues before his death. Stermon told Florida Politics just hours before he was found dead that he had suffered a stroke days before but was upbeat.
"I am stepping about as far from politics as I can right now," Stermon texted, in what would be some of his last words to anyone. "My prognosis is positive and I just got discharged from (the) hospital but I have a ton of work to do to get healthy."
In a sign of how close he was to DeSantis, Stermon served as a Board of Governors member of Florida's State University System, on the Florida Highway Patrol Advisory Council, and was Chair of the Governor's Public Safety Transition Advisory Committee. The Board of Governors called him a "champion of higher education and student success in Florida" when he passed away.
Stermon had a unique role in regional politics, making connections — particularly for DeSantis' once-unlikely path to the 2018 Republican nomination for Governor.
He also more recently was part of the process of filling the vacancy left when former Sheriff Mike Williams, another close friend of Stermon's, resigned months before his death, including having advance knowledge of the Governor's appointment of interim Sheriff Pat Ivey and the Governor's political support of current Sheriff T.K. Waters.
"I've spoken with a lot of folks in the Sheriff's Office and outside," DeSantis said, setting up the decision last summer.
Stermon, who rented a home to DeSantis while he was in Congress, helped build a bridge to the Northeast Florida establishment in both fundraising and endorsements.
When endorsements were slow going for DeSantis, Northeast Florida pols were pivotal in changing the trend around the time of a DeSantis-Adam Putnam debate in Jacksonville, with Stermon driving momentum. Ahead of that debate, former Sen. Rob Bradley and Rep. Travis Cummings issued a joint endorsement of DeSantis.
Jacksonville Mayor Lenny Curry also counted Stermon as a friend and ally, and they collaborated politically in recent years, including hosting an early fundraiser in Jacksonville for former Senate candidate Herschel Walker of Georgia.