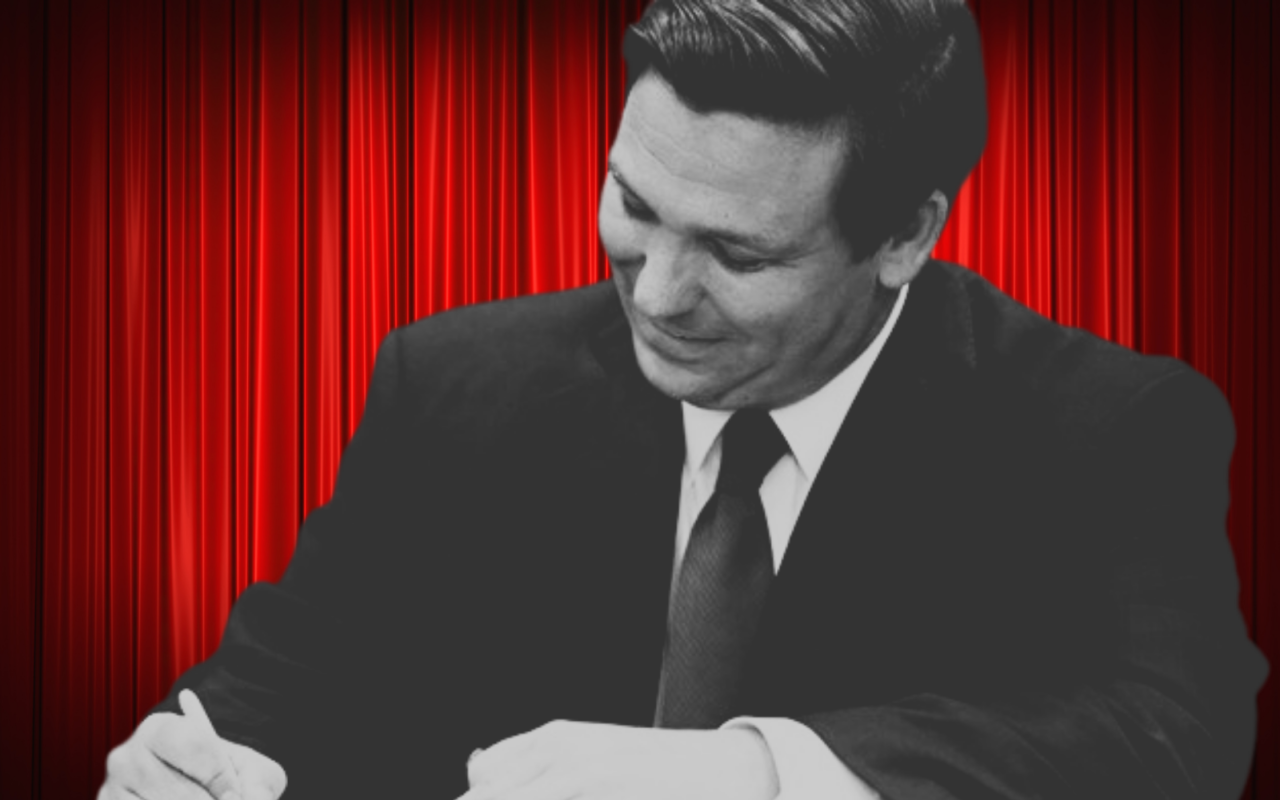 One returning member has given a super PAC backing DeSantis' presidential campaign $250,000.
Gov. Ron DeSantis has appointed five new people to the Space Florida Board of Directors and reappointed four others.
Most of the returning members are dependable donors to the state Republican Party.
Atop the list of continuing their board service is Lt. Gov. Jeanette Nuñez, who also oversees the Florida Department of Health, leads the Florida Cybersecurity Advisory Council and sits on the Statewide Council on Human Trafficking.
Most notable, perhaps, is reappointed member Mori Hosseini, who over the past two decades has given nearly $3.5 million to the Republican Party of Florida, GOP candidates and other conservative committees.
That includes about $5,000 he gave directly to DeSantis' since-closed state political committee, Empower Parents PAC, plus another $261,000 from ICI Homes, his residential development company headquartered in Daytona Beach.
In June, ICI Homes gave $250,000 to Never Back Down, the super PAC backing DeSantis' presidential campaign. Hosseini also gave DeSantis campaign a maxed-out $6,600 individual contribution.
That month, Hosseini confirmed he'd frequently lent DeSantis his jet for previously undisclosed private flights and sent a high-tech golf simulator worth tens of thousands of dollars as an indefinite loan to the Governor's Mansion, raising ethics questions.
Shortly after DeSantis and Nuñez won re-election in November, his administration directed $92 million in leftover federal COVID-19 relief money to help fund a highway interchange that includes access roads to properties ICI Homes developed nearby in Volusia County.
The 13-seat Space Florida Board, chiefly charged with providing financial incentives for launching aerospace business, is just one of myriad board seats Hosseini holds. He is the DeSantis-appointed Chair of the University of Florida Board of Trustees. Gov. Rick Scott first appointed him to serve there. Hosseini also serves on the Embry-Riddle Aeronautical University Board of Trustees, the private institution he graduated from.
DeSantis also reappointed Space Florida Board members Rodney Cruise and Jonathan Satter, both GOP-friendly donors.
Cruise, the chief operations officer and senior vice president of Embry-Riddle Aeronautical University, was a DeSantis-appointed member of the Enterprise Florida Board of Directors prior to the agency's dismantling this year.
He also chairs the Daytona State College Facilities Planning Council and is a member of the Executive Board of the Daytona Beach Regional Chamber of Commerce.
An almost exclusively Republican donor, Cruise gave U.S. Rep. Matt Gaetz and Agriculture Commissioner Wilton Simpson, both DeSantis allies, $1,000 and $500, respectively, between 2013 and 2015.
Satter is the managing director and chief operations officer of Miami-based private investment firm White Wolf Capital and a past Secretary of the Florida Department of Management Services under DeSantis.
During the pandemic, DeSantis named Satter the state's unemployment "czar."
Another past board member of Enterprise Florida, Satter also served as a Commissioner of the Health Care District of Palm Beach County under former Gov. Jeb Bush.
He gave DeSantis' re-election campaign $3,000 in 2021 and another $11,000 to several other GOP politicians, including Simpson, Attorney General Ashley Moody and Chief Financial Officer Jimmy Patronis.
Lawmakers earlier this year passed legislation adding the Governor to the Space Florida Board and granting him more power over it. The state's coming budget includes $12.5 million in funding for the agency through September 2024.
DeSantis also appointed five new members to the panel Thursday. They include:
— Matthew Bocchino, director of the Cecil Airport and Spaceport under the Jacksonville Aviation Authority. A member of the Commercial Spaceflight Federation, he was named a "Top 40 Under 40" honoree by Airport Business Magazine in 2020.
— Jonathan Daniels, CEO and Port Director of Port Everglades, a job he's held since mid-2020. He's also a past Chair of the Florida Ports Council Board of Directors.
— Kevin Daugherty, director of airports for the Titusville — Cocoa Aviation Authority. Prior to that role, he was the airports operations manager for the Brooksville — Tampa Bay Regional Airport and airport manager at Frederick Municipal Airport.
— Alexis Lambert, chief of staff for the Florida Division of Finance and a past chief of staff for the Florida Department of Health. Lambert began her government career in 2006 as deputy director of public affairs for the Department of Community Affairs, according to her LinkedIn page, and has also worked as press secretary for the Department of Business and Professional Relations.
— Kevin Thibault, CEO of the Greater Orlando Aviation Authority, a job he accepted in February while working as Secretary of the Florida Department of Transportation. DeSantis appointed him to the post shortly after taking office in January 2019. Before that, Thibault worked for a year as senior vice president of TranSystem, an engineering consultancy firm based in Oakland Park.
The Governor's office did not specify which prior members of the Space Florida Board — including Anthony Barbar, Jason Clement, Sonya Deen-Hartley, Danny Gaekwad, Christopher Nocco, Brian Phillippi, Scott Ross and Katherine San Pedro — the new appointees will replace.